When Kristin Schell, a mother of four in Austin, Texas, needed extra seating for a party, she had a big-box store deliver a wooden picnic table. Somehow, it ended up plopped in her front yard instead of the back – and weirdly, Schell liked it there.
The table stayed after the party, and when Schell painted it turquoise, the "Come hang out!" vibe was undeniable. Soon, neighbors were stopping by for pizza and wine spritzers, hot chocolate and homework sessions.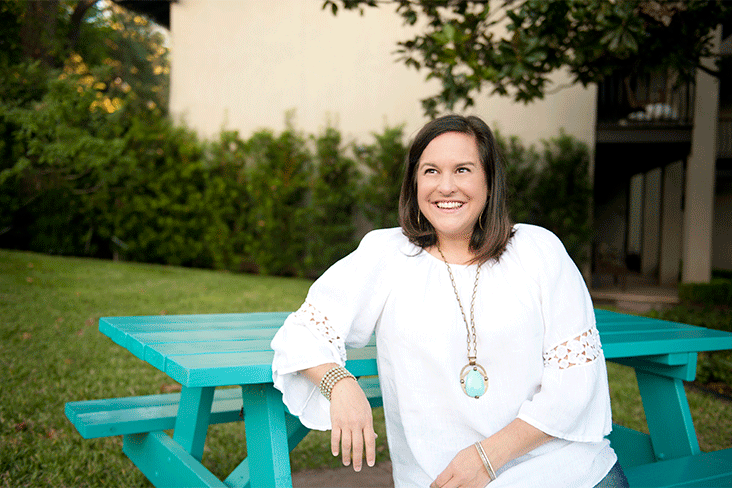 "What started as sort of a whimsical place to get to know our neighbors has taught me about love and commitment," Schell says. "I know my neighbors now."
That Schell's front-yard table concept, which she wrote about in her book The Turquoise Table®, spawned hundreds of copycats in 13 countries and all 50 states, may be a sign of how desperately some of us want to connect with our neighbors — and how uncommon it has become.
A generation ago, neighbors traded gossip, Bunco invitations and cups of sugar. These days, you're more likely to just mooch off their Wi-Fi signal.
And the consequences for social isolation are serious. U.S. Surgeon General Dr. Vivek Murthy recently called loneliness and isolation in our country "an underappreciated public health crisis." In the advisory he released to address the issue, he noted that loneliness is associated with a slew of health issues, from heart disease to anxiety and depression.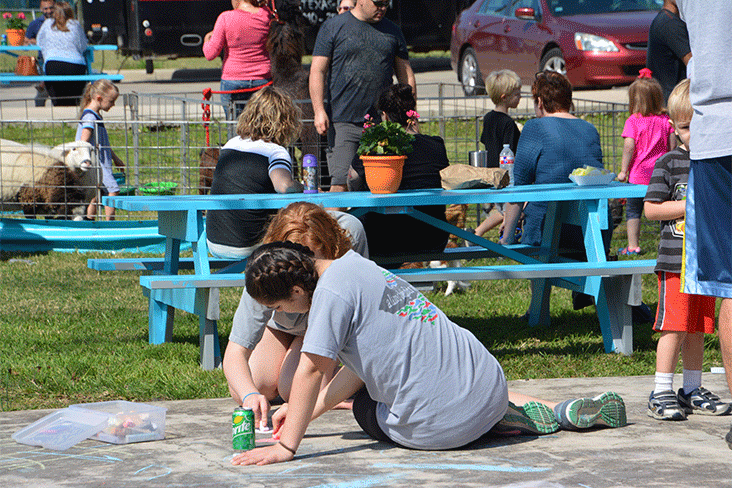 Most of the time, we're hands off out of a respect for privacy – or just sheer exhaustion.
"When we ask people what it is that makes someone a good neighbor, the two leading answers are 'They're quiet' and 'They leave me alone,'" says David Burton, a community development specialist with the University of Missouri Extension in Greene County.
But a byproduct of the shift in how we interact with neighbors and others is an epidemic of isolation, the advisory from Murthy states. In fact, nearly 60% of adults are lonely in the United States, according to data from Morning Consult commissioned by Cigna.
For Schell, the antidote is clear. No matter how much life speeds up, "our needs as people have not changed. We need each other." Science backs her up. People in socially connected communities have higher levels of well-being and satisfaction with where they live, Murthy's advisory reveals. They're healthier too.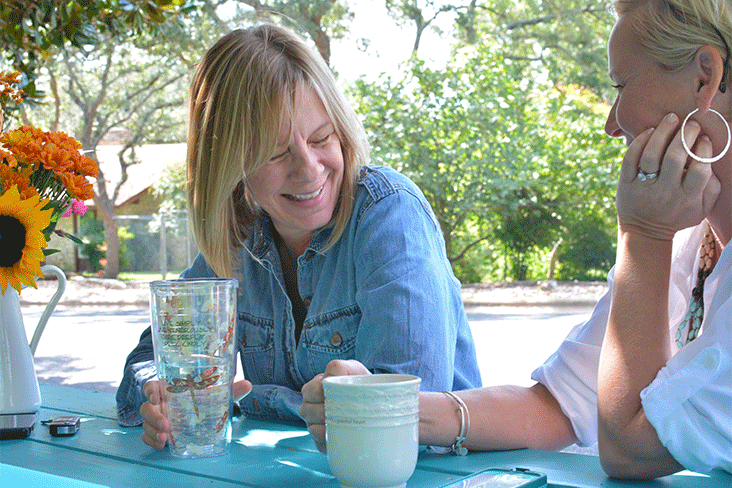 During the COVID-19 pandemic, the network Schell had developed by hanging out in her front yard turned into an impromptu mutual aid society.
"We were texting; we were looking out for each other; we were swapping sourdough," she says. And as soon as the coast was clear, they migrated back to the table. "We were still doing life in community," Schell says.
Turquoise tables aren't the only way to get to know your neighbors. You strike up a conversation. You say hello in an apartment parking lot. You compliment someone's lawn. You linger at the mailbox. You take a walk without earbuds so you can say hello. Burton calls it "the ministry of being available" – an intentional way of "being interruptable" so you can build connections with other people.
If you want to take your neighboring to the next level, here are a few more ideas:
Start a Little Free Pantry
Little free libraries have been popping up all over the country, but in Fayetteville, Arkansas, 41-year-old Jessica McClard took it one better: She stocked her structure with food, baby wipes and other necessities, free for her neighbors to take. Bubbles, jump-ropes and candy make appearances too.
Clean and Green Your Block
When trash and weeds proliferated in their Philadelphia block's vacant lots, sisters Aine and Emaleigh Doley organized a clean-and-green event to improve its looks and build community spirit. With donations from a local hardware store, they helped neighbors build cement planters and fill them with flowers.
The results were so inspiring that the DIY revitalization effort, called the W Rockland Street Project, soon had neighbors turning vacant lots into community gardens, making spots for murals and being friendly with one another.
Play Together
So many musicians populated their Ithaca, New York, neighborhood that Lesley Greene and Gretchen Hildreth decided to launch a small-scale music festival in an accessible venue: their neighbors' porches and driveways.
Since that first event in 2007, Porchfest has grown into a regional extravaganza with over 180 acts, but the opera singers and hip-hop groups still perform outside neighborhood homes. "It's by the community, for the community," Greene says. "It makes people glad they live here."
Take Neighboring 101
To help people learn techniques for becoming a better neighbor, Burton started an online class called Neighboring 101. "It's really like a monthly talk show class, with different guests from all over the country talking about what they're doing in the neighboring space," he says.
Burton practices what he preaches, recently organizing a showcase of homemade lawn art on display among 46 neighbors' homes in his hometown of Springfield, Missouri.
Join over 700 people who are currently registered for Neighboring 101 by signing up at extension.missouri.edu. The class is $25 for a lifetime membership that includes classes, resources and a monthly newsletter full of ideas for being a better neighbor.