On Saturday, August 26, 2023, the Classic Sale at Silverstone Festival 2023 offered Chassis #000/400, a 1998 Subaru Impreza 22B STi formerly owned by World Rally Championship (WRC) legend Colin McRae. When the hammer fell, the car – billed as "surely the ultimate road-going Subaru" – traded hands for £480,500, or $606,042, a near-record price for any Subaru vehicle up to this date.
Iconic Auctioneers®, which presented the car, described it as being "[p]resented in stunning condition" and "[a]rguably the most desirable 22B ever."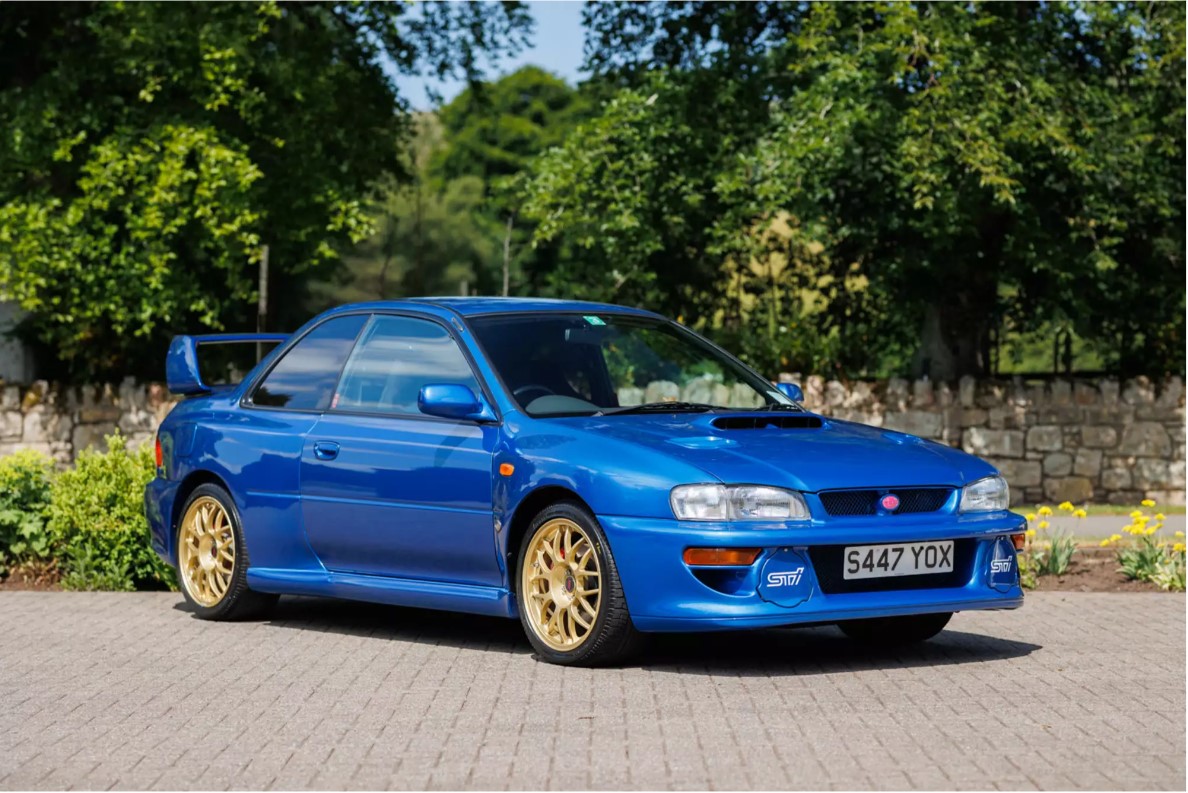 The Impreza 22B, in general, has already been an auction standout. On April 19, 2021, Bring a Trailer sold Chassis #156/400. That car had approximately 40,000 kilometers on the odometer and was originally imported to the United States under a "Show and Display" exemption that allowed the Japanese home market vehicle here without having to comply with federal emissions or safety requirements.
However rare that car was, this one exceeds its exclusivity by being one of the three original prototypes, indicated by the #000 serial number. In celebration of the brand's dominant 1995, 1996 and 1997 WRC seasons, and its third consecutive WRC Manufacturer's Championship following the 1997 season, the prototypes were offered to three individuals who helped make those victories possible: Prodrive's David Lapworth, co-driver Nicky Grist, and Colin McRae.
According to Iconic Auctioneers, "It was assumed that Subaru gifted the cars however Colin is quoted as saying he had to buy his, which 'hurt as a Scotsman.'" The auctioneer also reports that during a TV interview, McRae went on to say that this 22B was among his favorite cars, "whilst admitting 'it gets you into bother' by virtue of its character."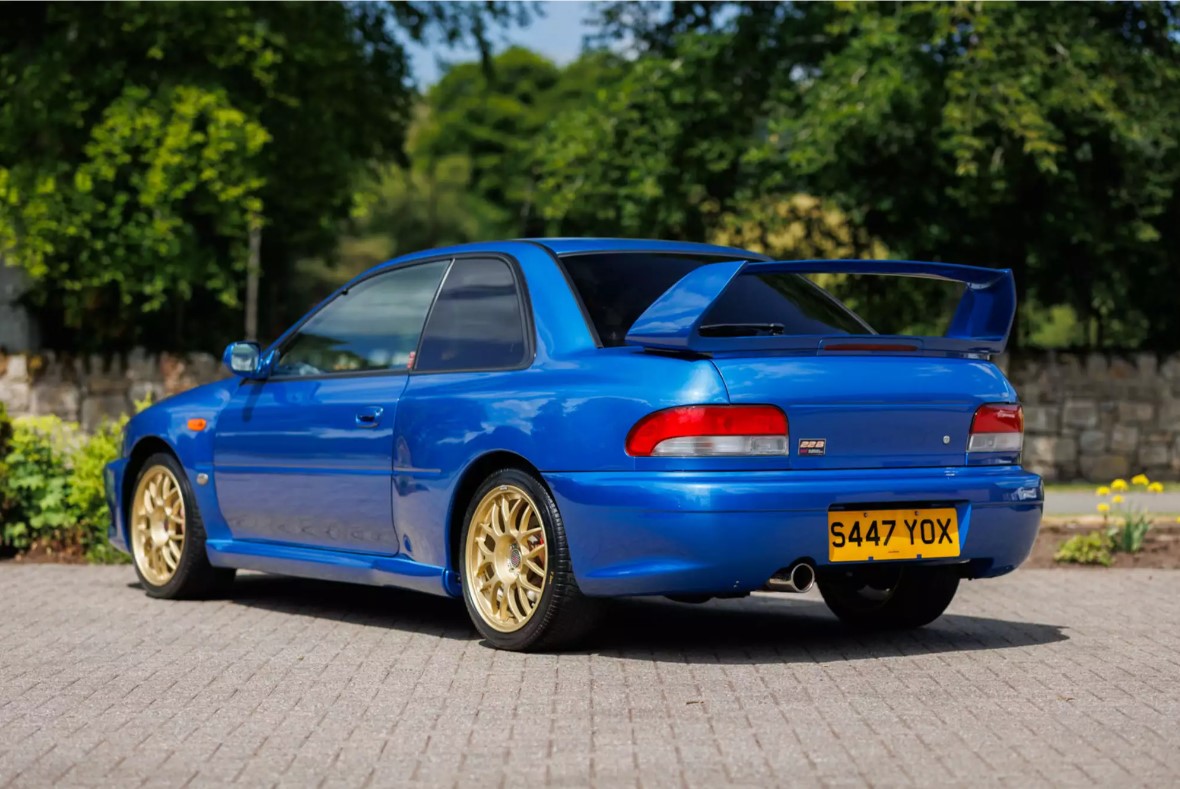 Sixteen "Type-UK" 22B vehicles with standard serial numbers were shipped, but they differ from this prototype. Chassis #000 features a 4.444:1 final drive ratio, which helps provide better acceleration. The prototype also has a speedometer indicated in km/h, covered fog lights and lacks Type-UK badging.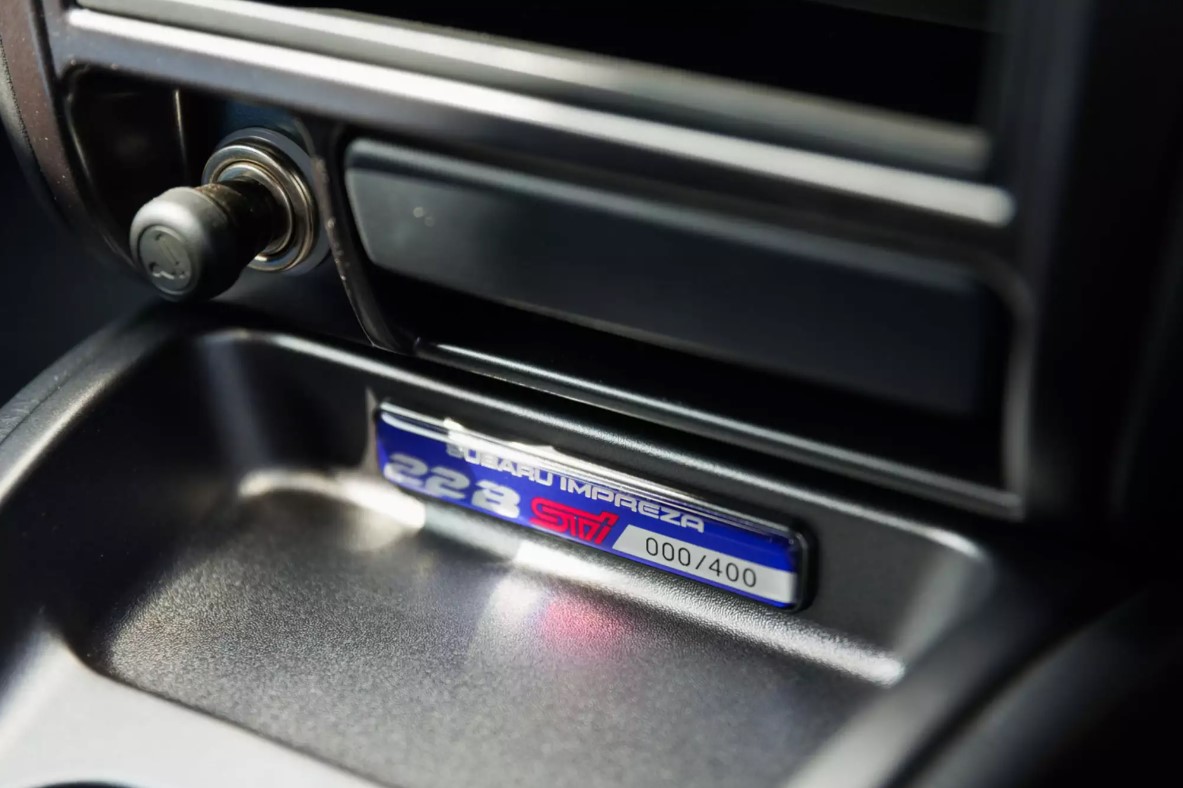 The auctioneer states that Chassis #000 veered only slightly from pure stock with an upgraded exhaust system and recent tires, though the original exhaust and tires were included in the sale.
"There is no doubt this car has been cherished throughout its existence, despite the legendary driving style of it's [sic] first owner," the catalog entry reads. "The history file is comprehensive since our vendor's purchase in 2006 and includes every invoice for parts, maintenance, and servicing, leaving any prospective bidders in no doubt that this car is flawless mechanically and cosmetically with MOTs dating back to new."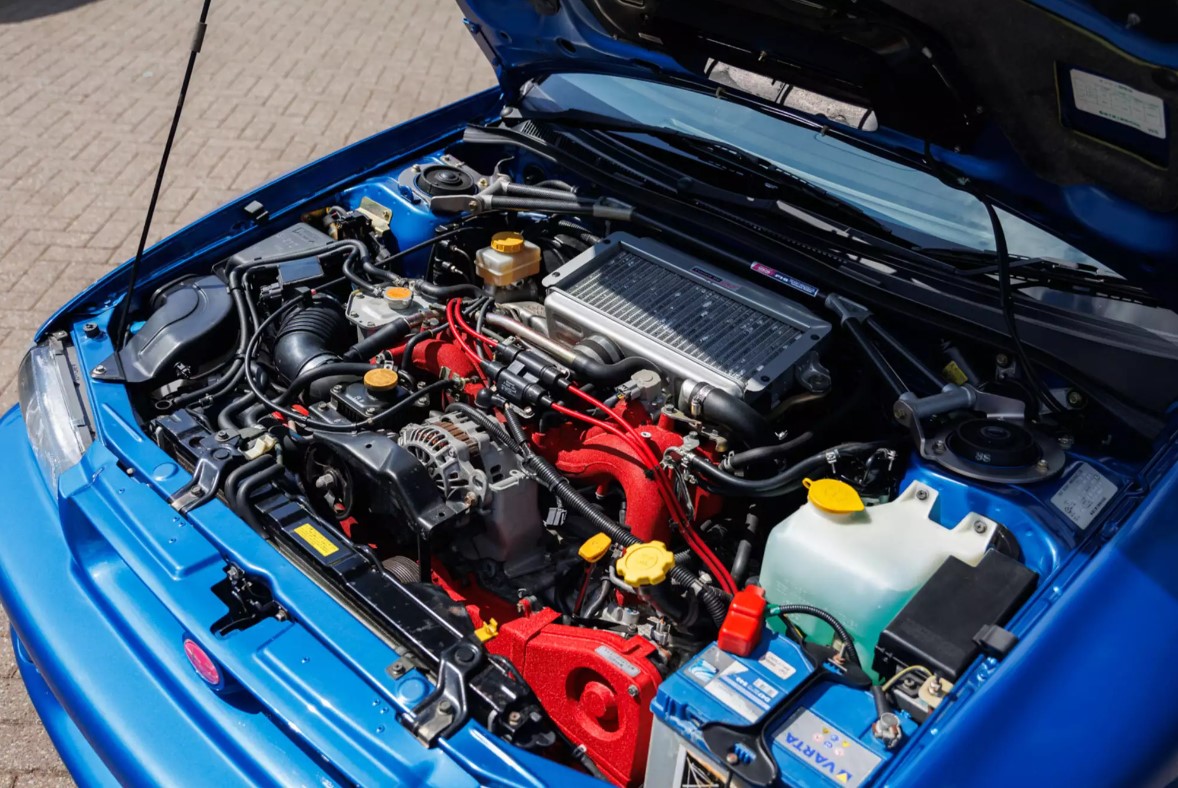 This wasn't the only Subaru up for auction at the Silverstone Festival. Four other special Impreza-based Subaru cars were offered, including a 2000 Impreza P1, a 1999 Impreza RB5, a 1997 Impreza WRX STi Type R Version 4, and a 1995 Impreza – Series McRae #005 built to commemorate the 1994 UK Lombard RAC victory by Colin McRae and Derek Ringer.
For more information on these cars plus the other classic lots offered at Silverstone, visit Iconic Auctioneers for the full catalog.