The holidays are a perfect time to help those around us. In that spirit, Subaru launched the Share the Love® Event 15 years ago. Now, after this year's event, Subaru and its retailers are on track to have donated over $250 million to national and hometown charities throughout the country.
The annual Share the Love Event runs through January 3, 2023, and for every new vehicle purchased or leased, Subaru and its retailers will donate a minimum of $300 to charity.1
Nationally, this effort supports the American Society for the Prevention of Cruelty to Animals® (ASPCA®), Make-A-Wish®, Meals on Wheels® America and the National Park Foundation™ (NPF). Subaru retailers also support over 1,700 hometown charities in their local communities. In this way, all five pillars of the Subaru Love Promise are supported.
We reached out to Subaru owners to learn about how they've rolled up their sleeves and helped with their local communities in ways that align with the pillars of the Subaru Love Promise.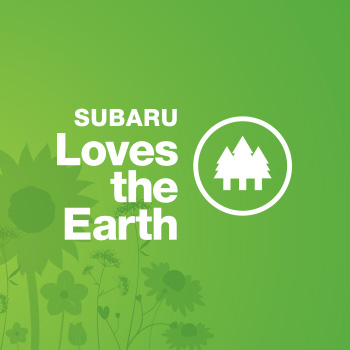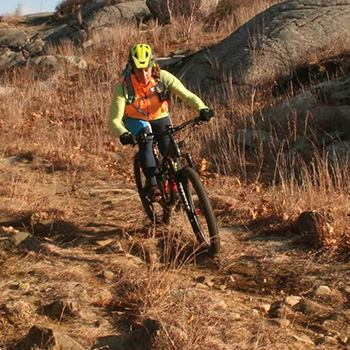 Subaru owner Mary Cryan biking on a trail. Photo: John Goeller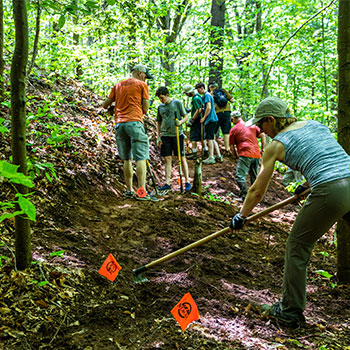 New England Mountain Bike Association members maintaining a trail. Photo courtesy of the New England Mountain Bike Association
Subaru Loves the Earth™
Subaru supports the National Park Foundation, which helps protect and preserve the more than 400 sites stewarded by the National Park Service™.
Recent NPF funding has supported the Denali National Park & Preserve in Alaska, home to golden eagles, grizzly bears, wolves, caribou and other awe-inspiring wildlife.
Donations funded a wildlife monitoring program, which includes tracking the pack animals and installing trail cams that contribute to conservation research.
2016 Subaru Outback Limited owner Mary Cryan is an avid mountain biker and hiker in Connecticut, and she is passionate about trail maintenance.
"By showing good stewardship of the land, we demonstrate to land managers that recreation doesn't have to be a burden on their staff but is a net positive for the entire community," she says. She helps keep trails maintained through the New England Mountain Bike Association.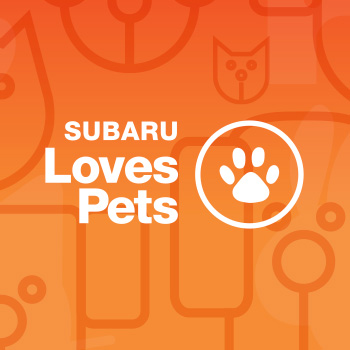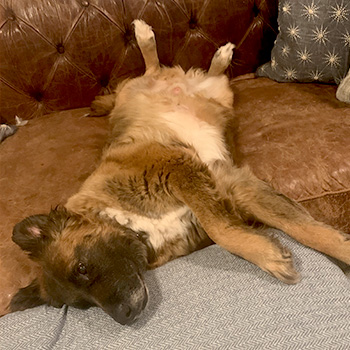 Rescue dog, Courage, enjoying his new life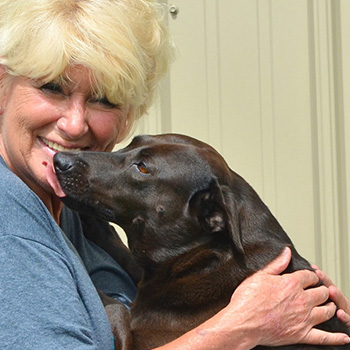 Subaru owner Sandy Williams with a shelter dog
Subaru Loves Pets™
Subaru is the largest corporate donor to the ASPCA, and its efforts have supported nearly 104,000 animals across the country.
Subaru retailers also support the Loves Pets pillar. Outback owner Sandy Williams wrote to Dear Subaru about a partnership between Jim Keras Subaru and the Tunica Humane Society, where she is executive director.
When Jim Keras Subaru supported Tunica Humane Society during National Make A Dog's Day in October, the nonprofit had a record number of adoptions at the retailer, "with several 'Underdogs' and seniors finding their loving homes," Williams says.
"A senior shepherd we rescued from Lafayette County in Mississippi named Courage needed to find a family during October. Courage came to the Tunica Humane Society severely malnourished, suffering from raging mange, loaded with heartworms and crippled in his hind legs. He responded so quickly to love and medical care, and he made a miraculous rebound in record time."
Williams says Courage left a "totally different dog" and is now happily living with a family in Memphis.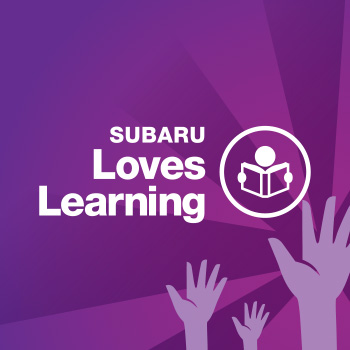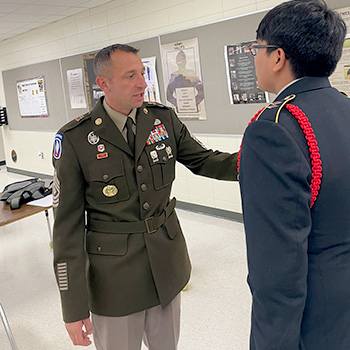 Subaru owner Michael Green with a student
Subaru Loves Learning™
Through its partnership with AdoptAClassroom.org®, Subaru and its retailers have supported more than 300,000 students nationwide and are proud to be its largest corporate supporter.
Subaru owner Michael Green wrote to say that upon his retirement as an Army combat veteran, he began working at a high school as a Junior Reserve Officers' Training Corps instructor.
"It is a program that helps young adults become better citizens in the community in a high school environment," he says.
Green says the hourlong drive in his 2022 Subaru Outback gives him a chance to discuss important subjects with his two daughters, who attend the same school where he is an instructor.
"I have added what I refer to as adulting: budgeting, taxes, manners, what to look for in your first vehicle, different driving systems and how to change a tire," Green says.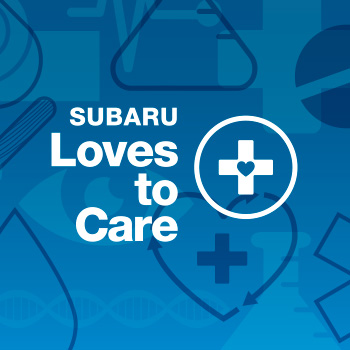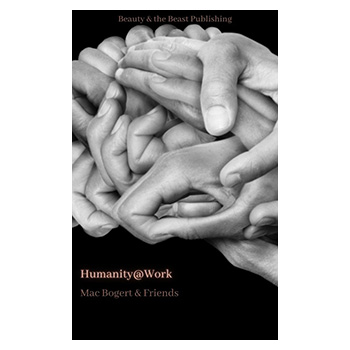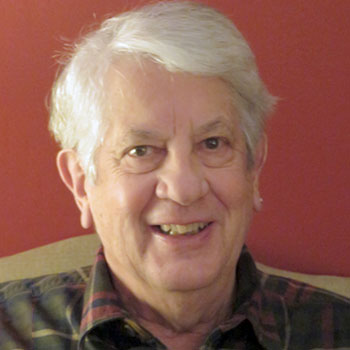 Subaru owner Mac Bogert
Subaru Loves to Care™
Mac Bogert, who lives in Annapolis, Maryland, drives a 2019 Subaru Crosstrek. He hosts the podcast Back2Different, which he started during the COVID-19 pandemic as a way to help listeners "realign our focus to what's important and to what we each can do to create change, empathy and community."
Shortly after an episode in 2021, Bogert and his guest, author Shara Lewis-Campbell, hit on the idea for the Humanity@Work Foundation.
"The focus would be changing people's ideas about work – away from ceaseless toil and toward the human needs met by community," Bogert says.
Through a partnership with LinkedIn and Bizcatalyst 360°, the Humanity@Work Foundation is a grassroots effort focused on collecting ideas for creating a humane workplace and changing the way we think of, imagine, and show up for our jobs.
The team's first effort is a book titled Humanity@Work, published in hardcover as well as a Kindle edition, which Bogert and Lewis-Campbell decided would be not-for-profit. "We agreed it would be pro bono and held an online contest to select the charity," Bogert says. "Doctors Without Borders won in a landslide."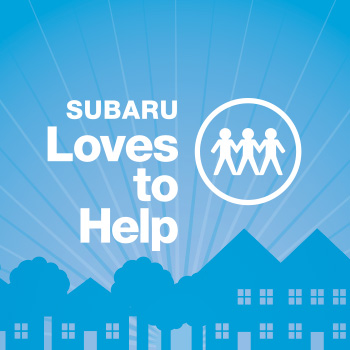 Subaru Loves to Help™
Subaru owners employ the Loves to Help pillar by reaching out to help others within their own communities. In addition to her volunteer trail maintenance work, Cryan is also a state-level LGBTQI advocate through LGBTQ Action RI. She says it's rewarding to work to protect and advocate on the state level for the rights of neighbors and friends.
There are many ways to learn more about local philanthropic efforts and how you can help. The National Philanthropic Trust recommends seeking local organizations and verifying them through sources like Guidestar.
Other options include creating your own giving circle, a group of people who pool their resources toward a cause they care about.
To learn more about volunteering with charities in your community, check out the site VolunteerMatch, which connects volunteers and nonprofits.
1 Subaru will donate $250 for every new Subaru vehicle sold or leased from November 17, 2022, through January 3, 2023, to four national charities designated by the purchaser or lessee. Pre-approved Hometown Charities may be selected for donation depending on retailer participation. For every new Subaru vehicle sold or leased during the campaign period, participating retailers will donate a minimum of $50 in total to their registered Hometown Charities. Subaru will donate a total of $5 to their registered Hometown Charities for every Subaru vehicle routine service visit during the campaign period. A routine visit includes customer payment of $5 or greater, or any service that includes a genuine Subaru oil filter. Purchasers/lessees must make their charity designations by January 13, 2023. The four national charities will receive a guaranteed minimum donation of $250,000 each. See your local Subaru retailer for details or visit subaru.com/share. All donations made by Subaru of America, Inc.