Americans tend to think of the STI-badged models as the top dogs in the pecking order of Subaru performance. For the lucky few, however, there's an even more exclusive club within that pack.
For over two decades, Subaru Tecnica International (STI) has created a steady succession of S cars, and these track-tuned machines have since gone on to become the stuff of legend within enthusiast circles. But for S car fans in the United States, a stint in Gran Turismo® was about as close as one could get to actual seat time, as these limited-production models have been produced exclusively for the Japanese market since the debut of the S201 in April 2000.
With the S209, however, Subaru decided to switch gears. Just 209 of the automaker's latest S car creations were built, all destined for the United States. Touted as the most powerful and best-handling road car ever created by the team at STI, we put this Crystal White Pearl beauty through its paces on the twisting tarmac of the San Gabriel Mountains, just northeast of Los Angeles.
Here's a closer look at what sets the S209 apart from the rest.

The Total Subaru Performance Package
While Subaru performance is often associated with rally racing, S cars have traditionally been keenly focused on road-course prowess. From the jump, the S209 screams its intent in your face in no uncertain terms.
Inspired in part by the WRX STI Nürburgring Challenge race car, the S209 is 1.7 inches wider than a standard WRX STI due to the flared fenders it wears to accommodate one-off 19-by-9-inch BBS®1 wheels and fat 265 mm Dunlop® SP Sport Maxx® GT600A high-adhesion summer tires developed exclusively for the S209.
There's a 162-mph top speed to contend with, so to keep the S209 squashed to the asphalt, the designers and engineers incorporated canards at the front end and a massive wing on the rear deck lid. Above the passenger cabin, a carbon-fiber roof reduces weight and lowers the model's already snake-like center of gravity.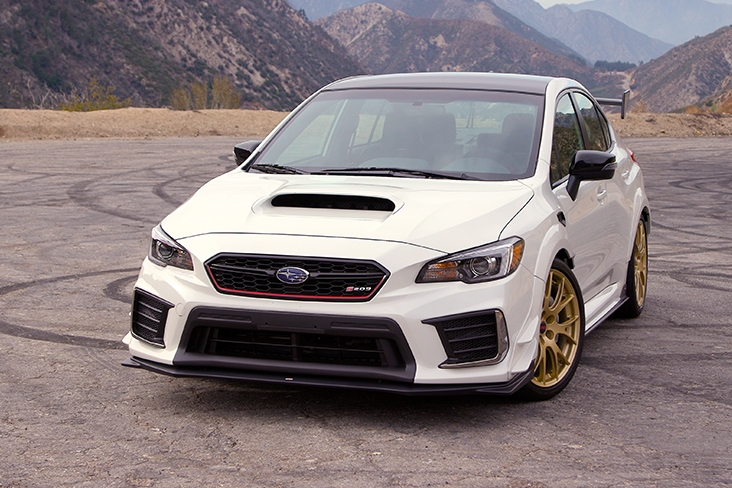 With track prowess a top priority, much of the development effort for the S209 centered on chassis and suspension tuning and making the absolute most of the vehicle's horsepower and torque. S209-specific Bilstein®2 dampers are paired with stiffer 10 mm lowering springs, a 20 mm rear stabilizer bar, and pillow-type bushings for the front/rear lateral links to improve body control.
A trick two-piece strut tower bar and flexible front/rear draw stiffeners stiffen the body of the car to maximize tire grip, improve cornering stability and sharpen steering response.
Stopping power is provided by the same beefy 6-piston Brembo®3 setup you'd find on a standard STI, but the pads have been swapped out for a high-friction material that provides seatbelt-tightening initial bite, along with improved fade resistance during extended track sessions.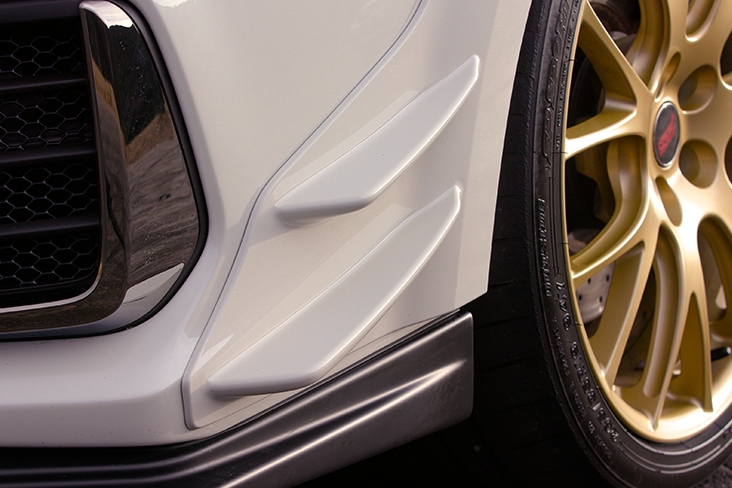 At the heart of the S209 is a reworked version of the venerable Subaru EJ25 2.5-liter boxer engine, taking deep breaths through a new intake and air filter design. Fuel sprays through new high-flow fuel injectors and a larger turbocharger capable of delivering 18.9 psi of boost pressure.
An intercooler water spray system serves as an overboost function, a feature triggered at will by way of steering wheel-mounted paddles. Paired with new performance mufflers that reduce exhaust restriction and provide a hair-raising soundtrack, the revised mill sends up to 341 horsepower4 and 330 lb-ft of torque to all four corners through a close-ratio 6-speed manual gearbox.
The package is rounded out by an upgraded cabin led off with an Ultrasuede®5-wrapped, flat-bottomed steering wheel, silver stitching, unique badging and serialized number plate, all of which bolster the S209 model's sense of occasion.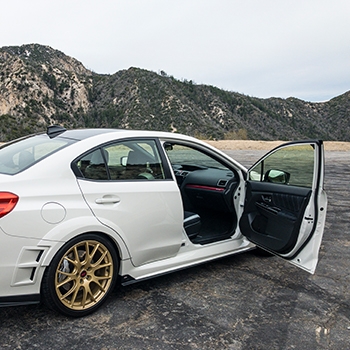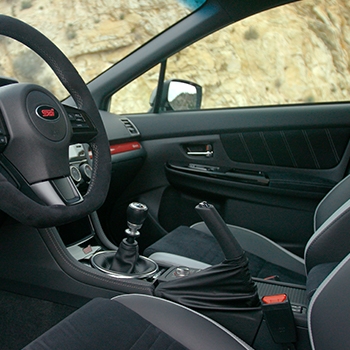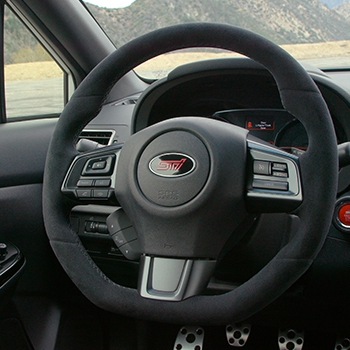 Behind the Wheel of the S209
Some track cars can be – how to put this diplomatically? – challenged in stoplight-to-stoplight daily traffic. But despite the heavily reworked chassis and suspension, the S209 proved to be surprisingly easy to live with in LA's eternal traffic jams and the broken pavement we encountered.
Even though the S209 rides on lowering springs, it effectively sits at the same height as a standard STI due to the larger sidewall of the new Dunlop tires. It makes the vehicle look more hunkered down than it really is, providing a mean stance without all the challenges that come with very low cars in urban environments.
More surprising still is its ride compliance at speed. Make no mistake: The vehicle's suspension is taut. But those S209-spec Bilstein dampers – which are stiffer in compression but softer in rebound versus the dampers outfitted to the Type RA – contribute to a suspension tune that isn't punishing as a side effect of precise response. Coupled with a relatively light clutch and solid isolation from road noise, the S209 feels like a wholly suitable candidate for daily driving in warmer climates.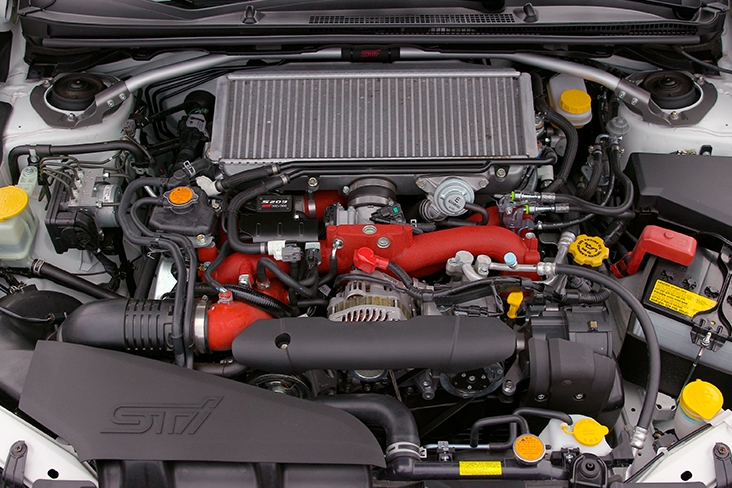 But it's in the hills where the S209 jacks the fun meter into the red zone. While the additional power is great to have – particularly in the midrange – it's the handling prowess that's a jaw-dropper.
The new Dunlop GT600A performance rubber deserves much of the credit, offering seemingly endless grip, plenty of feedback as you approach the limit and responsive turn in that makes the S209 feel keen to change direction. It's a chassis that's eager to please and quick to forgive error, resulting in that much-sought-after combination of capability and approachability that rewards the driver for confidence rather than scolding them for less-than-perfect inputs.
The S209 is the kind of vehicle that makes you want to take the long way home or head back out on the track for just one more session, and that is the hallmark of a truly great performance car.
It took more than 20 years to bring an S car model to American shores, and the S209 proves that good things do, indeed, come to those who wait.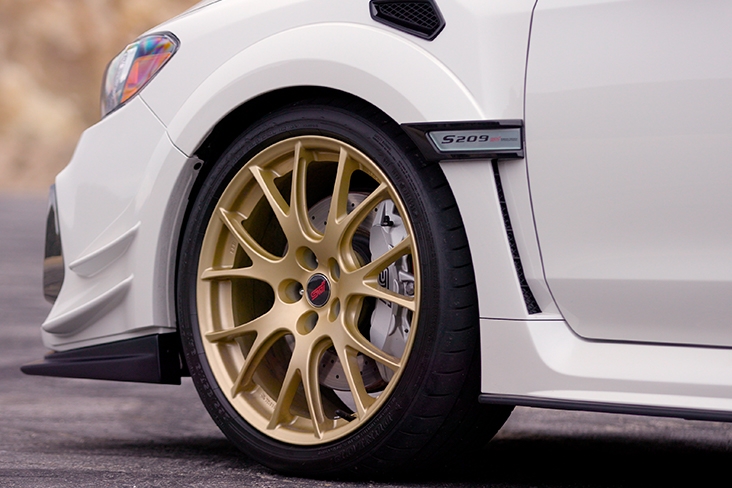 1 BBS® is a registered trademark of BBS Kraftfahrzeugtechnik, AG. 2 Bilstein® is a registered trademark of Thyssenkrupp Bilstein of America. 3 Brembo® is a registered trademark of Freni Brembo, S.p.A. 4 Based on manufacturer's initial testing. Subject to change. 5 Ultrasuede® is a registered trademark of Toray Industries, Inc.