Not many things in life are as thrilling as putting the pedal to the metal in a high-performance machine. Feel the need for speed? You're in luck: Whether you're a novice or near-pro, there are countless schools, clubs and tracks across the country that can help you develop your skills and crank up the adrenaline. Read on for a primer on the many ways you can participate in the world's most exciting sport.
THE BASICS
For those just starting out, the first step is to decide which discipline, or disciplines, you want to invest your time, energy and resources in. Choose carefully – each offers its own set of thrills and challenges!
Autocross is a great way to get started. Courses are set up in a paved lot with a series of cones marking the course, designating apexes and direction of turns. Autocross can often be found at Subaru events, and instructors are frequently available for ride-alongs. You don't need to mod your car to participate, but you may want an extra set of tires. You'll also need a certified helmet.
Rallycross, also known as RallyX or "autocross on dirt," is a solo event on grass and/or dirt. At the amateur level, no roll cage or car safety equipment is required, with each vehicle taking a series of timed runs on a coned course. This differs substantially from professional rallycross events that feature numerous cars and door-to-door racing.
Put your skills to the test with two-day multiple-course setups. This series hosts three events across the country, with classes divided by vehicle (stock, prepared and modified). The season ends with a national championship event and a winner in each class.
Drifting requires deep skills to keep the car in oversteer as you maneuver from turn to turn. Courses are marked with clipping points, clipping zones and touch-and-go areas. Driver scores can vary by event but are usually based on entry speed, line clipping, angle, counter steering and presentation.
Endurance racing puts the durability of the car and stamina of participants to the test, with teams of drivers covering long distances. Most races last a grueling 24 hours with several driver changes. While some series offer the chance to try out test driving and team skills at an elite level, others – like LeMONS – also give teams the chance to compete for the sheer fun of it in inexpensive cars.
Drag Racing is the perfect way to win bragging rights over friends, with two vehicles going head-to-head. Drag strips hold open events on a regular basis, allowing all comers to take a pass down the quarter mile. Insurance and identification are required prior to racing.
Shift S3ctor offers roll racing and trap speed competitions where every "shift" counts. Build your vehicle for quick acceleration and top speed flyers!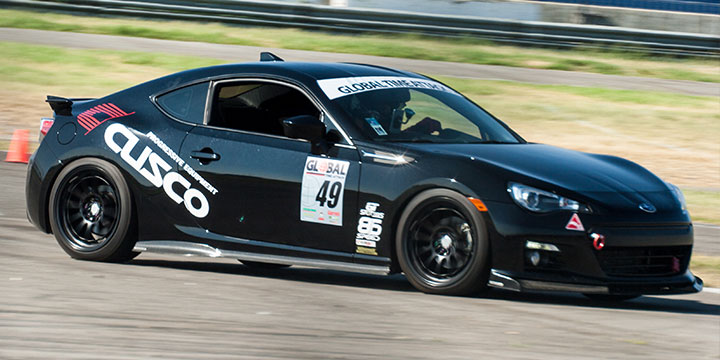 Time Attack is a race against the clock, challenging drivers to push the limits of their concentration. During a session, drivers take turns on the circuit, each trying to clock the fastest lap. Class categories include street, modified and unlimited. Vehicles must pass inspection prior to events.
GTA hosts events across the United States, with GTA Pro Am events catering to entry-level time attack drivers on the West Coast. The Pro Championship is a series of three events held throughout the year, culminating in a grand finale Super Lap Battle!
Rally is near and dear to the heart of Subaru. Harness your back-road spirit at events built around timed stage runs. In addition to national series, regional events are held across the country, offering drivers and co-drivers of all skill levels the chance to participate in open, production, 2WD and 4WD classes. Vehicles must pass inspection prior to each event.
New this year, the ARA was formed to grow rally, and emphasizes safety and affordability. United States Auto Club (USAC) provides licensing and insurance for the ARA-sanctioned National Championship series. Subaru offers a
rally contingency program
for ARA events.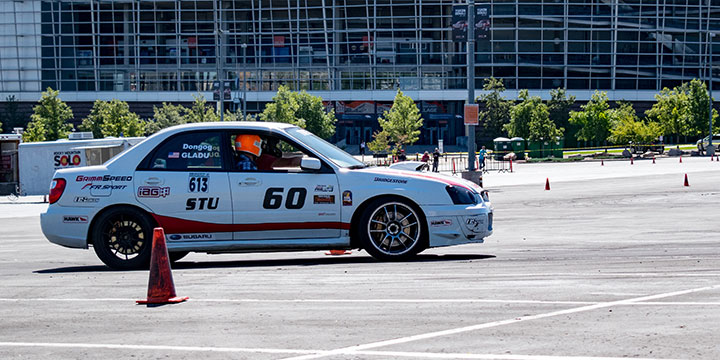 SCHOOL'S IN SESSION!
High performance driver education (HPDE) offers entry-level drivers an intro to road racing at locations across the country, but rally education at the novice level is tougher to find. Love rally and want to get involved? Consider the following schools.
Subaru is the exclusive vehicle partner of DirtFish. The school uses Subaru models to teach control, confidence and safety behind the wheel, with classes ranging from two hours to three days for 2WD or 4WD vehicles. After completing the three-day program, students can opt for the three-day advanced course, where the focus is no longer on mastering the basics but on mastering advanced driving techniques.
The Florida International Rally & Motorsport Park (FIRM)
The FIRM is ideal for advanced driver education and vehicle test sessions. With European-style rally training, RallyPro Performance Driving School provides a full array of comprehensive, rally-based training courses for road course and low-traction driving conditions. Students can train in 2WD and 4WD rally cars, performance street cars and more.
CLUBS
In addition to HPDE and rally schools, a number of clubs host series across the country. They can also serve as sanctioning bodies for other organizations' series.
Sports Car Club of America (SCCA)
The Sports Car Club of America has some of the deepest roots in professional and amateur motorsports in the country. Dating back to 1944, SCCA began as a group of enthusiasts, moved to organizing professional motorsports events and eventually opened up amateur drivers' championships. Today the SCCA stages a wide range of events, from autocross to time trials to rally.
National Auto Sport Association (NASA)
The National Auto Sport Association was formed in 1991 to give drivers the opportunity to test their limits behind the wheel. NASA now offers a number of ways for drivers to take part in motorsports. From HPDE to advanced competition series, including road racing and rally sport, NASA has something for everyone.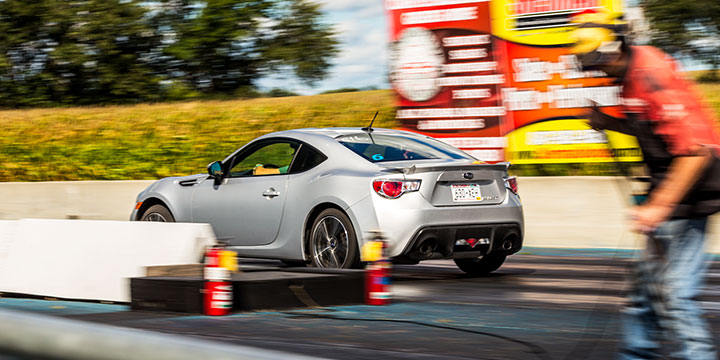 SERIES AND TRACKS
No matter where you are, series and tracks can help you develop your racing skills.
West Coast
Redline holds exciting sports car and tuner-based road racing events on the West Coast. Cars are classed based on their drive type (FWD, RWD, AWD) and level of modification.
Speed Ventures introduces drivers to road racing on California and Nevada's top tracks. Explore your car's performance potential and build your skills in a safe, controlled environment.
Speed District offers drivers the opportunity to hone their skills in an uncongested setting by limiting entries, allowing for smaller run groups and a wide-open track at sessions throughout the day.
Midwest
This quarter-mile drag strip gives enthusiasts a chance to take in a show or test their launch at an open track day. Now celebrating its 62nd year, Great Lakes Dragaway hosts a wide variety of events every month, from fun runs open to all types of vehicles to street-style drags.
Spread out over 300 scenic acres, Gingerman Raceway prides itself on its dedication to driver safety, with a course layout designed to minimize potential damage to vehicles and racers. Nevertheless, the course's 11 turns over 1.88 miles makes for a challenging and satisfying run.
Mid-Ohio Sports Car Course has two challenging track configurations, a 2.25-mile track with 13 turns and a 2.4-mile configuration with 15 turns. Explore the possibilities with car club races, test days and driving school.
East Coast
Designed for Subaru vehicles, this series of track days is ideal for drivers of all skill levels. Instructors are available for questions and ride-alongs.
The New Jersey Motorsports Park offers two road courses, Thunderbolt and Lightning. Thunderbolt features 2.25 miles of asphalt with 12 challenging turns and a half-mile straightway, while the fast and challenging Lightning is 1.9 miles with 10 corners.
American Endurance Racing (AER)
Organized with simple rules, AER is suited for almost any production-based race car. Vehicles are classified by performance based on qualifying times posted in designated sessions.
Racing vehicles shown are driven by professionals on closed courses. Do not attempt. All Subaru vehicles sold by Subaru of America are designed and built for normal driving conditions. The Subaru Limited Warranty, as well as the Subaru Added Security program, may exclude damage or failure resulting from modifications or participation in competition or racing events. See the Subaru Warranty and Maintenance booklet for further details.
It is recommended to participate in a sanctioned racing event. Most events and series require a licensed and insured driver 18 years or older, a helmet and the vehicle to pass inspection. Some events may require a competition license and additional safety equipment. Details can be found on series websites.