The goal was simple: Educate an American audience about the durability and extreme performance capabilities of Subaru vehicles. Rarely have a branch of motorsports and a major auto manufacturer been more ideally suited to one another. Subaru had made incremental progress in the FIA World Rally Championship (WRC) since 1980 and finally fielded a full factory team in 1989, but where Subaru really wanted to make noise was in the United States. The problem was that few car enthusiasts in the U.S. – indeed, few prospective car buyers – had ever heard of rallying. Subaru needed to fix things and 20 years ago started to do just that.
The team itself started in 2000 with cars prepared by Prodrive – the motorsports and advanced engineering group in Banbury, Oxfordshire. Prodrive's relationship with Subaru began in 1990, when it was tasked with running the brand's efforts in WRC rallying.
"We were starting to make plans to launch the WRX in the United States, and that would have been the 2001 calendar year, 2002 model year. I was in the marketing department at the time as brand strategy manager, and one of my responsibilities was to coordinate, throughout the entire Subaru organization, the launch of that vehicle. In rally racing, we had reached our peak on the world stage; we just didn't have that vehicle here yet. That was when I first met Lance." – Jeff Walters, Senior Vice President of Sales, Subaru of America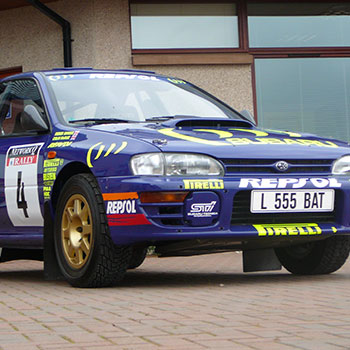 Colin McRae's 1995 WRC-winning Subaru Impreza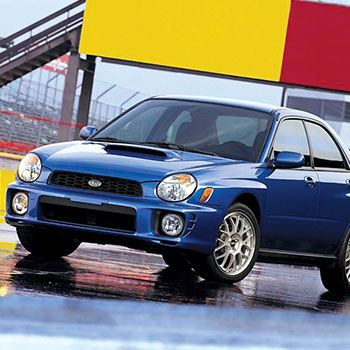 The 2002 Subaru WRX was launched in the U.S. in 2001.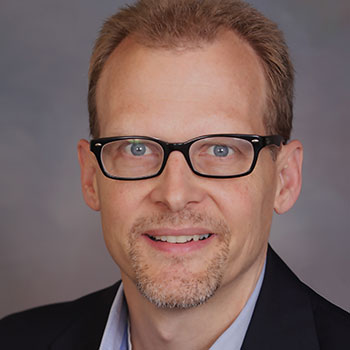 Jeff Walters, Senior Vice President of Sales, Subaru of America
"My two original partners in Vermont SportsCar were restoring exotic sports cars, and I had a rally car in the corner ... once they saw it, they thought they might want to give it a try. We were able to transition into rallying from doing sports car restorations. I bought them out of the company after they decided they didn't want to continue. I kept the company and slowly transitioned it until it was specifically rallying." – Lance Smith, Founder, Vermont SportsCar
Rallying made sense for the brand because the cars in the showroom looked close to those you could see competing on the course.
"The idea of entering motorsports and using a vehicle that's so close to a production model and being able to go fast on a twisty, curvy, gravelly road, there's no other motorsport that can really show what a car can actually do." – Jeff Walters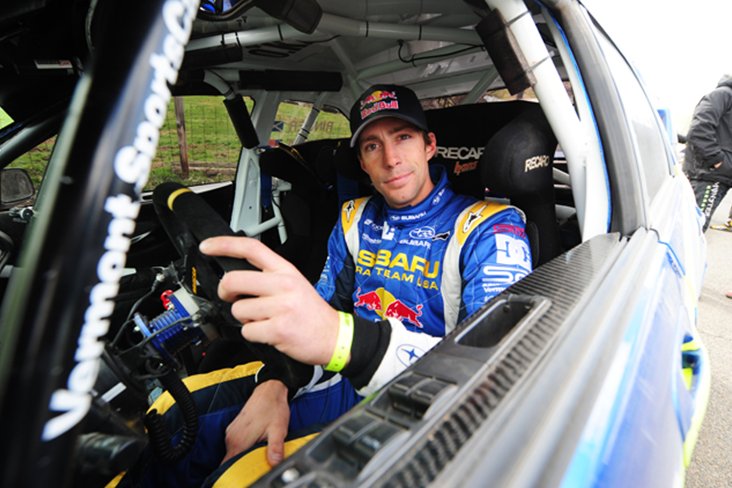 While year-to-year racing victories are important, so is the long view, especially when you're building a brand. In the 2000s, Tony Hawk and other extreme sports heroes were breaking out of their respective sports into the gaming consoles and DVD players of millions of young fans – fans who would eventually be deciding on what brand of car interested them.
"One of my first missions was to get some guys who were into X sports and get them into rally cars, with the idea that these guys who were into action sports would be good behind the wheel." – Chris Yandell, Vice President of Marketing, Vermont SportsCar
Among action sports stars, Travis Pastrana stood head and shoulders above all others. Even people who had no idea what action sports were knew the name. In 1999, the first year Freestyle Motocross was an event at the X Games, Pastrana had ripped the lid off the event at just 15.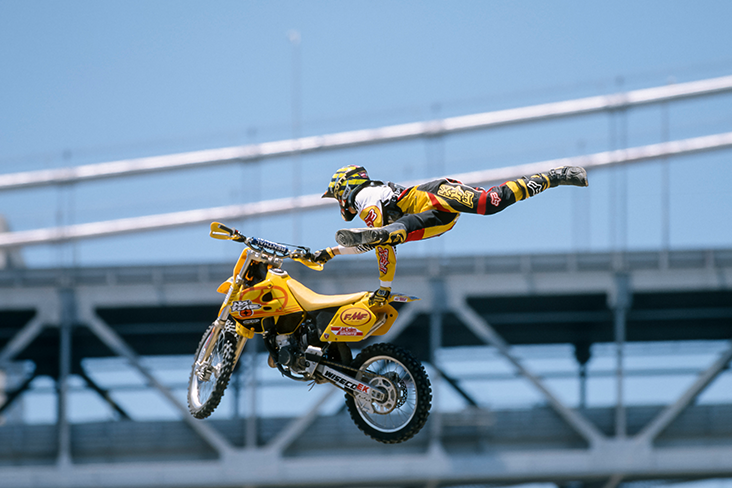 "I saw an article online in 2002 or 2003 about how Alpinestars [a manufacturer of motocross riding gear] gave Travis Pastrana a day in a Subaru rally car in the U.K. as a gift for winning a motocross championship in the U.S. Travis said … that it was the most exciting thing he'd ever done. So I got the idea to bring him to the U.S., get him to Vermont and take him to a rally school. The guy's famous. He's going to get eyeballs on us." – Chris Yandell
"We had David Higgins as [Pastrana's] instructor. David got out of the car, walked over to Lance, took him aside and said, 'Seriously, this kid can drive.' That's how it started." – Chris Yandell
After more than 80 rally wins, David Higgins could recognize talent, as he did with Pastrana, but he also knew a good rally car and a powerhouse team when he saw one.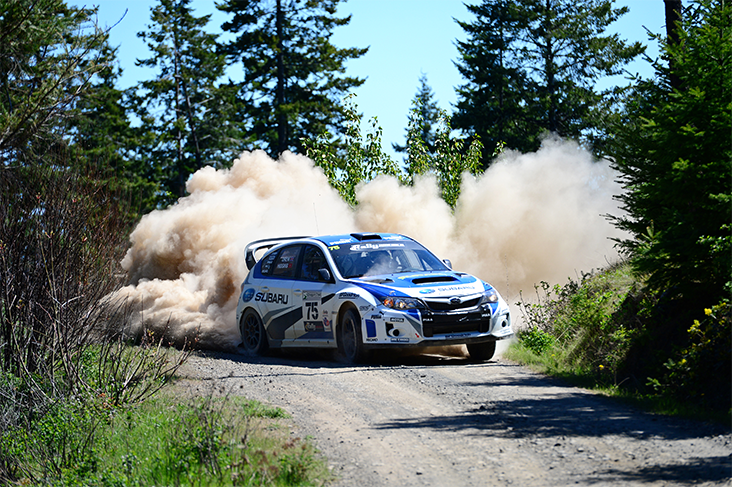 "I have a massive amount of trust in Vermont SportsCar and Lance, so they were the reason I went more than the car itself. The combination of both is first class. The Subaru is a great base car, especially for the faster events in the United States." – David Higgins, Driver, Subaru Motorsports USA
From 2001 and on, Subaru Motorsports USA absolutely dominated rallying, and the people who were aware of it were core Subaru fans.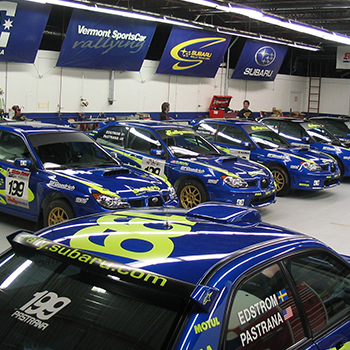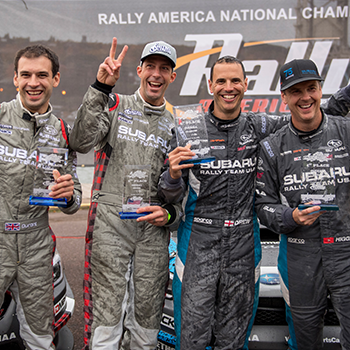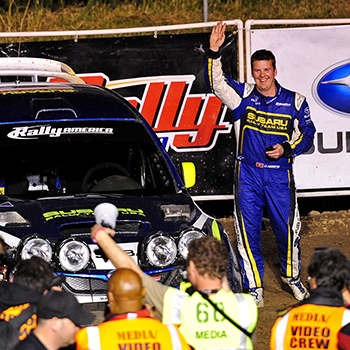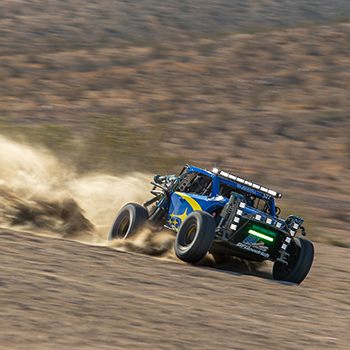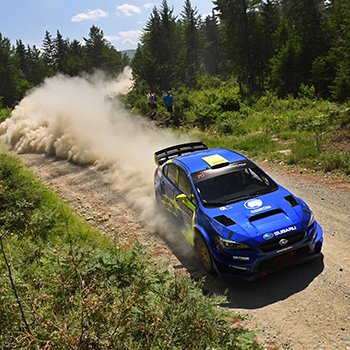 "The rally cars have opened us up to a whole new audience of fans that might not have come out to a rally in the past." – Bill Stokes, Motorsports Manager, Subaru of America
All of the team's efforts at that point went into rallying, which was reflected in the name "Subaru Rally Team USA."
"When I first joined the team, one of the priorities was to rebrand the program. We updated the name to Subaru Motorsports USA and brought back the classic blue and gold colors that our fans love." – Bill Stokes
As Subaru Motorsports USA slides sideways into its 20th anniversary, the future includes a lot more than what the brand has been traditionally associated with.
"We've expanded into other stuff like rallycross and hillclimbs. [We're] doing desert racing; we're doing a whole lot of other things that aren't just rallying. We're much bigger than rallying used to be." – Bill Stokes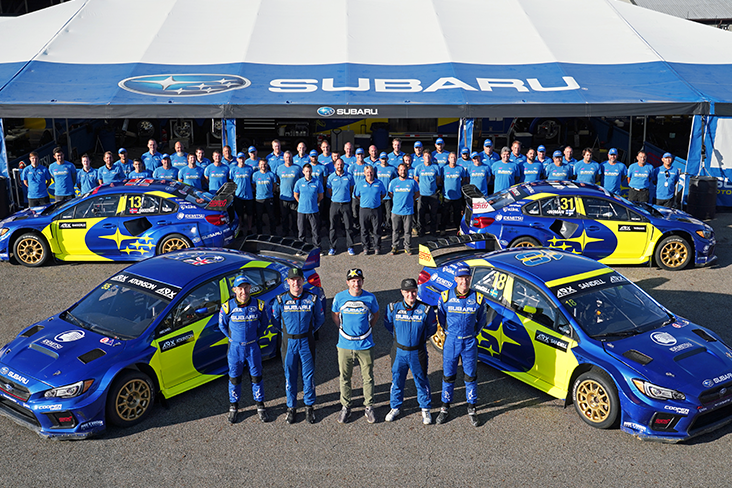 And simultaneously, Subaru of America became something a lot bigger than Subaru of America used to be. In 2000, Subaru sold 172,216 vehicles in the United States. In 2019, 700,117 new Subaru vehicles found driveways and garages all over America. Rallying reinforces the Subaru marketing message that its models provide superior handling and performance, and it's resonating with Subaru owners.
"Win on Sunday, sell on Monday" went the phrase in 1960s America. For one brand, motorsports competition still delivers that kind of result.