In 2013 – at age 71 – Morgan Shepherd donned a fire suit, stuck a helmet on his head, folded himself into the window of his Sprint Cup car and became the oldest driver to ever start a NASCAR®1 Sprint Cup Series.
Thirty-one years earlier, when Shepherd had won his first race in 1982 kicking off his long, esteemed career, the top racing game was the arcade hit Pole Position. It's regarded as "arguably the most important racing game ever made," according to the book Vintage Games: An Insider Look at the History of Grand Theft Auto, Super Mario, and the Most Influential Games of All Time by Bill Loguidice and Matt Barton, partly because Pole Position was the first game to feature tracks based on an actual racing circuit.
By 1992, the year that rally driver Travis Pastrana turned 9, the start of a kid's prime video game years, the state-of-the-art racing game was Virtua Racing. While available as a home game on Sega™ Genesis™, Virtua Racing's greatest triumph – like Pole Position – was at the arcade. It laid the foundation for games of all kinds to use 3D polygonal graphics (two-dimensional graphics that represent on screen as three-dimensional) allowing more realism than any game that had come before it.
The advance in just 10 years between these two games was staggering, and they were as popular as video games got in their respective eras. But nobody was talking about either of them as a way to develop skills for real driving. During the 1980s and 1990s, there was exactly one way to get better behind the tiller of a race car: spend more time behind the tiller of a race car. In 2020, however, this is open to debate.
What the Studies Show
Many studies have been conducted to test what happens to the brain when playing video games, and the results are complex. But several studies have shown that playing video games can increase reaction time in players, which may contribute to better awareness and reaction time behind the wheel. This is a vital skill for pro drivers who need to set up for every corner in order to exit as quickly and cleanly as possible.
Could a game such as F1® make a young enthusiast a better driver before they ever reach the track? Possibly.
What makes rallying such a leap from roundy-round racing or even road courses, though, is its unpredictability. A race at Monza is a race at Monza; the weather and the competition may be ever-changing, but the track never changes. A rally is a whole different ballgame, and drivers such as Pastrana aren't going to hone many skills with the aid of a video game. At least not yet.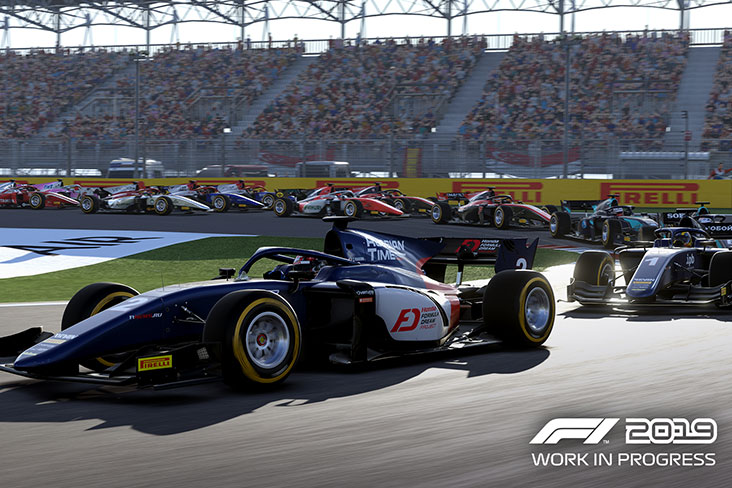 Rally: A Digital Challenge
The team at Codemasters® – makers of racing game franchises such as DiRT, F1 and GRID® – understand the difficulties inherent in teaching a player a rally course versus a circuit track all too well. Ross Gowing, game director for Codemasters, points to a popular saying: A circuit racer sees one corner a thousand times, whereas a rally driver sees a thousand corners once. To illustrate that point, the DirtFish Olympus Rally has a total distance of about 252 miles. Yet the longest Formula One™ circuit currently in service is Circuit de Spa-Francorchamps®, home of the Belgian Grand Prix, covering just 4.352 miles.
"As the major circuits don't change a great deal year on year, the team is able to constantly refine and improve the work it's done on them," says Gowing. "Whereas with top-flight rallying, you're looking at hundreds of kilometers in real life with routes changing all the time and road surfaces changing and evolving in a single day based on the weather."
Gowing isn't alone in this thinking. Benoit Gomes, the lead level designer at WRC 8 developer Kylotonn, is also quick to point out how much longer and more complex rally courses are than those of other motorsports. Formula One tracks an average of 20 to 22 turns per lap, he says, while rally special stages can have anywhere from 100 to 300 turns. What's more, rally stages are mostly dirt and gravel. Faithfully recreating the effects of every single bouncing rock in a video game is a far bigger challenge than doing the same with smooth asphalt.
Even though Kylotonn can create in-game reproductions that are a 1-1 scale for super special stages, such as Turkey's Marmaris, this simply isn't feasible for full FIA World Rally Championship (WRC) rally courses. So while drivers may be able to work on memorizing braking points, course layouts and surface changes on those super special stages in WRC 8, there's no way for them to get that experience for a full rally.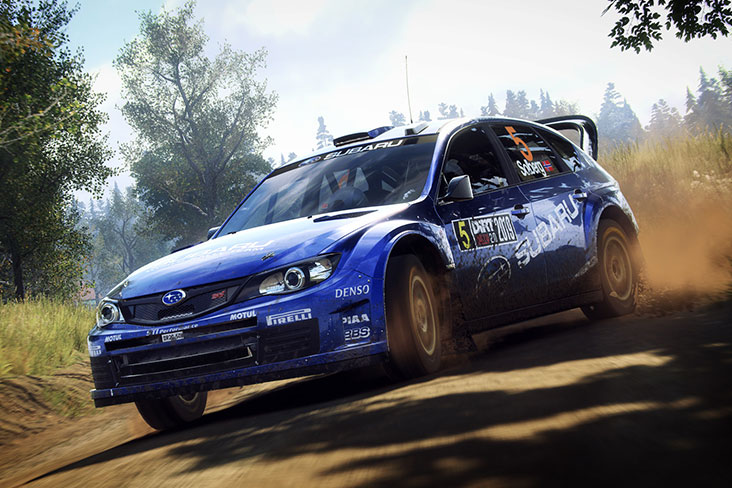 Rev Up Your Motor Skills
Gomes nevertheless says playtests have shown that gamers develop physical and intellectual skills from gaming. He believes this is especially true for racing games when players have their own wheel, throttle, brake and gearshift peripherals instead of a controller, putting the player in nearly lifelike conditions.
"Video games develop physical reflexes, speed of decision-making, memory and spatial orientation," he says. "And the intensity of a video game concentrates a huge panel of different situations: In real life, a driver would only encounter some situations a couple of times. In a championship season in a video game, it's much more present and repeatable."
Some research appears to back up Gomes' assertion. In a 2016 study published in Psychological Science, a journal of the Association for Psychological Science, researchers found that playing action-based video games can increase a player's ability to process incoming visual information and respond with appropriate motor control. "Our research shows that playing easily accessible action video games for as little as five hours can be a cost-effective tool to help people improve essential visuomotor-control skills used for driving," says researcher Li Li of New York University Shanghai, the lead author on the study.
"Video games develop physical reflexes, speed of decision-making, memory and spatial orientation."
– Benoit Gomes, Lead Level Designer at WRC 8 Developer Kylotonn
Gowing has heard as much from rally driver and consultant Jon Armstrong. Armstrong is 11 years younger than Pastrana, and by the time he was an early teen, he was developing real-life skills playing games such as DiRT 3 and DiRT Rally to prepare for WRC and Rallysport Association championships early in his career.
Racing games, it would seem, can help nascent racers improve their skills and even create racers out of gamers. Don't believe it? Lee Mather, Codemasters' F1 game director, says the proof is in 2017 and 2018 esports champion Brendon Leigh, who has transitioned to competing in real-world Formula One racing.
Mather believes this is just the beginning, predicting that more drivers who started as gamers will compete in real-world motorsports in the years ahead, especially as technology and design continue to advance.
The sport has come a long way since Pole Position.
1 NASCAR® and its marks are trademarks of the National Association for Stock Car Auto Racing, Inc.