Fostering Children and Volunteering for a Local Nonprofit
Emmanuel Camarillo & Francisco Contreras Alvarez
2018 Subaru Forester
Volunteering: Foster Hearts, a nonprofit organization that provides personal items and enrichment activities for foster children in Whatcom, Skagit, Island, and Snohomish counties in northwest Washington state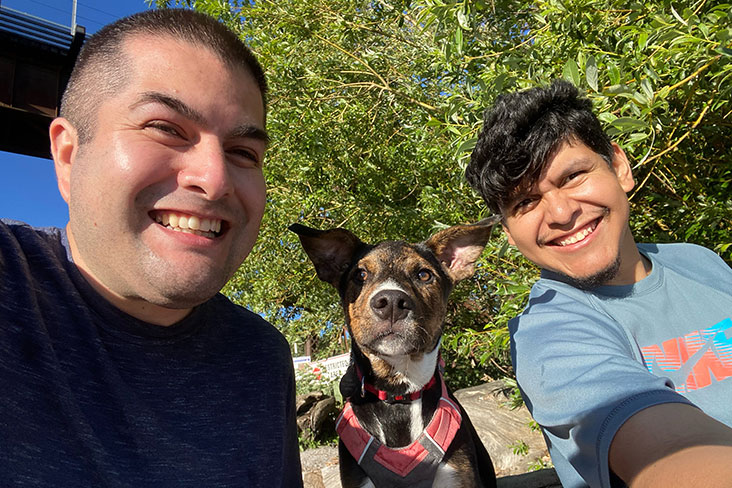 When Emmanuel Camarillo began working at Western Washington University as an academic adviser to students in the foster care system, he realized how many youths needed more support than they were getting.
So Camarillo and his fiancé, Francisco Contreras Alvarez, went through training to become therapeutic foster parents, a designation given to foster parents who specialize in caring for children and youths who require more social and emotional support.
Since obtaining their licenses four years ago, the couple has cared for 27 children, ranging from toddlers to teenagers. Sometimes a kid needs a home for several months; other times it's just for a few days.
The experience has "allowed me to get more clarity on what I value most: the feeling of making a difference," Camarillo says.
One of their first foster kids was an 18-year-old girl who came for a long weekend. They had outings planned, but she wanted to watch movies and relax, so that's what they did. When Camarillo bumped into her later around town, she thanked him for the chill weekend.
That feedback encouraged him and Alvarez to host more teens, who can sometimes have a harder time getting placed. Caring for teenagers has involved "a lot of listening and reading between the lines," he says. It's also important to give them choices, he adds, "rather than telling them how it's going to be."
Camarillo and Alvarez also volunteer at The Foster Closet program of Foster Hearts, which provides donated clothes, shoes, blankets and toiletries to local foster children. In between sorting donations, the men supervise toddlers as their caregivers shop for necessities.
When he and Alvarez renewed their foster parenting license last year, they opened their home and hearts for permanent placements, Camarillo says. When the right child comes along, no matter the age, they'll be ready. "We may not be perfect, but we know we can do it," he says.
Transporting Injured and Rehabilitated Wildlife
Kitty Rasmussen
2022 Subaru Ascent Touring
Volunteering: Clinic for the Rehabilitation of Wildlife (CROW), a nonprofit organization based in Sanibel Island, Florida, that rehabilitates and releases injured wildlife and operates a veterinary teaching hospital and education center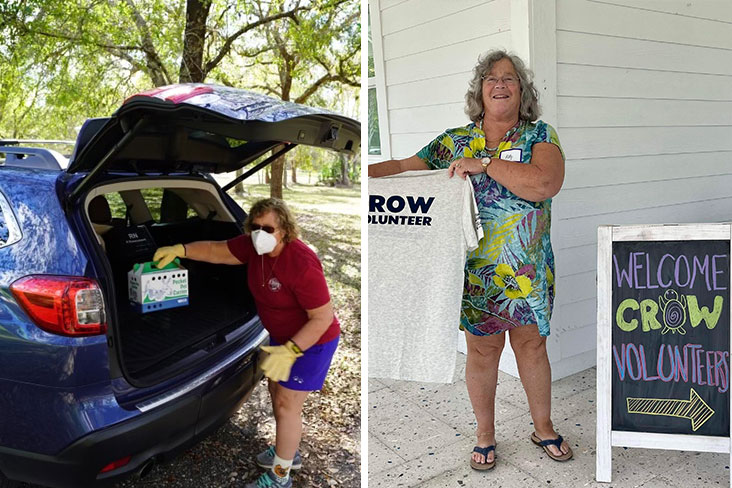 When Kitty Rasmussen was a girl, she loved the book Wild Animals I Have Known by Ernest Thompson Seton. Reading about tiny grouses, wily foxes and courageous horses sparked something in her: a fascination with wildlife around her home in southwest Florida.
Rasmussen's always been a caretaker. She spent nine years as a drug rehabilitation counselor, taught lifesaving skills and CPR for the Red Cross, and she's a semiretired registered nurse. Now, she has found a calling as a volunteer with the Clinic for the Rehabilitation of Wildlife (CROW).
On and around Sanibel Island, CROW works with a network of veterinarians who take in sick and injured wild animals and hold them for pickup by the organization. Rasmussen is their ride: Every Monday, she drives her Abyss Blue Pearl Subaru Ascent around to these vets, picking up the animals and delivering them to the specialists at CROW.
Some days, she makes just a couple stops to collect battered bunnies or limping lizards packed safely in cardboard boxes; other times it's 10 or 12 pickups. "It gives me great purpose," she says. "I'm 63, and I've had some times when I've been in a lot of physical pain and life didn't seem like it was going so well. I knew I needed to take care of the animals."
Her favorite animals are possums, which she says can look hideous when threatened but are actually quite sweet.
Transporting wildlife isn't without its excitement. On one trip, scrabbling sounds alerted Rasmussen that a male armadillo was chewing through his transport box. He hid underneath the rear seat, and it took four clinic volunteers to recapture him.
The ultimate satisfaction is after animals have finished their rehab at CROW. Then, Rasmussen gets to load them back into her Ascent and transport them to where they'll be set free.
Rasmussen remembers the time that she, her husband, Chris, and a friend drove to a wooded lot in a neighborhood and released a hawk where he originally had been found. A few minutes went by. "We looked up, and the hawk was sitting there with his mate on the same branch," she says. "They had called to each other. I was just overwhelmed."
After Hurricane Ian damaged their facility and forced them to temporarily relocate in September, CROW has been accepting donations for needed items via an Amazon wish list.
Coaching a Baseball Team for Children With Special Needs
Derek Hayden
2012 Subaru Legacy 3.6R
President of: Cheshire Challengers, a Little League Baseball team for special-needs children and teenagers in Cheshire, Connecticut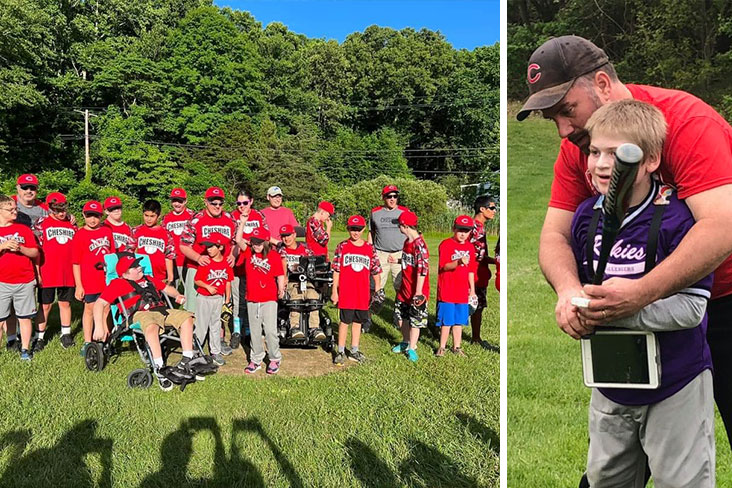 It was a teacher who suggested that Derek Hayden sign up his son Sam for Little League Baseball with a team called the Cheshire Challengers. Hayden wasn't sure his 5-year-old, who was born with Down syndrome, would be able to play. But they gave it a try.
Hayden helped coach the game, and both he and Sam had fun. Then, Hayden learned the team president's son had aged out, and he'd be leaving his position within the organization. Hayden volunteered to take over on the spot.
Cheshire Challengers coaches adapt the game to meet each child's abilities. The team plays other special-needs teams, but no one keeps score. "You have to understand where someone's skill level is and how to get them excited about playing the game," Hayden says.
New players hit balls from a stand while they're mastering their stance, timing and technique. Next, coaches remove the stand and teach the child how to hit pitches.
"They get frustrated, and then they hit the ball on their own," Hayden says. "Their faces light up, they smile and from then on, they're hooked."
As president, Hayden does more than coach. His duties are many: everything from scheduling games (which includes organizing volunteers to show up and help) to fundraising. He also helped the team update their website and create a social media presence.
But the best part is seeing his son shine. Each year, he has watched Sam and his teammates become more confident. "Maybe two or three years into the league, I got the brushoff: 'Dad move back – I don't need your help,'" he says.
Now 16, Sam packs his own helmets, batting gear and bats, helps set up for the game, and is completely independent on the field.
"This environment is unique because it's really built toward success," Hayden says. "I get to see all these athletes come in and have success. The impact it has on their well-being is amazing, and there's a lot of camaraderie amongst the kids."
"The real world should be this way," he adds. "Every child comes with very different abilities, and they come with a certain set of skills. There shouldn't be any limitations placed on these kids."
Serving as a Volunteer Firefighter and Medic
Amelia Rockwell
2018 Subaru Forester Limited
Volunteering: Harris Hill Volunteer Fire Company, which provides emergency services to residents of Clarence, New York, in the hamlet of Harris Hill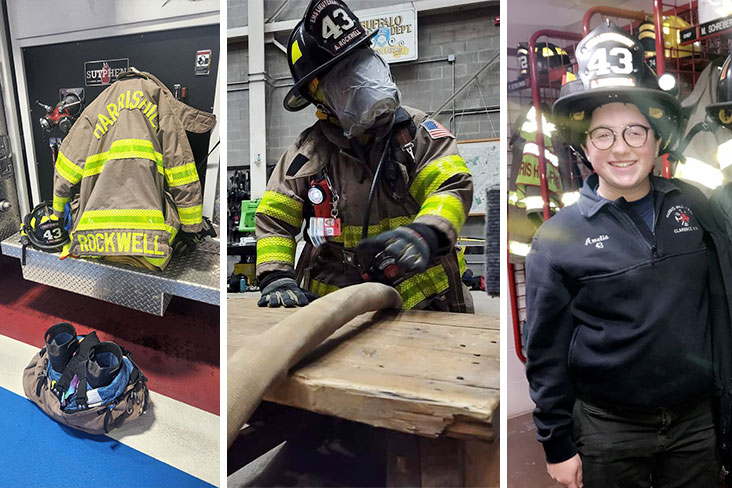 Amelia Rockwell was just 9 years old when a passenger plane crashed into her neighbor's house, shattering the quiet night and killing 50 people. "It was 100 feet from my bedroom window," Rockwell says.
The tragic crash of Continental Flight 3407 moved her in an unexpected way: It made her want to join the police, firefighters and paramedics she had seen looking for survivors. "I wanted to be part of making a difference," she says.
She joined the Rapids Volunteer Fire Company's junior program at 14, learning about equipment and emergency procedures. By 16, Rockwell was going out on accident, fire and medical calls. One of her first emergency calls was a daytime house fire. Most adult volunteers were at their full-time jobs, so Rockwell found herself pulling fire hoses and setting up a perimeter on her own.
On another call early in her career, she helped rescue three special-needs students after a collision knocked their bus on its side. One of the students was pinned inside the wreckage, so the volunteers stabilized the bus and used the Jaws of Life® to pry open the vehicle like a tin can.
"It was kind of miraculous he wasn't hurt in the crash," says Rockwell, who's now 22 and the senior advisor for Harris Hill Volunteer Fire Company's Junior Firefighter Program.
In addition to serving as a volunteer firefighter and medic, Rockwell helps her community in other essential ways – when COVID-19 struck, she administered tests and provided thousands of vaccinations to people in need.
Having a reliable, safe vehicle like her Forester to respond to calls and haul gear 24/7 is critical for her volunteer efforts, she says.
Providing Wrapped Gifts for Kids on the Holidays
Rita Swiener
2019 Subaru Impreza
Founder of: Santa's Helpers Inc., a volunteer organization that since 1968 has provided wrapped holiday gifts, such as toys, clothes, and books, to children and their families in the St. Louis metropolitan area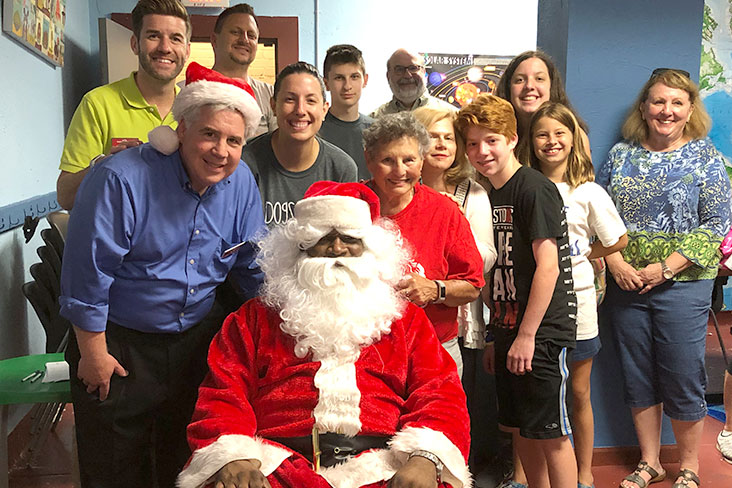 Rita Swiener learned charity from her father, Julius, who anonymously funded scholarships to private Jewish schools and taught free bar mitzvah lessons. "It's hard to say no when you hear somebody needs help," she says.
Swiener didn't hesitate when a professor told her about a single mother who had nothing to give her four children for Christmas.
When Swiener visited the family, the three girls crowded around and shared their Christmas wishes. But their toddler brother was wary. Finally, on her third visit, the boy put his head in Swiener's lap and asked for an ooh truck.
"I said, 'What's an ohh truck?'" Swiener recalls. "He said, 'One that's not broken.'" Soon after, Swiener spotted a shiny toy truck in a trucking company window, so she went in and asked for it. The owner refused until a man at the counter said, "I'm not signing this contract until you give her the truck."
That was in 1967. Swiener, now a retired psychology professor, has been at it ever since. Through her organization, Santa's Helpers Inc., she collects and delivers gifts, clothes and supplies to not only children in need but also unhoused adults.
Santa's Helpers is a community effort: Swiener works with a discount store that donates items, holds fundraisers throughout the year and sends out volunteers to shop sales until she has amassed a literal warehouse of presents – local company CK Supply loans out warehouse space to house the haul.
Until recently, Swiener ran Santa's Helpers solo, delivering gifts with the help of her Subaru vehicles, first a Forester and now an Impreza.
After a health scare, her board enlisted volunteers to help sort, label and deliver. Santa's Helpers provides six gifts, including toys, books and clothing, to each child in a family, serving more than 1,000 families annually. On December 26, Swiener starts collecting items again, gearing up for Christmas in July, a gift drive for unhoused families.
Not long ago, a woman at a shelter for abused women cried when Swiener handed her a new pair of shoes. "She said, 'I left the house in my socks so I wouldn't wake him [her abuser] up,'" Swiener says. "It's a small thing to us but a major thing to her. Doing this work changes your whole life."
Providing Jobs for Adults With Disabilities
Andrea Wasko
2011 Subaru Outback
Co-founder of: Quick Pickle Kit™, a 100% women-owned corporation that sells pickling kits and provides jobs for adults with disabilities, donates a portion of online sales to nonprofits, and provides education to schools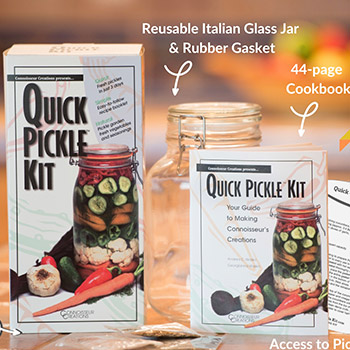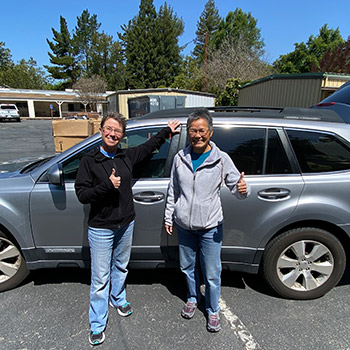 Andrea Wasko and Meaghan Gilbert picking up a delivery at the warehouse.
Andrea Wasko grew up understanding the power of pickles. Her mother, Georgianna, would pickle multiple jars each year in their Pennsylvania kitchen, using recipes that had been passed down through generations of Eastern European relatives. The pickling served as both a family tradition and as "a way for us to make it through the winter," she says, by bolstering their food supply.
Wasko has memories of eating homemade pickles throughout her childhood, realizing their worth as a food source and as a means of connecting people through the sometimes laborious process of pickling.
When she moved to California as a young woman, she always looked forward to packages from her mom, which typically included pickled veggies that reminded her of home. "I was homesick," she recalls. "So I'd have a little piece of home to enjoy."
She wanted to share both the recipes and the ability to pickle with others. That's how Wasko and Meaghan Gilbert started the Quick Pickle Kit in 1996. The do-it-yourself kits include a 44-page cookbook, quick start guide, half-gallon reusable Italian glass jar, food-safe rubber gasket, three spice packets and access to a pickling hotline. They maintain the hotline for questions – how much brine to use, etc. – at 805-242-2185.
"Pickling is a great way of reducing food waste," Wasko says. Rather than tossing imperfect veggies from your garden, you can salvage them through the pickling process. "We always say, 'Pickle the ugly ones,'" she says. "They can have blemishes on them."
It was important for Wasko to give back; the company partners with a California nonprofit that connects adults with intellectual and development disabilities with employment, shipping all of the pickling components to a warehouse where the adults assemble the kits.
The nonprofit matches people with jobs to take steps toward employment, with a next step for them to transition into employment at a place like a grocery store or another business, she says.