This is not the kind of story that's going to teach you how to fit a year's worth of trash into one tiny jar. We get it: There are going to be days when lunch is takeout, mornings when you hit the drive-thru for coffee, moments when you realize you left your reusable bag at home. And that's OK.
"The most important thing, in my view, is to do something, even if it's just one thing," says Lindsay Miles, who published a Beginner's Guide to Living With Less Plastic. Rather than getting hung up on zero waste, think less waste. "It's not about one person doing everything – it's about all of us doing what we can," Miles says.
Why slashing trash matters: As waste festers in landfills, it releases methane, a greenhouse gas that contributes to climate change by trapping heat in our atmosphere. In 2017, 16% of U.S. methane emissions came from landfills, according to the Environmental Protection Agency (EPA).
And despite getting better at recycling and composting, Americans are still heaping trash into landfills at an alarming rate. According to the EPA, while over 35% of consumer-generated waste in the U.S. went to a recycling plant or compost pile in 2017, compared with just 16% in 1990 (progress!), more than 52% – roughly 139 million tons – of waste is still hitting landfills. That equates to each person dumping over 2 pounds of trash every day, much of it spoiled food and unrecyclable plastic products.
The amount you toss daily may be below that average or above. But whatever your landfill number is, what if you could cut it in half? Or even by a quarter? Here, we've compiled a list of waste-conscious changes to consider. "Do what you can," Miles says. "Plus, you never know who you might influence, be it family members, friends, people at work, the owner of the local cafe, the store assistant. Our actions have ripples."
1. Recycle responsibly
Putting just one grimy thing in your blue bin can contaminate the other recyclables, leading to the whole batch getting sent to the trash. That's why Danny Seo, green-living expert and host of NBC show Naturally, Danny Seo, has some counterintuitive advice: When in doubt, throw it out. "I know, it sounds anti-green to encourage people to throw things into the trash," he says. "But the No. 1 reason loads of recyclables get tossed into the trash is contamination." So, review the recycling rules for your community. Plastics #1 (PETE) and #2 (HDPE) are recyclable but not when they're coated with oily residue. Cardboard usually makes the cut – but pizza boxes soaked with grease do not.
2. Use apps to determine what to recycle
Knowing what to recycle can be overwhelming, but there are great digital tools available to help. Free apps such as iRecycle®, made by Earth911®, use your location to find recycling centers for things you may not be able to toss into your regular bin – bicycles, batteries, aerosol cans, cooking oil and hundreds more items.
The app RecycleNation also shows local recycling spots and provides tips, articles and a log function that calculates the fuel and water you've saved from everything you recycle. Turn it into a monthly competition with your friends for the ultimate eco-warrior bragging rights!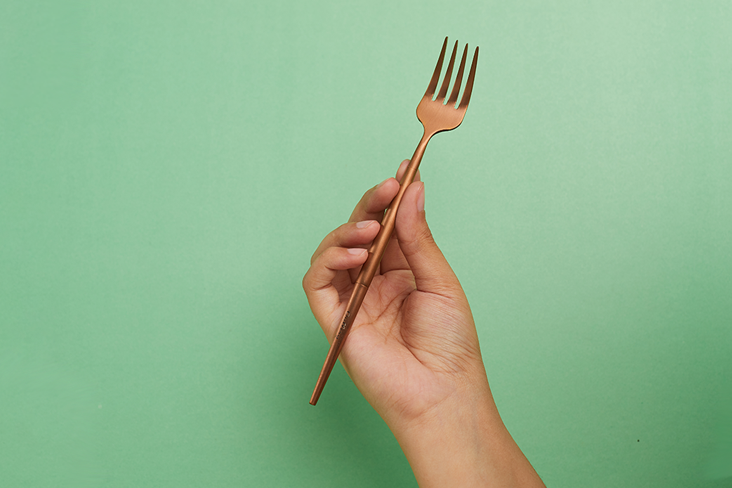 3. Pack tiny (but functional) silverware
Never eat your airport burrito bowl with a disposable fork again. Outlery, the result of an overwhelmingly successful crowdfunding campaign, offers a collapsible stainless steel fork, knife and spoon. Each utensil unscrews into three pieces that fit into a tin smaller than a smartphone.
4. Pickle your veggies
Pickling vegetables extends their life, keeping them out of the trash. "Quick pickling" – soaking veggies in a vinegar mixture – is easy to do at home. Mix equal parts vinegar and water with a pinch of salt and sugar, and pour into an airtight glass jar filled with veggies. Seal and store in the fridge. If you want more structured recipes, Quick Pickle Kit, founded by Subaru owner Andrea Wasko, is a simple kit for pickling beginners.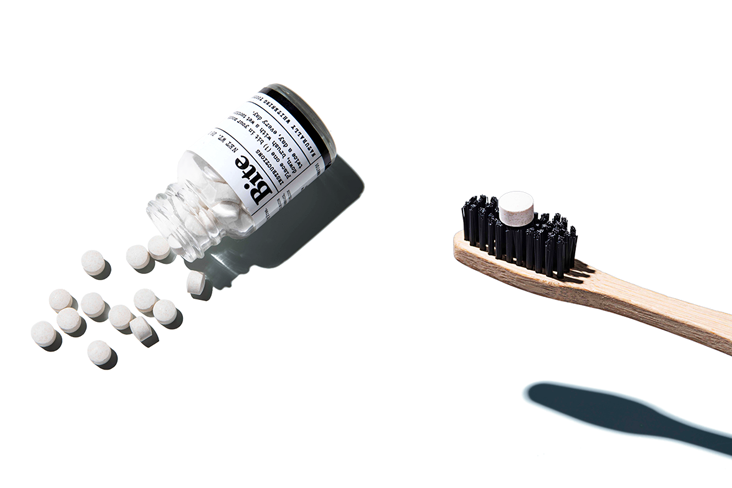 5. Try toothpaste tablets
More than 1 billion plastic toothpaste tubes hit landfills each year. Instead, switch to toothpaste tablets, chewable orbs that resemble small mints. Simply pop one, chew a little and then brush as normal – the crumbling tablet will foam like toothpaste. Make sure to order a brand that comes in a recyclable glass jar, such as Bite Toothpaste Bits.
6. Dry your razors
Extend your disposable razor blade cartridge's life with a blade dryer designed for the task. Products like Razor Savor can extend the life of blades for months before you have to make a swap by reducing the buildup of minerals and grime.
7. Get a toilet paper subscription
The U.S. consumes more toilet paper than any other country, according to estimates from Statista Consumer Market Outlook. One way to reduce your environmental impact would be to subscribe to Who Gives a Crap, a service that provides either 100% recycled or 100% bamboo toilet paper to consumers. The company gives 50% of its profits to help build toilets across the world for those in need. To date, Who Gives a Crap has donated almost $1.9 million.
If a subscription isn't for you, check out the Natural Resources Defense Council's toilet paper sustainability scorecard to see where your favorite brand stands, and consider switching if it doesn't pass muster.
8. Buy bar soap
Bar soap beats liquid formulas in single-use pumps or other plastic packaging. "Bar soaps are minimally packaged, if at all, and last a long time, making them an economical choice," Seo says. To cut even more plastic from your life, search for options that do double duty as shampoos or body washes.
9. Invest in sustainable textiles
Even though most textiles are recyclable, the EPA estimates that only about 15% of all textiles got recycled in 2017, and textiles thrown out contributed over 11 million tons of waste to landfills that year.
You can make twice the impact by shopping for textiles made from recycled materials that are produced to last. This idea inspired friends and entrepreneurs Zack Helminiak, Chace Petersen and Hunter Robinson to found Nomadix, a company that sells multipurpose towels and blankets made from certified post-consumer recycled plastics.
The towels are durable, lightweight and quick drying, available in more than 40 patterns. Nomadix makes special-edition Subaru towels and blankets. And the company works to make the manufacturing process as eco-friendly as possible. "We always print instead of dye our products," Helminiak says. "Dye is a huge source of wastewater pollution."
Learn more about the road trip that started Nomadix.
10. Go DIY on cleaning products
Once you realize how easy it is to make your own household cleaners, you'll never go back to buying the commercial versions in those cheap plastic bottles. Buy sturdy reusable spray bottles, then fill (and refill) them with your own nontoxic formulas. For all-purpose cleaner, combine equal parts distilled water and white vinegar with a few drops of essential oils, such as lavender, citrus, tea tree or eucalyptus. For glass cleaner, combine equal parts distilled white vinegar and distilled water.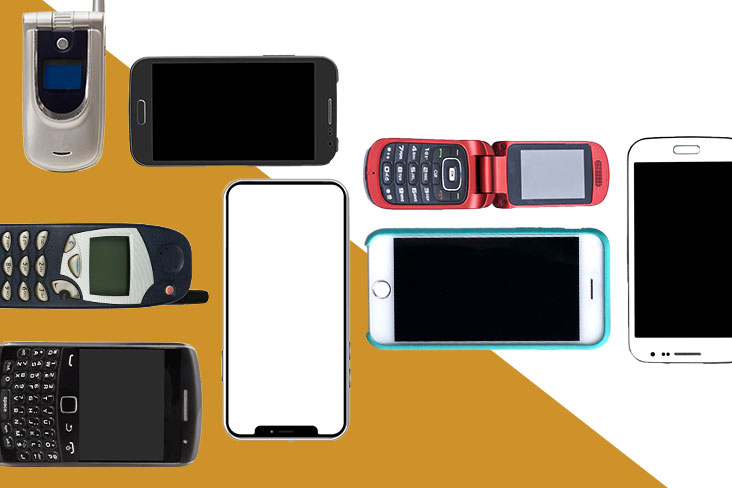 11. Donate your phone
Upgrading your phone? Rather than junking your old model, donate it to Secure the Call. The organization works with agencies that pass donated phones to senior citizens, domestic violence victims and other people who may need a way to call for emergency help. (Personal information is removed from the phones, and even broken ones are accepted.)
12. Recycle your clothing
The prevalence of fast fashion makes it easy for us to dump last year's styles in favor of inexpensive replacements. Take inspiration from brands such as Patagonia®, which publishes detailed guides on how to stitch, destain and otherwise repair its various products – even shoes and waterproof shells – when wear and tear starts to take over. When something is truly worn out, relinquish it at a Patagonia store. You'll get a gift card, and the brand will make new clothing from the old, sold under a line called Worn Wear® ReCrafted. For example, stitchers find the usable panels from recycled down jackets and match them up to make ReCrafted down vests.
H&M Group and its subsidiary stores also offer in-store recycling boxes for clothing of all brands. Items are either donated to secondhand stores or turned into other products, from cleaning cloths to insulation.
13. Skip the plastic in the produce aisle
Don't bag your produce in those flimsy tear-off bags that are ubiquitous at the grocery store. Instead, leave your produce unpackaged or transport it in mesh bags, such as those from ECOBAGS®.
14. Freeze your food
The U.S. Department of Agriculture estimates that between 30% and 40% of the food in our country goes to waste, making it the No. 1 product in our landfills. Think of your freezer as a way to hit the pause button on leftovers and fruit or veggies that will soon be past their prime. And on that night when you're too exhausted to cook, the soup you froze and forgot about will feel like a minor miracle.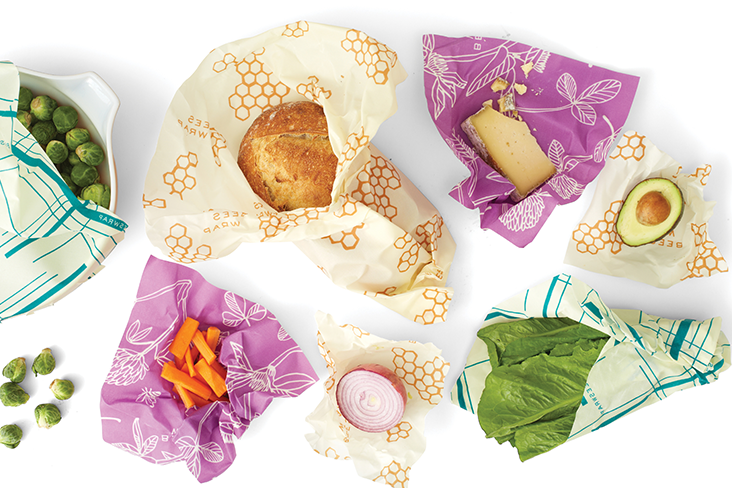 15. Replace foil and plastic wrap with cotton
Bee's Wrap® beeswax-coated organic cotton, a replacement for aluminum foil and plastic wrap, is washable and reusable. It's also compostable when you eventually need to scrap it.
16. Bring composting to the office
Muffin wrappers, coffee grounds, fast-food packaging and the pasta you left in the office fridge one too many days can all be composted. Talk to your HR department about signing up with a service that will get the whole office involved. CompostNow®, which services North Carolina, South Carolina and Georgia, sets up the office with break-room compost bins and simple instructions about what can be composted. In the Washington, D.C., area, Compost Crew provides a similar service. Try Googling "office compost service" to see what exists in your area.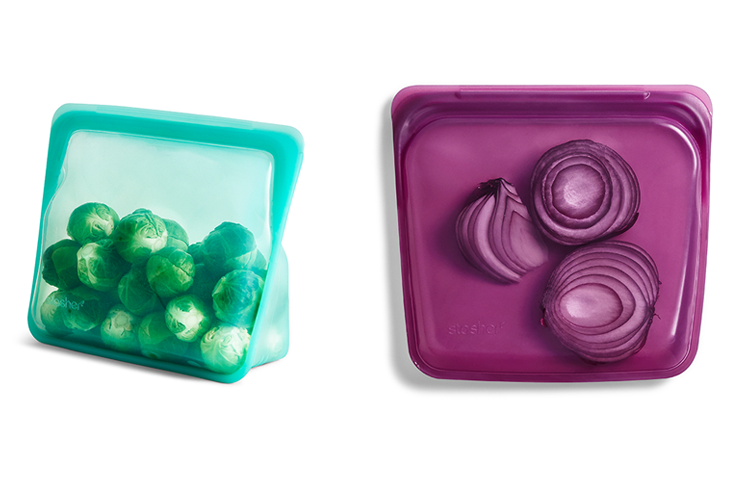 17. Ditch the sandwich bags
Your toddler can't go anywhere without his Cheerios™ supply. Instead of buying single-use plastic storage bags, switch to colorful, reusable silicone bags from a brand such as Stasher®.
– Additional reporting by Laura Pearson