Many of us have parents, grandparents or great-aunts and great-uncles whose life journeys seem worlds away from our own – including me. Recently, while visiting my 92-year-old grandmother, we began discussing some of her experiences as a child and early adult: growing up in the Black Forest region of Germany in the midst of war, immigrating to the U.S. as a teenager in 1952, finding her way and learning the language in this new world. I was overwhelmed. I knew I needed to preserve this conversation but wasn't sure where to begin.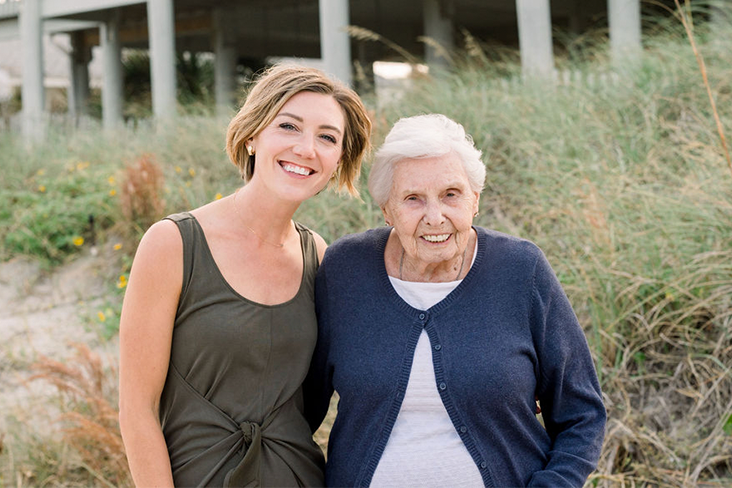 "There's an old proverb that says, 'Every time an older person dies, a library burns down,'" says Stephen Sloan, a history professor at Baylor University and executive director of the Oral History Association. "The idea being that the variety of perspectives on an experience are difficult to document, and they're hard to preserve."
Sloan and other oral history experts say that the impermanent nature of memories – especially the memories rich with the history of older generations – is precisely why we should make the effort to record and save them. Any thoughtful conversation with an elderly parent or grandparent is valuable, but taking the time to structure and preserve that dialogue makes it infinitely more so. 
The Importance of Oral History
"People don't think of themselves as being important enough to have their history recorded, but I urge people to push back on that," says Perri Pyle, an archivist and librarian with the Arizona Historical Society. "One of the powers of oral history is getting people to see themselves as part of history. … It's impossible to see what historians will want to look at 100 years from now, but why not leave them with as much as we can?"
Public radio listeners are likely familiar with the immediate power of these recorded conversations through the program StoryCorps. Celebrating its 20th anniversary this year, StoryCorps is a nonprofit organization that has brought together more than 600,000 loved ones for interviews, which are archived and sometimes broadcast on public radio. 
This Thanksgiving, StoryCorps is hosting The Great Thanksgiving Listen, which encourages people to create an oral history by recording an interview with "an elder, mentor, friend or someone they admire." Participants can record using the free app if in the same room or with the remote recording platform, called StoryCorps Connect.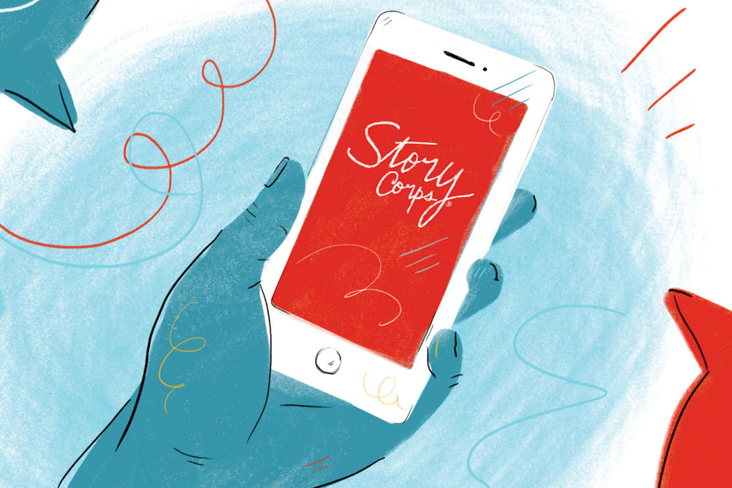 If you've heard StoryCorps segments, you've likely had an emotional reaction to them. That strangers can tear up listening to someone else's story speaks to how necessary such stories are to both present and future listeners, says Emily Janssen, StoryCorps' director of learning and engagement. 
"A culture of listening is about pausing in a world that is so busy and so focused on go, go, go, more, more, more," Janssen says. "It's actually taking time to sit with people who we know, who we love, who we interact with every day, and actually being present with them and listening to what they have to say, being curious and asking questions."
If you're ready to sit down with an older family member or friend to record some of their memories, experts have tips for guiding, recording and preserving the conversation. Committing to do this pays dividends — even for professional oral historians. 
"My dad passed away 13 years ago. I've played [our recording] for his grandkids. He comes alive again," Sloan says. "There's really nothing like it."
Before the Interview
Identify one person to speak with. Multiple people in the same interview can be challenging in terms of audio clarity. 
Schedule a date and time for the interview, and set a general length that will be comfortable for the subject. Consider a time frame of 30 to 80 minutes.
Decide how you will record audio and/or video. Baylor University maintains a list of technology recommended for recording oral history. StoryCorps also has a mobile recording studio that travels the U.S. and facilitates recorded interviews.
Obtain consent to record the interview, especially if you plan to share it with an archive or public collection. Even family members should be asked to sign a document acknowledging that they consent to the recording. Explain why having a record of the interview is important to you. 
Find a quiet, distraction-free space for the conversation.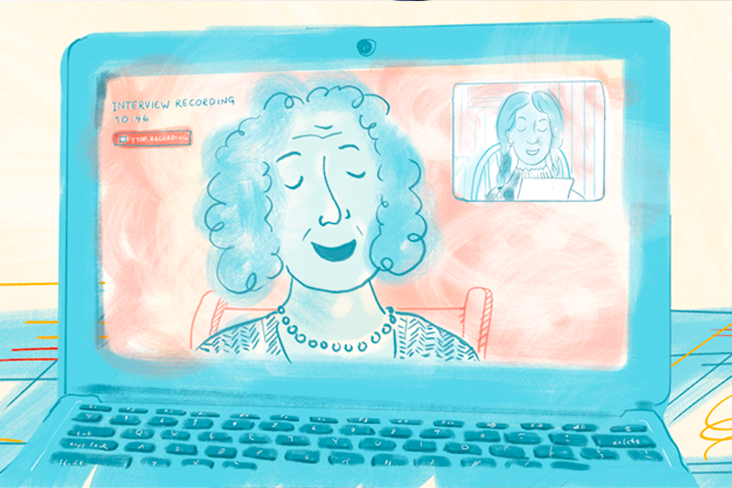 During the Interview
Start the recording and state the date, time, place, and subject of your interview. State what the goal of your recording project is. 
Ask open-ended questions that allow the interview subject to guide the conversation. You can find suggestions through StoryCorps and other oral history projects.
Lean into the topics the interviewee is most eager to discuss. Respect their boundaries if they want to avoid certain subjects.
Play into the strengths of their memories. Dates, times, and exact names and places can be difficult for people to recall on the spot. Instead of trying to pin down these details, focus on the emotional truth of a memory and how an event made them feel. 
Don't neglect to ask about things that may seem mundane. For example, ask them to explain how a rotary phone worked or what it was like to drive an early model car.
Avoid interrupting, even to ask clarifying questions or to express excitement. Pauses and silence can prompt unexpected conversational directions. 
After the Interview
Provide a written transcript to the interviewee so they can read it and identify any errors or times they may have misspoken. Seeing a conversation in written form is often helpful in jogging additional memories too. 
Store a recording both digitally and in physical form.
Contact archives, museums, libraries and educational or cultural institutions to find out whether they would like to store a copy of your conversation. Local cultural organizations are often interested in recordings of residents who have long ties to the area. 
I haven't recorded extensively yet with my Oma, but even taping just a few of our conversations has already proven meaningful. Some of what we discussed are details I may be able to learn elsewhere — where she was born, what types of jobs she had, etc. — but to hear it in her own voice, with her distinctive accent, is priceless; she has particular phrases and ways of pronouncing words that I'm so glad I've recorded. I look forward to playing those for my 2-year-old nephew, her great-grandson, one day.