You too can become a race car driver – and it's easier than you think.
If standing on a podium being cheered on by thousands of fans after a jaw-dropping final lap sounded like the coolest thing in the world to you as a kid – or still does – living out a racing dream doesn't have to remain a fantasy. While many elite racers are groomed from a young age, usually beginning with karting, if a driving pedigree wasn't in the cards for your younger self, don't give up just yet. Through track days, racing events and clubs, and High Performance Driving Education (HPDE), the tricks of the world's most adrenaline-pumping trade are well within reach – and, for the truly dedicated, a shot at going pro can happen.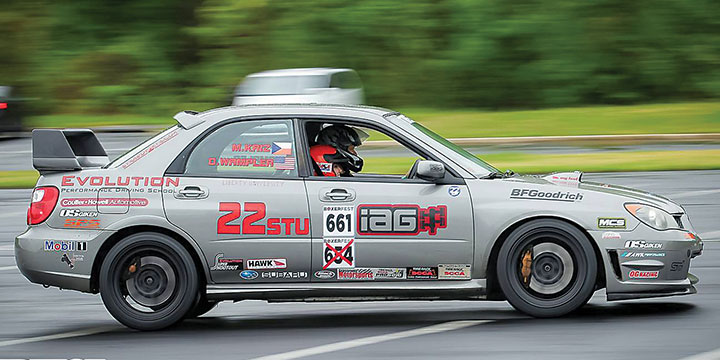 Start It Up
It may come as a surprise to those who've never looked into it, but across the U.S., many motorsports events allow both novice and accomplished drivers to compete in time trials, drag racing, autocross and more. In some cases, it's as easy as signing up. Most local tracks have closed sessions that let you drive your vehicle on the course – and get your feet wet in a controlled environment. You can also try autocross at Subaru enthusiast events like Boxerfest.
New racers often overthink their first track day, assuming their vehicle needs to be race-ready with roll cages, expensive fireproof gear and endless horsepower. All you really need, though, is a mechanically sound car, a qualified helmet and an open mind. The key to success is recognizing that speed is actually the last priority when the green flag waves. Instead, focus on preparation, developing skills, patience and enjoying yourself – speed will come.
Another great way to find racing events is to join a club. Two of the largest motorsport sanctioning bodies in the country are the National Auto Sports Association (NASA) and Sports Car Club of America (SCCA). Each offers similar events, from open track days to more competitive wheel-to-wheel racing, time trials and rallycross.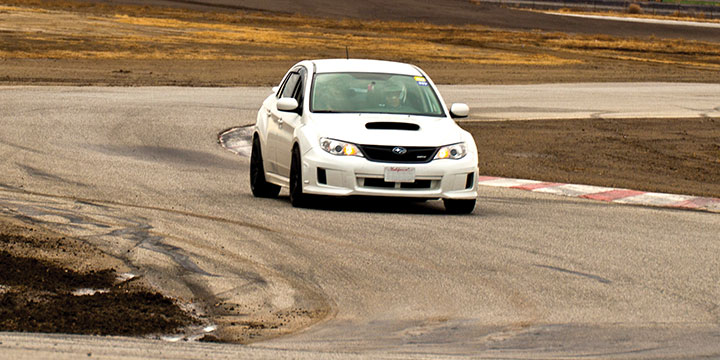 Get Schooled
For adrenaline junkies looking to take their skills to the next level, HPDE is a natural, giving participants seat time and a chance to learn how to approach a course. Although HPDE organizations at tracks across the country take different approaches, drivers are generally paired with instructors, with knowledge conveyed via a combination of classroom sessions and on-track driving. Unless you're lucky enough to have a pro in the family, there aren't many better ways to learn the sport than the one-on-one instruction offered by HPDE.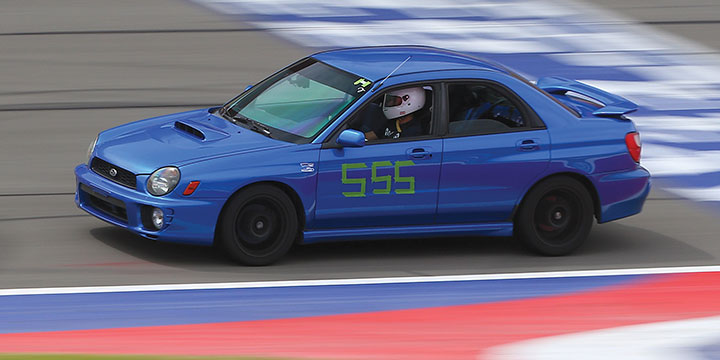 Getting Real
Advancing through the ranks is about more than being the fastest driver. Ultimately, speed should be a byproduct of weekends spent learning car control and eliminating bad habits. And remember: A driver who shows up with 800 hp can easily be overtaken by a 165-hp Impreza RS that corners well and has tight lines.
"Take it slow – it's not a competition, and no one will be impressed by speed," says Matt Bradley, an up-and-coming HPDE driver who races his 2002 Subaru WRX. "What your instructors and classmates will be impressed by is smooth driving, consistent control, situational awareness and showing courtesy on the track." Bradley has recently been promoted to the more advanced HPDE3 group. Preparation, he says, is key to a successful track day. Make sure to carefully study rules, monitor vehicle fluids and have a maintenance checklist. And remember to bring plenty of sunblock, water and energizing snacks. A fatigued driver is dangerous to himself and others.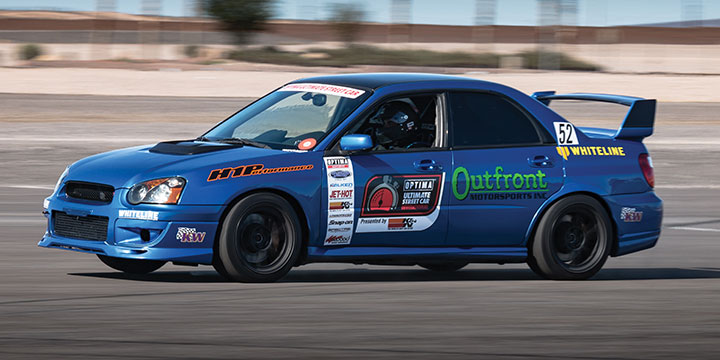 Making It
"Always learn the proper driving fundamentals and racing lines first, then build speed."
— Thomas Smith
For those with the motivation and talent, going pro is possible. Thomas Smith is a well-known driver in the Subaru community who started out in HPDE and advanced to time trials, time attack and autocross. "Keep an open mind to learn new techniques," says the pro. "Have patience with yourself and others around you. Remember that your and others' safety should be your No. 1 priority. Always learn the proper driving fundamentals and racing lines first, then build speed."
The ultimate lesson? Whether you plan to go all the way or just enjoy learning the art of high-performance driving as an incredible weekend hobby, racing dreams really can come true.