The Baja Challenge car routinely endures the abuse of the trail and pilots of varying skill sets. That's why the rear-engined, purpose-built buggies are designed to be easy to work on and just as easy to source parts.
Wide Open Baja employs an EJ25 SUBARU BOXER® engine across the entire fleet. This 2.5-liter 4-cylinder unit is reliable, dependable and has been used in everything from the Forester to the Legacy and Outback. It even powered the namesake Baja truck/utility vehicle. Wide Open has breathed on these engines, but only minimally. The key here is long-term usability over short-run performance.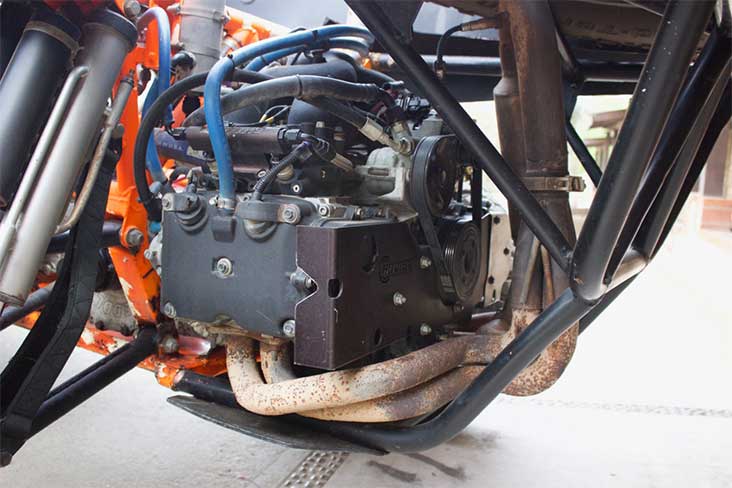 The engine is also tuned for a power-in/power-out throttle response, like that of a sport bike. Power is sent through a 4-speed manual transmission to the rear wheels. But unlike the synchromesh manual in the WRX or BRZ, this gearbox features straight-cut gears, meaning you have to do the rev matching. You also can't slap it 1-to-2 or 3-to-4. A gear change is an exercise in patience and is almost a two-phase shift. Once you get used to it, you can make these shifts rather easily, but gloves are recommended as the constant vibrations will wear on your focus.
Spend a week in a Baja Challenge buggy, and once you come home, you'll be numb to the trials of a daily commute.