Make the jump from fan to driver in one of the world's most thrilling sports.
We've all been there, standing beside a road course or a drag strip, watching novice competitors and thinking "Jeez, if they can do that, why can't I?"
Rallying, in particular, lends itself to spectator fantasies because it's just so accessible. The cars look like what you drove to the event. Even the stages are often on public roadways.
So what's stopping you from participating?
Not as much as you might think.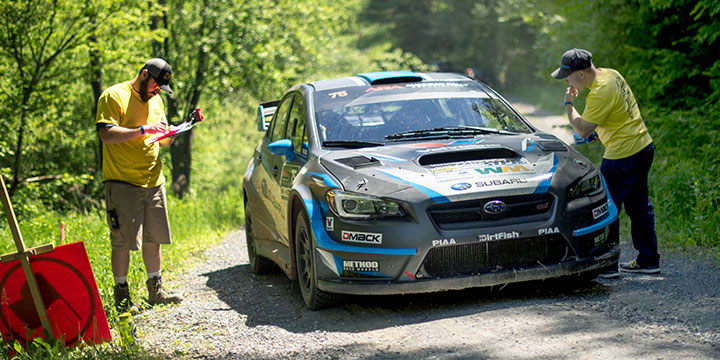 "SCCA Rallycross is a great starting point."
— Chris Cyr, vice president of ARA
First Steps
For a lot of aspiring rally drivers, Sports Car Club of America (SCCA) RallyCross is an ideal place to begin. Although different from an American Rally Association (ARA) stage rally, it still gives you an opportunity to compete against the clock, and in the car that you use as a daily driver. "SCCA RallyCross is a great starting point for a lot of people," says Chris Cyr, vice president of ARA. "It's fun, and it's a cool community. It's a real feeder for sanctioned stage rallies." That being said, it can only take you so far.
To understand what rallying is really about, Cyr recommends volunteering at a sanctioned stage rally. "The drivers and members of the teams end up giving a lot of attention to the volunteers," he says.
Trevor Wert, media manager at DirtFish, the rally and advanced car control school in Snoqualmie, Washington, agrees. "The first step I would suggest is to volunteer with local rally organizers to get a better understanding of how a rally race is actually run," he says.
"There's lots of time for drivers to talk," says Cyr. "You'll go to a rally where somebody like Travis Pastrana has to hang around waiting for his time to leave, and he ends up chatting with the volunteers. Once you get to know people, it's a great community. You'll end up learning about the sport. You can also hear about somebody who might be selling a car cheap, or giving away a set of tires."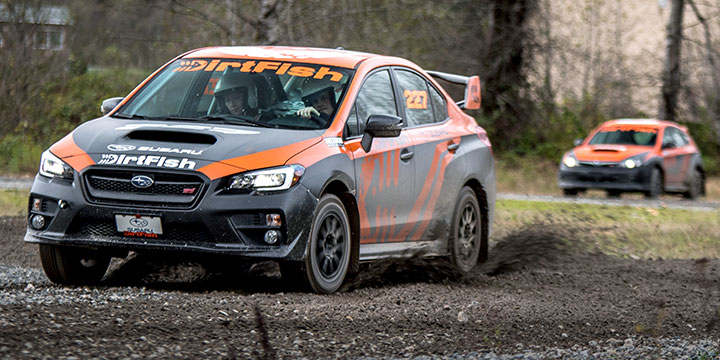 "Rally schools are hugely beneficial."
— Trevor Wert, media manager at DirtFish
School's in Session
"If you just went out and drove a rally stage as fast as you could with the skills you learned in driver's ed., you'd most likely end up in the trees, in a ditch and, in some cases, off the side of a cliff!" says Wert. "Rally schools are hugely beneficial. The instructors teach you the proper techniques to not only be fast, but to also have car empathy, [so you can] avoid breaking your car."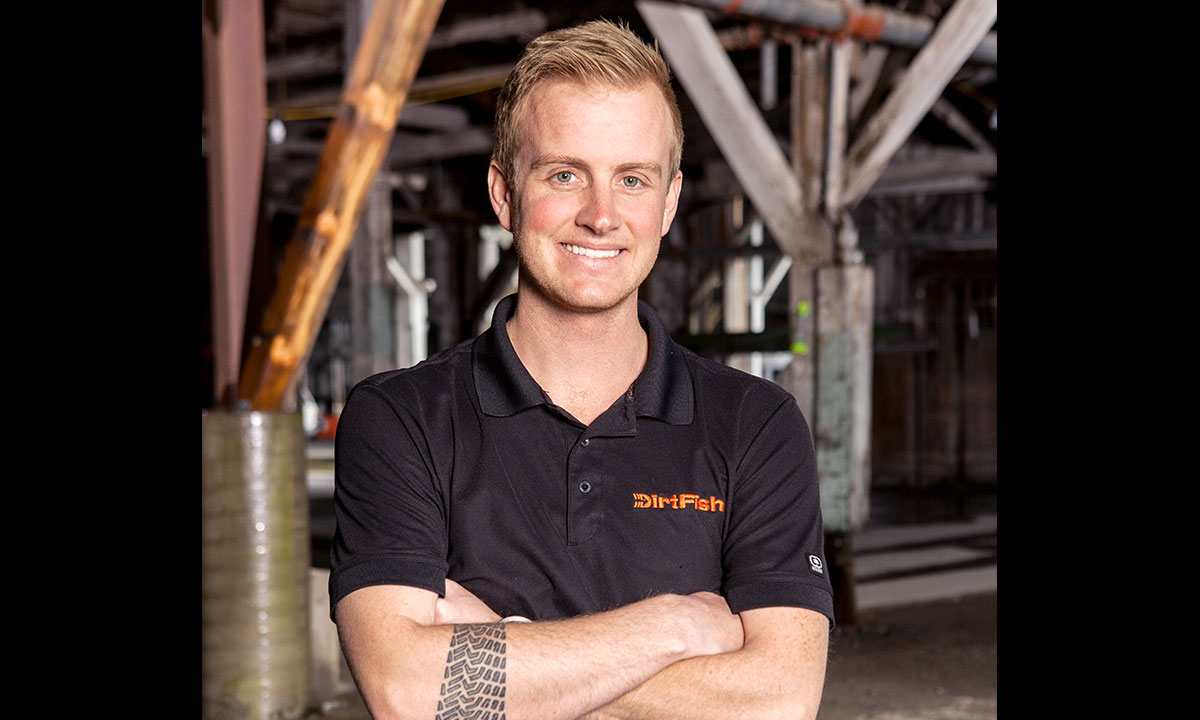 DirtFish on the west coast and Team O'Neil Rally School in New Hampshire on the east coast offer rally classes that range from just a two-hour exercise all the way up to three- and five-day rally courses. They also offer private rally training where you learn skills one-on-one with an instructor. "It's all about managing the weight of the car and moving it to help get you through any corner on any surface," says Wert. "We teach multiple braking techniques – as simple as straight-line braking and trail braking, and as complicated as the Scandinavian Flick. Rally schools are controlled and safe environments for people to come and learn these skills without having to worry about breaking their cars, or breaking the laws on public roads."
Cyr knows the value of instruction, because it's how he got his start. He took a class at Team O'Neil and ended up as a co-driver at the Subaru Mt. Washington Hillclimb in New Hampshire. He then went on to compete in his first stage rally as a driver, in the Susquehannock Trail Performance Rally in Pennsylvania, that state's oldest continuously running motorsports event.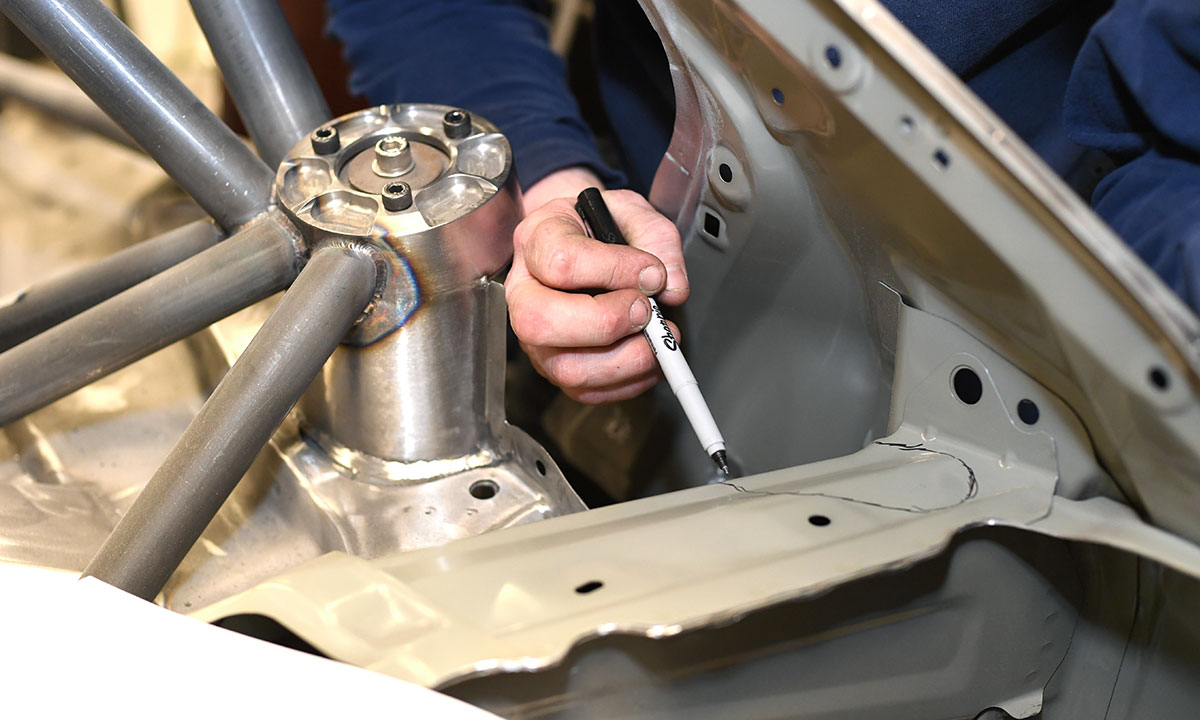 Buckle In
Both Cyr and Wert suggest that the car should be the final consideration. "Since it will be your first car, I would suggest not getting into anything too nice or expensive," says Wert, "because you're most likely going to end up off the road at some point and damage the car."
Cyr particularly cautions against building a car this early in your rallying career. "You'll never get the money out of a new build," he says. "But the end of the season is a great time to shop for a car."
A normally aspirated Subaru Impreza makes for an outstanding first rally car. Cyr suggests referencing the mountain of information about preparing one available online, as well as visiting the ARA's technical forum, where prospective competitors can ask questions about what to look for in a rally car.
What will make or break the car is the roll cage. It's the biggest expense, both in terms of funds and time, in preparing a rally car, so it has to be right. "There's a huge misconception that anybody with a welder can build a roll cage," says Cyr. "Those welds need to pass a safety inspection. Your best bet is to pay someone who has experience."
Depending on which rally you're planning on competing in, you'll need to pass a safety inspection with that sanctioning body. You can find the rules and technical requirements for ARA rallying here.
Stage rallying offers a challenge unlike any other in motorsport. Isn't it about time you moved from the sidelines to the starting line?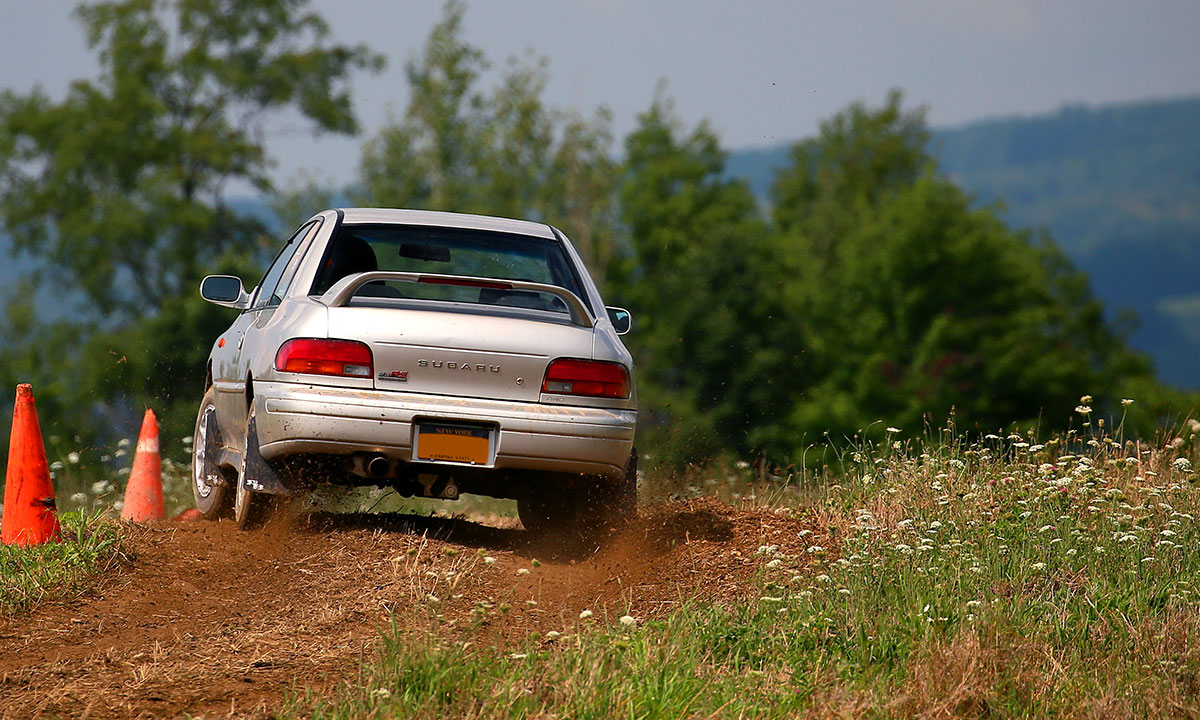 Racing vehicles shown are driven by professionals on closed courses. Do not attempt. All Subaru vehicles sold by Subaru of America are designed and built for normal driving conditions. The Subaru Limited Warranty, as well as the Subaru Added Security program, may exclude damage or failure resulting from modifications or participation in competition or racing events. See the Subaru Warranty and Maintenance booklet for further details.