On April 17, 2019, a little slice of our national parks was on display along Manhattan's East River. At the New York International Auto Show, Tom Doll, Subaru of America president and CEO, took to the stage in a display that surrounded the assembled media with the sights and sounds of America's natural treasures, complete with the smell of live plants and snow gently falling from the rafters. It was the chance to show off the all-new 2020 Subaru Outback and to highlight the connection between the National Park Foundation and Subaru of America.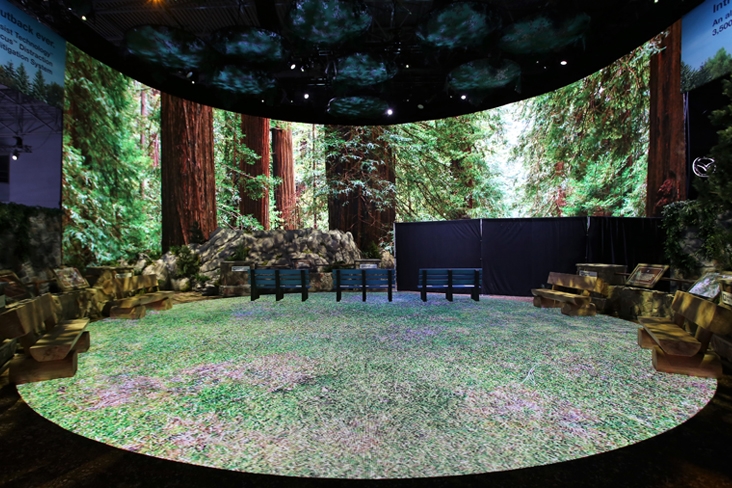 "Through our partnership with the National Park Foundation, we have provided nearly $20 million in support since 2013, funding programs and projects in more than 100 national parks that help protect these treasured places and increase public awareness and engagement across the National Park System," says Doll. "With this incredible exhibit, we continue to honor that partnership by bringing the beauty of our national parks to the auto show. This truly is a one-of-a-kind display that we know resonates with our owners who care so deeply for the environment, and we hope to continue to honor our partnership by bringing awareness of our national parks to those who have not yet had a chance to experience them."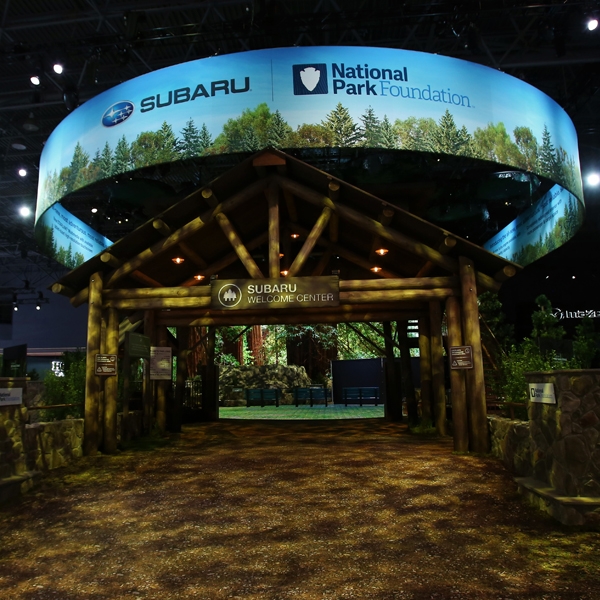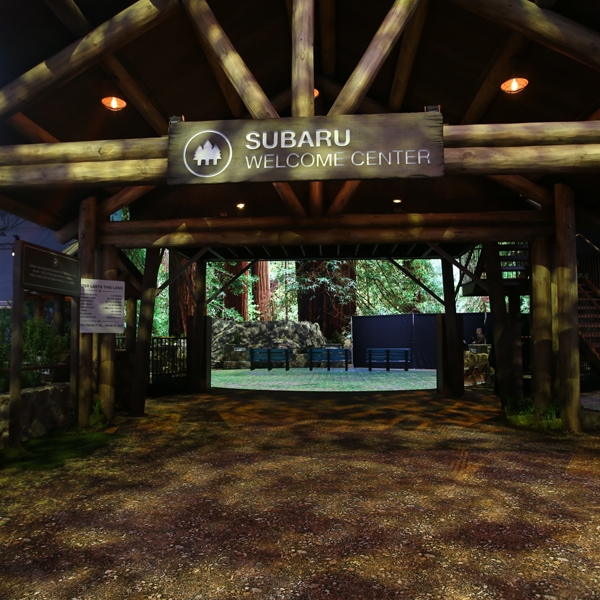 And it was a perfect opportunity to put the all-new Outback in context. Subaru of America showed the Outback in both the top-of-the-line Touring trim, along with the new turbocharged Onyx Edition XT model. To get a feel for what the Onyx Edition XT is all about, we talked to Peter Tenn, Legacy, Outback and Ascent carline manager at Subaru of America.
"The Onyx Edition XT is designed to look a little more rugged, a little more active. It's got the black wheels; it's got the black-out grill; it's got a unique interior, which we call StarTex™. It's a durable urethane interior, so it's a non-animal product. It has a nice feel, is easy to clean (and) is stain-resistant."
The new 2020 Onyx Edition XT builds on the Premium trim and adds the 2.4-liter direct-injection turbocharged SUBARU BOXER® engine – the first turbocharged Outback engine since 2009 – Hands-Free Power Gate and a 180-Degree Front View Monitor.
"We're going to have Dual-Mode X-MODE® available, exclusively for the Onyx Edition XT. We'll also have a full-sized (matching alloy) spare, which a lot of our customers have been asking for," says Tenn. "So, when you go out in the wilderness, you can come back with confidence."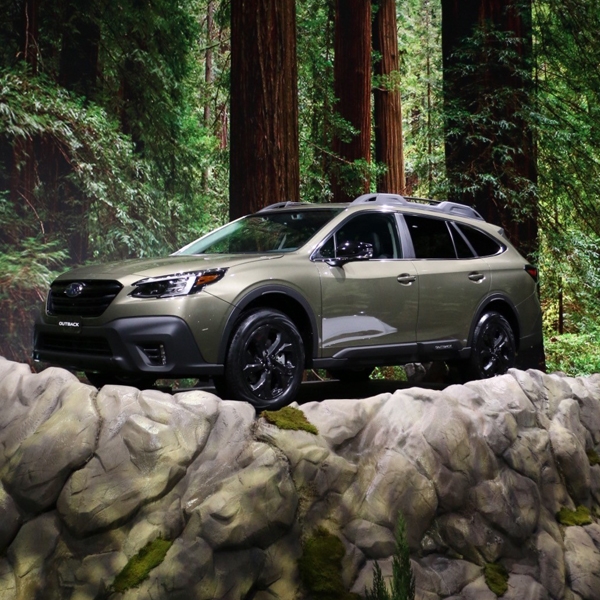 All-New 2020 Subaru Outback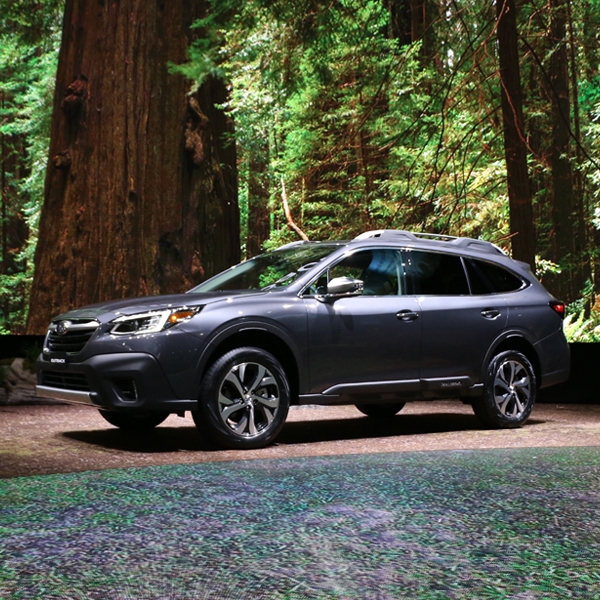 All-New 2020 Subaru Outback Onyx Edition XT
For soft-road enthusiasts, the Outback Onyx Edition XT creates a blank canvas for the kind of adventures that Outback owners have been embarking on for 25 years. "We carried over the very popular swing-in-place roof rack system, so you always have your cross bars on hand when you need them. People really like that," says Tenn. "And we've added a robust tie-down point on all four corners, so you can haul your gear securely."
Like the rest of the trim on the Onyx Edition XT, the roof rails are black. On the Touring trim that Tenn and Doll also showed, the trim is a satin silver. "(The Touring trim) is a different kind of image, different attitude," he says. "Ventilated seats wrapped in new, genuine Nappa leather provide a higher level of comfort and sophistication when you come back from your adventures. It's got everything."
"Everything" includes safety features such as the DriverFocus™ Distraction Mitigation System,1 which uses a dedicated infrared camera and facial recognition technology to identify and greet the driver and adjust the vehicle to that driver. The system also detects signs of driver fatigue or distraction and will gently alert the driver. Entertainment features include a 12-speaker Harman Kardon®2 premium audio system, with Clari-Fi™ compressed audio restoration technology and GreenEdge™ high-efficiency speakers and amplifier.
"And, of course, both (models) feature the large 11.6-inch touchscreen," paired with a physical button for key functions, says Tenn.
The Outback remains a "brother-sister" vehicle with the Legacy sedan that debuted at the Chicago Auto Show earlier in 2019. While other manufacturers are scaling back or even giving up on sedans, Tenn sees the value in providing that type of vehicle alongside the popular SUVs Subaru offers. "Even recent research shows that people who drive sedans really love them and don't want to change body styles. They want sedans for good reason – better driveability, handling and a sleeker look," he says.
For a closer look at the Outback and Legacy, watch for previews in the Spring/Summer issue of Drive, and be sure to visit your Subaru retailer when both go on sale in the fall.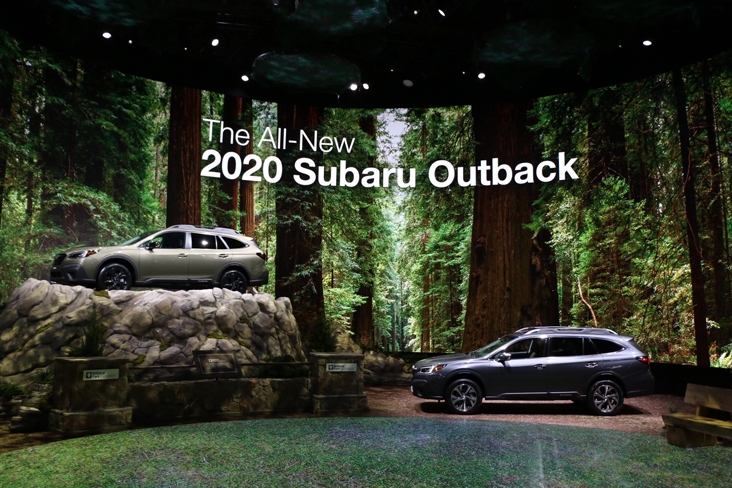 1 DriverFocus is a driver recognition technology designed to alert the driver if their attention to the road wavers or if the driver's face appears to turn away. The driver is always responsible for safe and attentive driving. System effectiveness may be affected by articles of clothing worn on the head or face. See Owner's Manual for complete details on system operation and limitations.
2 Harman Kardon® is a registered trademark of Harman International Industries, Incorporated.