Subaru knew it had a waiting fan base when it introduced the Impreza WRX to America in 2001, but no one could have anticipated the strength and loyalty of WRX enthusiasts 16 years on. In anticipation of the June release of the 2018 WRX, we look at how this world rally-inspired model has evolved from a hot but spartan compact to a refined and even hotter Subaru sedan.
2002: The WRX Arrives
After teasing the media and enthusiasts for several years, Subaru unveiled the 2002 model year Impreza WRX sedan and sport wagon to an eager reception and rave reviews. With its 227 horsepower turbocharged SUBARU BOXER engine and Symmetrical All-Wheel Drive (AWD), this light and agile car was an instant giant killer, eager to take on top sport sedans – especially when the roads turned slick.
Compared to the mainstream Impreza, the WRX had more power, firmer suspension, larger brakes and that iconic hood scoop, helping to push fresh air to the intercooler. It was an instant hit, earning a spot on Car and Driver magazine's Ten Best Cars list right out of the chute.
Two years later, the Impreza WRX received a mild redesign, defined by new headlights, a sculpted hood, larger lower grille and flat front fascia.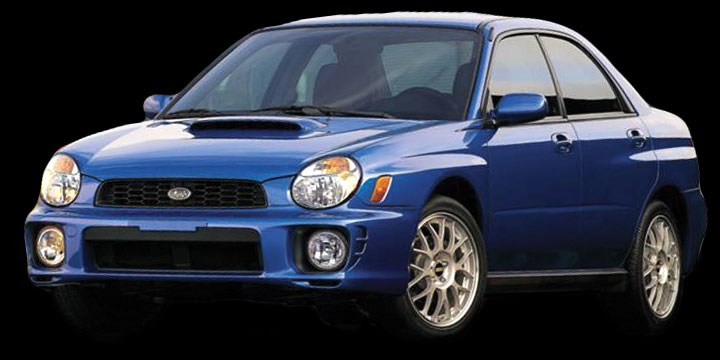 "I chose the bugeye model because of the simplicity of the vehicle. I like the wide body and the taillights. The flare from the front fenders and rear quarters is beautiful beyond words."
2006
Subaru enthusiasts call this redesign the "hawk eye," because of the new headlight design. The '06 Impreza WRX gained wider 17-inch alloy wheels, the Subaru Advanced Frontal Airbag System and, most importantly, a larger and more powerful 2.5 liter engine.
The model line expanded with the WRX TR and the WRX Limited with leather-trimmed upholstery, automatic climate control and an available automatic transmission. Larger 215/45R17 tires on 7.0-inch wide wheels with red-painted brake calipers capped off the redesign.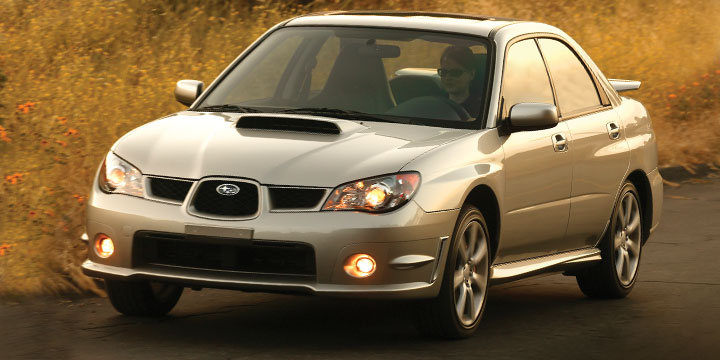 "I participate in rallycross, rally, autocross and track days, and my car keeps up with it all. It's spacious, comfortable, reliable and, most importantly, fun to drive."

2008
Moving to an all-new platform, the 2008 Impreza WRX was larger, featured a more contemporary design and introduced a more popular 5-Door body style. In addition to a more accommodating interior, revised suspension tuning softened the ride, the new Incline Start Assist made hill starts easier and navigation was first offered.
Stricter emissions standards and SAE certified horsepower protocols resulted in a drop in measured power and torque – but the solution was just one model year away.
"My WRX has allowed me to feel safe while pushing boundaries. The interior is sleek, comfortable and simple. I don't know what more I could ask for out of it."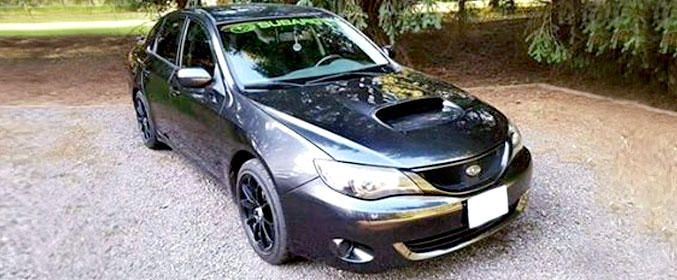 2009
A substantial jump in power and the standard aero body package with underbody spoilers and side ground effects really rang a bell with enthusiasts. A larger "high-boost" turbocharger and the big intercooler from the WRX STI were fitted, and the suspension was upgraded with thicker sway bars, 40 percent stiffer springs, and performance-tuned shocks, resulting in sharper turn-in and more responsive handling.
The interior was rally-inspired, with WRX-specific upholstery featuring embroidered front seatbacks and red stitching. The WRX was now offered exclusively with a manual transmission.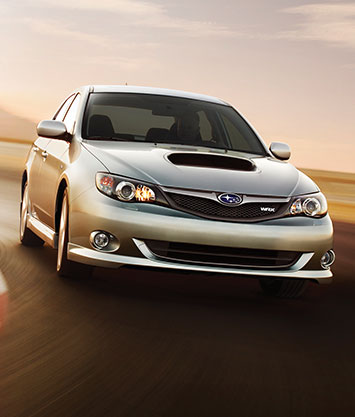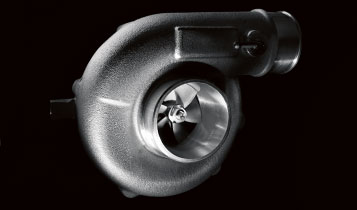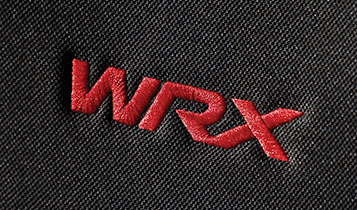 "I love the way it looks – the body is a nice and flowing continuous curve. I can venture off-road and also tow my quad for the best of both worlds."

2011
All the performance hardware was in place, but the 2011 model year gave the WRX some wolf's clothing to go with its wolf's demeanor. The wide-body kit from the WRX STI was now standard, featuring "blister" fenders and a more aggressive aero kit. Wider wheels and tires, meanwhile, gave the handling a sharper edge.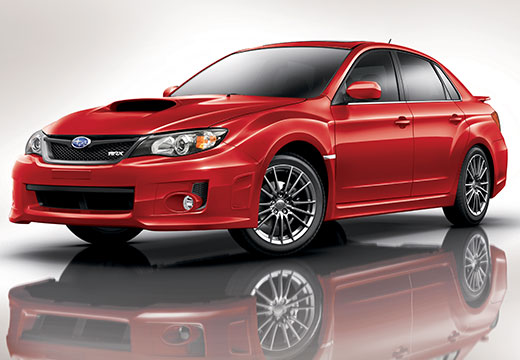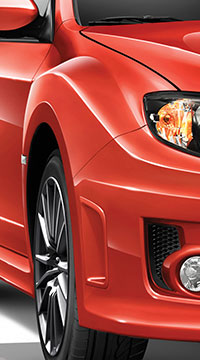 "Hearing the rumble of the boxer engine and feeling the power that's behind it is everything I ever dreamed of. The car makes me happy every time I turn it on."
2015
Now its own unique model, shed of the Impreza name, the WRX gained significant passenger room and more sophisticated styling while adding even more real-world performance.
This sedan-only model was also the highest-performance factory WRX ever. The new FA20 engine featured direct fuel injection, a twin-scroll turbo and chain-driven double overhead camshafts. Unlike models of old, the 2015 WRX produced a wide wave of torque from as low as 2,000 rpm. A new 6-speed manual transmission was standard, and on Limited models a Sport Lineartronic CVT (Continuously Variable Transmission) with SI-DRIVE was available. The increased rigidity coupled with significantly upgraded handling further honed the performance of this WRX. Efficiency was also enhanced, with a 28 mpg EPA highway estimate.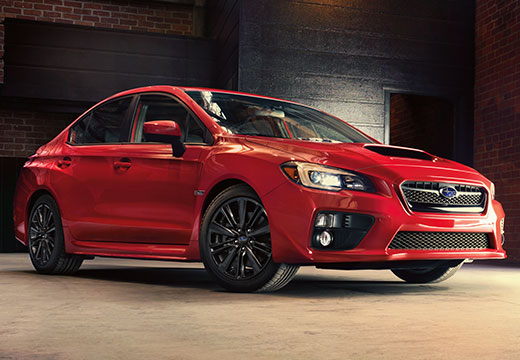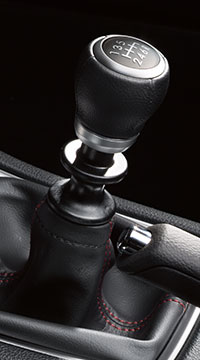 "I love the performance, and it's nice to know I'm inside a top safety pick! The styling is impressive, and I really like this engine."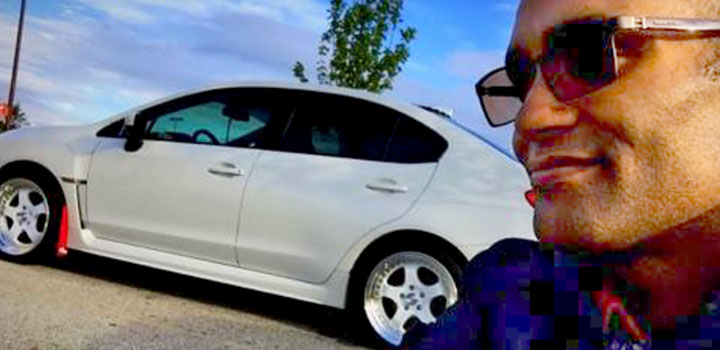 2018
The 2018 model will have even more appeal with newly available features like Recaro® Performance Front Seats and red-painted brake calipers with upgraded pads. Available LED Steering Responsive Headlights will illuminate curves as you turn – great for finding the apex at night.
What a wild ride it's been since 2001. While the WRX has gotten more spacious and refined, it's still true to the original "flat fun" formula of turbocharged Boxer power, Subaru Symmetrical AWD for all driving conditions, and that incomparable feel that makes a WRX, a WRX.