From ratcheting horsepower into the stratosphere to spending months executing a custom paint job, modding your ride has long been a rite of passage for performance enthusiasts. But it can also seem overwhelming to the uninitiated. Where do you start? What do you need to tailor your ride to the look and capability you want?
Performance-minded engineering is a hallmark of Subaru design. This emphasis on delivering an engaging driving experience has not only yielded revered performance models, it has also provided enthusiasts a wealth of personalization options through the Subaru Performance Catalog and model-specific accessories catalogs.
These parts go through the same rigorous certification process as Subaru factory-installed components and carry the coverage of a three-year, 36,000-mile new car warranty or one-year unlimited mileage parts warranty, whichever is applicable. This provides enthusiasts peace of mind, knowing that the hardware has the same high level of quality as original parts while also helping to personalize your ride.
Here, we'll look at three common mods that can up the ante in terms of style and performance, yet are easy enough to be knocked out in a home garage with basic hand tools and a few hours to spare.
STI Leather Shift Knob
Difficulty: Easy
One of the simplest and most affordable ways to give your interior some additional eye candy is to swap out the factory shift knob for a unit from the performance-focused STI division of Subaru.
Featuring high-quality aluminum and leather construction, this shift knob provides great ergonomics and weighing for performance driving, while giving the cabin a sportier look. "This is one of the easiest upgrades you can do," says Scott Adickes, product engineering specialist for Subaru of America. "The factory shift knob is held in place by a threaded screw inside the shift knob housing. This is accessible without removing anything else – simply unfasten this screw and remove the old shift knob, install the new one in its place, tighten it, and you're done."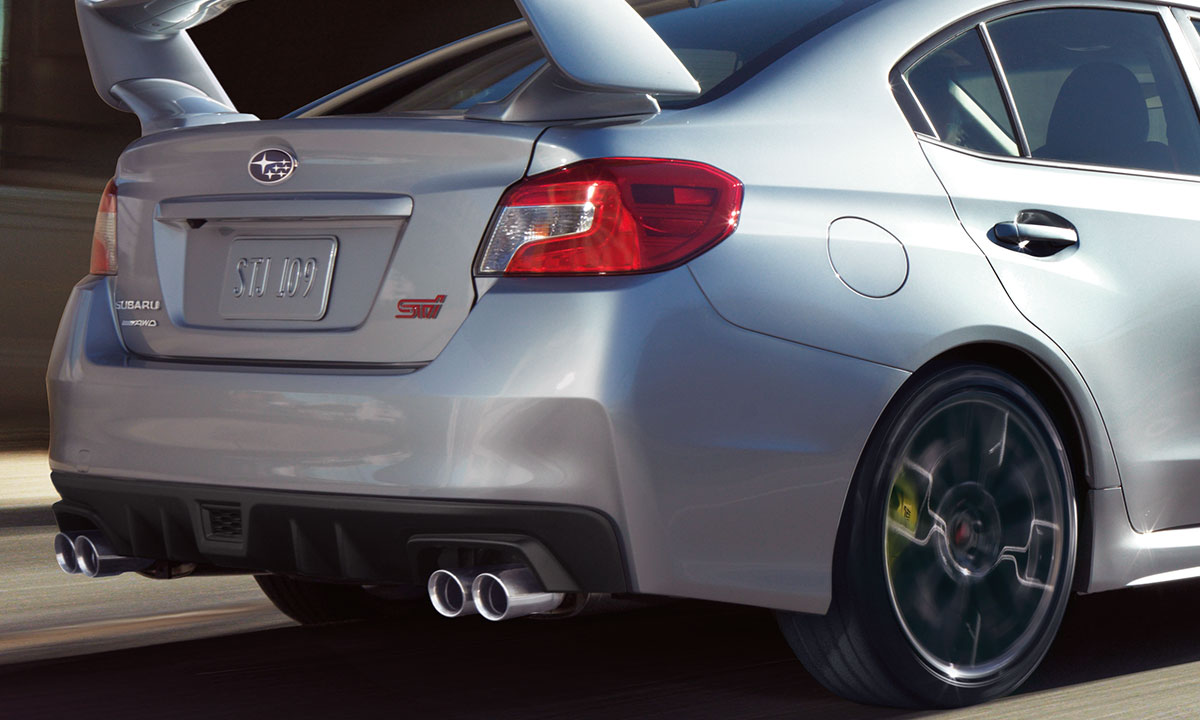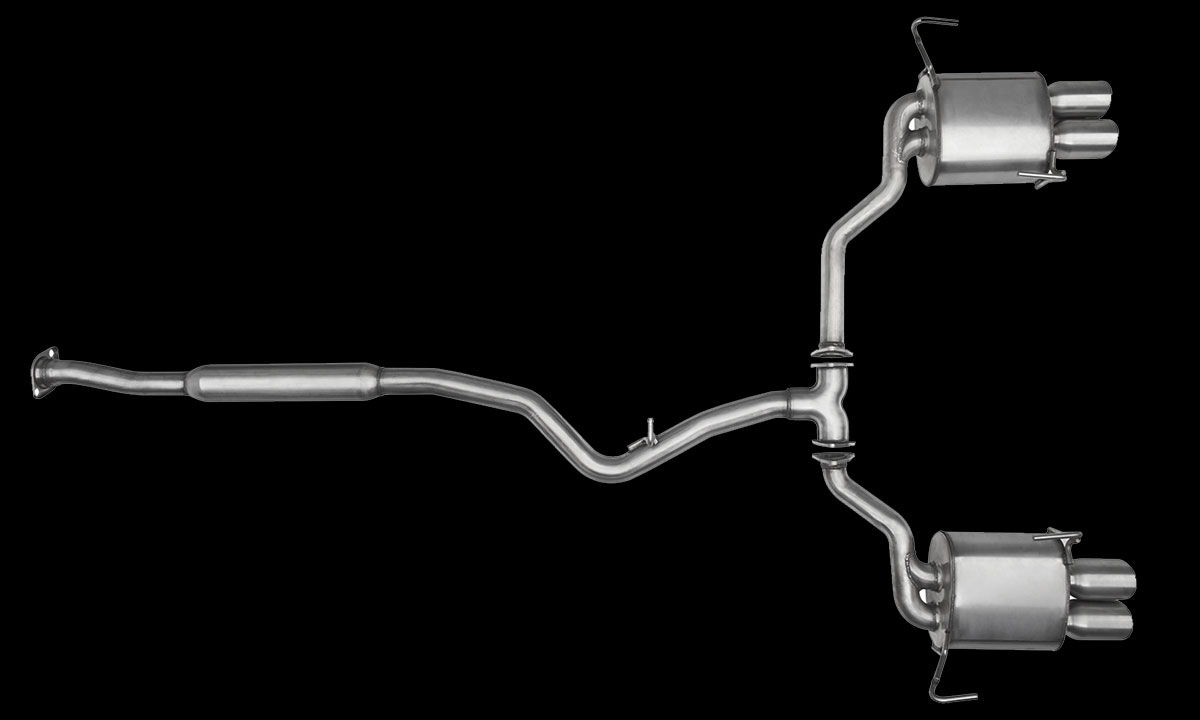 STI Performance Exhaust System
Difficulty: Moderate
Since the advent of performance cars, upgrading the stock exhaust system has been one of the most popular enthusiast mods, and that still holds true today. Swapping out the factory exhaust for a performance-focused system not only raises the aural drama, it can allow the engine to perform more efficiently, potentially delivering improvements to power output and fuel economy.
"This cat-back system is constructed from higher grade stainless steel than the factory exhaust system and features mandrel-bend construction to help reduce flow restrictions," says Charles Fishman, national accessory sales manager for Subaru of America. "It also provides a deeper, more aggressive engine note." Additionally, the STI system lends some visual impact over the stock system, sporting larger muffler tips with the STI logo engraved into them.
It might seem daunting at first, but fitting this system to your ride isn't as tough as it sounds. "It's actually a pretty easy installation," says Adickes. "You'll need a jack and jack stands to give yourself some clearance under the car, but you can disassemble the mufflers from the mid-pipe and the mid-pipe from the catalytic converter, removing each component individually. When installing the new system, you'll simply hang each new component loosely in place in its respective mounting point, install the gaskets and hardware, then go around and straighten the system out while tightening everything to the proper torque spec."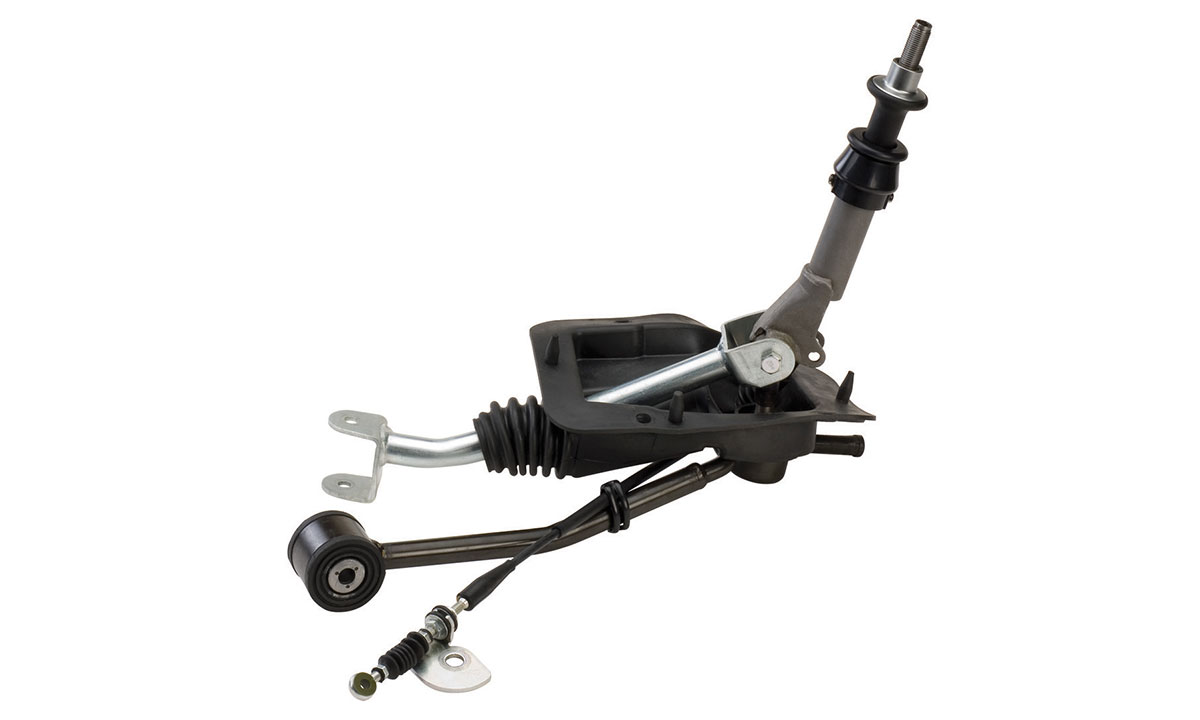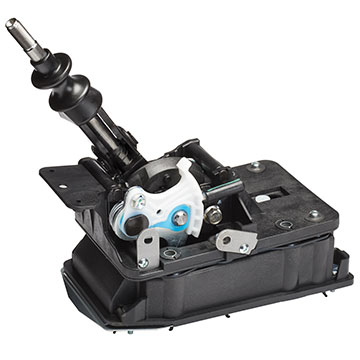 STI Short Throw Shifter (6MT WRX)
Difficulty: More Challenging
Though the transplant will require a few hours of your time, installing a short throw shifter is a job that can still be performed with a basic set of tools, a jack and jack stands in a home garage. The benefits of the mod are well worth the effort for enthusiasts who like to row their own gears.
"This short throw unit reduces the amount of shifter travel required to move from one gear to the next, and by doing so, the driver can switch between gears faster," says Fishman. "The short throw shifter will also feel crisper and more precise in use while providing more feedback in hand than the stock shifter."
Plus, it's one of the few modifications that has nearly universal appeal, no matter what kind of performance driving you're engaged in. "It's important to strategize your mods based on the performance goals you have," says Adickes. "A short throw shifter is a great mod to consider because the benefit applies to almost any kind of performance driving, be it autocrossing, drag racing, track days or just cruising on the street."
While the instructions included with the shifter provide a step-by-step guide, the general process involves removing some elements of the center console so you can access the shifter linkage and unbolt it from the mounting hardware.
From there, you have to get the car up in the air, either via lift or with a jack and jack stands. Then you'll need to remove the exhaust's mid-pipe to provide access to the bottom end of the shift linkage where it connects to the transmission, and disconnect the two shift cables from the transmission. This allows you to remove the stock shifter from the car. After that, it's just a matter of reversing the removal process to install the new short throw unit.
Fishman points out that 2015+ WRX owners looking to tackle all three of these upgrades simultaneously — while scoring some sweet lightweight alloys in the process — can opt for the WRX Sport Package, which includes the aforementioned STI shift knob, short throw shifter and STI exhaust system as well as STI 15-spoke black alloy wheels. "This package also offers a discount to the customer versus purchasing these components individually," he says.
With a few successful mods under your belt, you may be ready to take it to the next level. And, as all enthusiasts know, if you're willing to put in the time and resources, the sky's the limit on just how unique a vehicle you can create.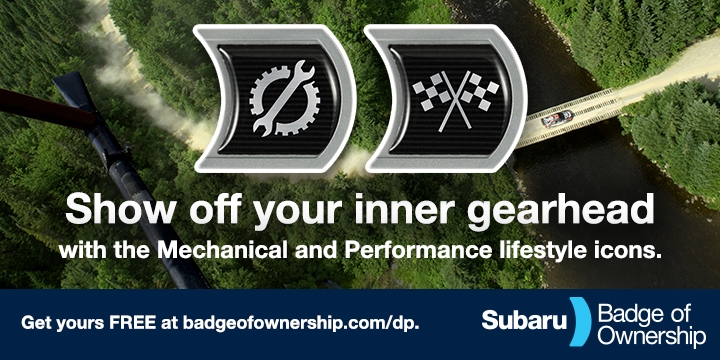 Visit your local retailer to learn more about the WRX Sport Package or click here.
Be sure to read, understand and follow all directions supplied with your performance parts, and wear appropriate safety equipment, including safety glasses. All Subaru vehicles sold by Subaru of America are designed and built for normal driving conditions. The Subaru Limited Warranty, as well as the Subaru Added Security program, may exclude damage or failure resulting from modifications or participation in competition or racing events. Performance Parts' one-year unlimited mileage warranty covers measures needed to correct defects in material or workmanship which occur under normal use in any covered Genuine SUBARU Performance Part. See the Subaru Warranty and Maintenance booklet for further details.