If you want to show you really care with a gift, it's hard to beat making one yourself. Few store-bought items can offer the personalized touch of a present you've taken the time and effort to make. From candles to pet toys, the potential for DIY gifts is limitless. To help get your creative wheels spinning, we asked three savvy DIY bloggers to share their favorite giftable projects. The goal? To find gifts that not only express your sentiments, but which giftees will also love to use. These presents look impressive, but they're quick to make and easy enough for even the most inexperienced crafter to pull off. Just remember the number one rule of DIY gifting – have fun! Your sense of joy and creativity will be sure to shine through.
Coconut Curry Soup Mix in a Jar
DIYer: Cassie Johnston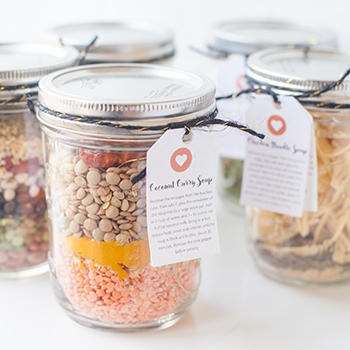 Coconut Curry Soup Mix in a Jar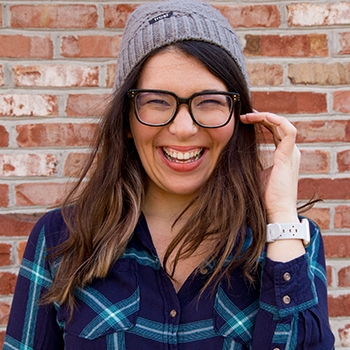 Cassie Johnston
On a cold winter night, the recipient of this soup mix will think of you warmly when a hot bowl is ready in minutes. Even the least practiced home cook can follow the directions tied to the jar. Just add water and coconut milk and heat in a stock pot. And on your end, there couldn't be an easier gift to make and give. "These are affordable to make, delicious, thoughtful, and, my favorite part – consumable," says Johnston. "Plus, you can make enough of these for everyone on your list in less than an hour!"
If you want to vary the flavors, Johnston has recipes for more jarred soup mixes on her blog, Wholefully, ranging from split pea to spicy black bean.
Lavender Lemon Sugar Scrub
DIYer: Debbie Chapman
Lavender Lemon Sugar Scrub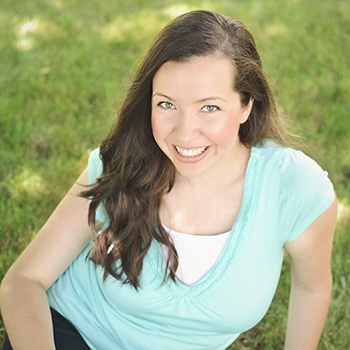 Debbie Chapman
This luxurious treat also makes for a colorful gift – and a welcome respite for your recipient after the stress of the holiday season. "This sugar scrub smells heavenly and leaves your skin feeling silky smooth," Chapman says. "In less than 10 minutes you can make a homemade gift people will really enjoy."
With its basic ingredients, this scrub is great for people with sensitive skin. Chapman says your batch should last two to three weeks in an airtight container. The recipe makes 1½ cups, so multiply as needed depending on how many people you're gifting.
Chapman is also the author of the 2018 book Low-Mess Crafts for Kids: 72 Projects to Create Your Own Magical Worlds, available on Amazon.
Knit Monster Plushie
DIYer: Alex Reynoso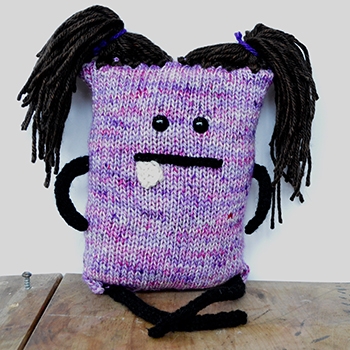 Knit Monster Plushie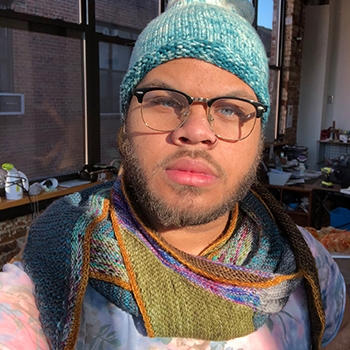 Alex Reynoso
If you have even basic knitting skills, this adorable plush monster is an easy project to take on – and it's sure to please the little ones in your life. The secret is that it only involves a little actual knitting. "By knitting or crocheting a dense rectangle you can bring to life a cute monster for play or decoration," Reynoso says.
The best part about this craft is that it's easy to customize based on your recipient's favorite colors and your monster vision, says Reynoso. Don't forget: You'll need to come up with a cute (or scary!) monster name.