You love camping, you've been on more road trips than you can remember and you've made your way through foreign lands carrying everything you need on your back. If you're ready to take that sense of adventure to the next level and combine those experiences into a new hobby, it's time to check out the Aussie-born tradition of overlanding. Originally used to describe the way ranchers drove livestock over open country, today overlanding refers to the activity of exploring less-traveled locations with the assistance of a capable vehicle.
The ever-evolving pastime has skyrocketed in popularity in recent years, as adventure-seekers look for new ways to take time off from our constantly connected lives. Think of overlanding as a backpacking trip with your vehicle, equipped with all the gear you need for self-sufficiency, to get you off the grid. It's more about the journey than the destination, and that journey often involves multiple types of road surfaces – if you can call some of them roads. It's also a perfect activity for you and the fifth-generation Subaru Outback.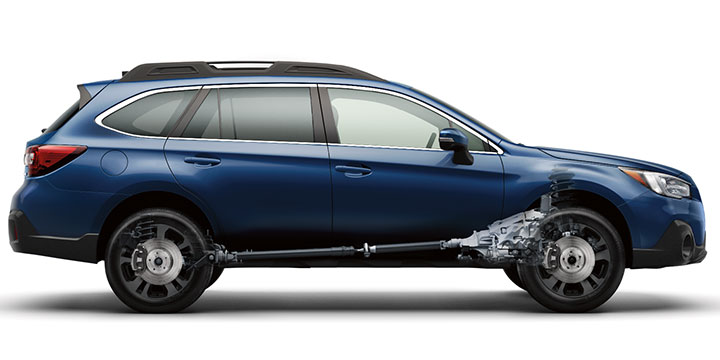 With Subaru Symmetrical All-Wheel Drive, sophisticated traction and stability-control systems, and elevated ride height, the Outback is a more-than-capable machine for navigating that place where the pavement ends and the real trip begins. Just as your route and adventure are flexible, so is the Outback. And a few mods can allow adventurers to elevate the vehicle's all-terrain capability even further, ensuring a hassle-free and comfortable off-road excursion.
Of course, there are owners who will extensively modify their Outback well beyond what most of us ever will. But if you're using your Outback as your daily driver and are concerned that heavy mods will make it less than comfortable to drive on-road, or you want to be able to reverse those mods when it's time to sell or trade, we have you covered. Read on for a few key modifications that are totally street-worthy and easy to swap out when you're thinking about selling.
Hold On
With power going to all four corners and electronics constantly monitoring wheel spin to make sure that power is sent where it's needed, the Outback can tackle tough terrain out of the box. But bolstering mechanical grip is never a bad idea, and investing in dedicated off-road-focused rubber will help you remain sure-footed and minimize the risk of tire failure.
Available in factory size for 2015-2018 2.5i and 2.5i Premium models (225/65R17), the recently introduced Pirelli Scorpion™ All Terrain Plus is a tire designed to maintain agreeable ride comfort and noise levels on the road as well as perform on trails.
"When you need to head out into the woods, this tire is designed to make sure you get back out."
— Steve Carpino, Senior Design Consultant, Pirelli
If you own a 2.5i Limited or 2.5i Touring with 18-inch wheels, you can still find Pirelli Scorpion All Terrain Plus tires to fit, but the additional sidewall offered with the 17-inch wheels could pay dividends the moment you veer off asphalt. Look no further than your Subaru retailer to help you source a 17-inch wheel.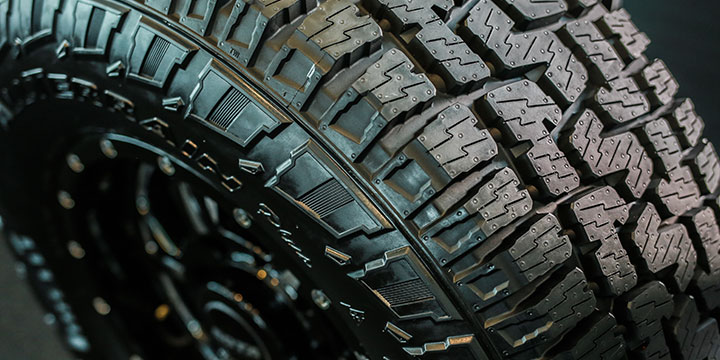 The Scorpion AT Plus tires feature conical stone ejectors that can prevent small rocks from getting embedded in the tread and potentially result in cuts. The tires' aggressive tread pattern can allow them to more easily find a foothold on low-grip terrain, and their enhanced upper sidewalls can potentially provide a degree of protection on rocky surfaces.
Off-road tires are great in the snow, too. Look for tires with the three-peak mountain snowflake (3PMSF) certification, indicating that they're service-rated for severe winter conditions.
Get Protected
When headed out on the trail for an extended amount of time, it's crucial that a vehicle's undercarriage is protected. From the factory, the Outback has 8.7 inches of ground clearance. A skid plate can offer additional protection to the radiator, oil pan and other components that are exposed to rocks, roots and uneven terrain. One popular option for overlanders is the LP Adventure Skid Plate.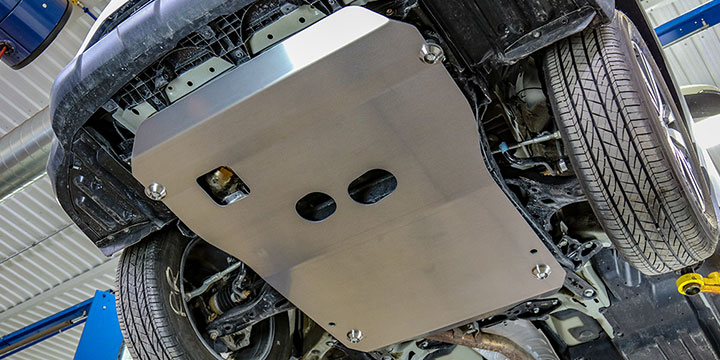 Protecting the oil pan, engine and transmission, these bolt-in skid plates are made of lightweight 3/16-inch aluminum plate. They attach to the subframe using rubber mounts to minimize noise and vibration and are compatible with both the 2.5-liter and 3.6-liter engines offered in 2015-2018 Outback vehicles.
Pack Up
Another important thing to consider when you're prepping for an overland excursion is how you'll haul all your gear. The fifth-generation Outback offers a healthy 73.3 cubic feet of cargo volume with the rear seats folded down, but, in overlanding, it's likely you'll want to store some camping gear and other supplies on the roof.
Those factory rails are ready and waiting for a rack like the Thule Heavy-Duty Roof Cargo Basket, which allows you to maximize the usefulness of wide-open rooftop real estate. Weighing just 29 pounds, the Heavy-Duty Roof Cargo Basket incorporates a custom wind fairing for noise reduction and reduced drag. It's made of weather-resistant, heavy-duty steel and is designed to accommodate luggage, tents and other bulky items. The Heavy-Duty Cargo Roof Basket includes a black stretch net with hooks. Other accessories, such as extensions and covers, are available.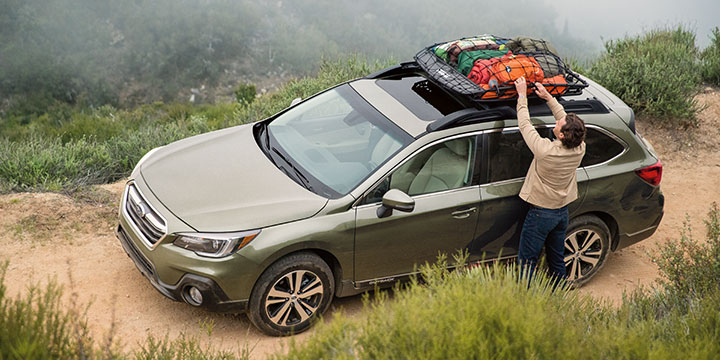 Overlanding is serious business – and serious fun – and we've only scratched the surface of it here. To get a better understanding of the rest of the gear you might want to consider for an overland outing, check out our overlanding checklist online.
After all, it pays not to forget the most important rule of overlanding: ensuring your vehicle is equipped for the tough task at hand so you can get the most out of your adventure.