"I love the mountains and the seasons, and we don't have that in Texas," says Preston Files on why he moved to the Aspen area from Houston back in 2011. "I actually bought my Subaru for the move. I have a big dog, and I hike, bike and run. I needed a car to fit my mountain lifestyle, and Subaru is like the state car of Colorado."
Files had visions of loading up his 2011 Outback with his dog and gear, parking it by the side of a mountain and going off to explore. But he soon became frustrated by how hard it was to get up-to-date information about the local trails.
As a web and graphic designer, he set about creating Aspen Trail Finder, an online resource and app about trail conditions in Aspen and the Roaring Fork Valley.
What sets Aspen Trail Finder apart is that it's community-driven, with users submitting info about the trails they know and travel. This makes for a far more comprehensive database than Files could maintain by himself.
Now in its fourth year, Aspen Trail Finder has more than 120,000 users, and those numbers keep climbing. "It's like a snowball I kicked down the mountain, and now it's growing," says Files. "The more people that use it, the better it gets."
To give back, Files created the ROFO Fund, which awards an annual $3,000 grant to a conservation nonprofit in the Roaring Fork Valley. Each year, Aspen Trail Finder users vote online to choose the recipient.
Files says the simple act of voting inspires deeper engagement. "Our audience is hyper-local and hyper-focused on what makes the Roaring Fork Valley so unique," he says. "The ROFO Fund gets them excited about learning more about what these nonprofits are doing – from trail building, to protecting our rivers, to saving wildlife – and stepping up to help."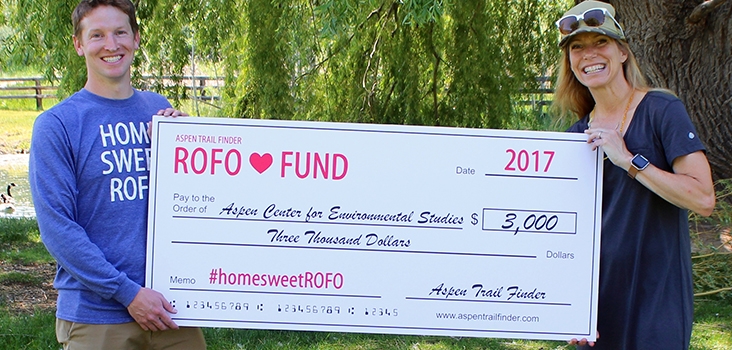 Would your Subaru story make a great Owner Spotlight, or do you know someone whose would? Tell us at subaru.com/dear-subaru and enter Drive magazine in the story title!