In February, I texted my friend Bob an article, "7 Cities That Serve Up The Best Chilis In The U.S. And Where To Try Them." Bob's reply: "Road trip?" Together with our wives, we decided chili would be coupled with other attractions.
To start off on our Great Chili Adventure in June, Bob and his wife, Alice, both retired captains from the U.S. Navy, drove their Subaru Ascent Touring from Tampa, Florida, to our home near Cleveland, Ohio.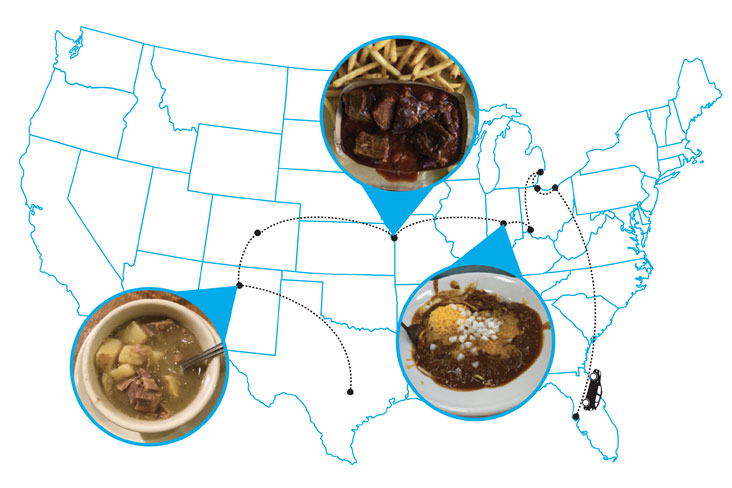 After a stop in Toledo at Tony Packo's®, made famous by Corporal Maxwell Klinger's mention on several episodes from M*A*S*H, we drove to Detroit and toured the Henry Ford Museum. Next day, we visited Motown Museum and ate our first chili at American Coney Island. Then to the greater Cincinnati area for Blue Ash Chili.
Indianapolis was the site for "Not Yet World Famous" Nick's Chili. We also visited the Indianapolis Motor Speedway Museum and celebrated 70th birthdays with friends (and thousands of cicadas).
Next was Kansas City, Kansas, for chili at Woodyard Bar-B-Que with barbecue burnt ends. After lunch, we drove to Colorado Springs, Colorado, for elk chili at Thunder & Buttons.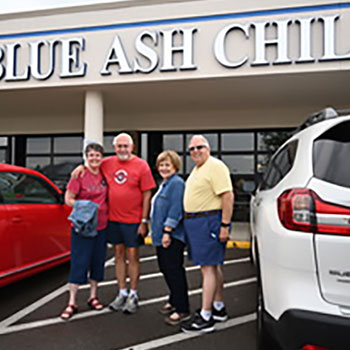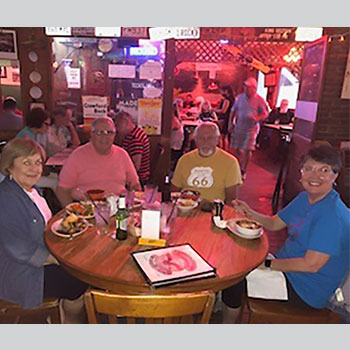 The next stop was New Mexico's famous The Shed restaurant in Santa Fe for pork green chile. Heading south, we stopped at Sparky's for their famous green chile cheeseburgers, followed by White Sands National Park and museum.
Next day it was Texas for our last chili at Austin's Texas Chili Parlor. This "Bowl of Red" won the prize as our favorite. We visited the Alamo in San Antonio and the National Museum of the Pacific War® in Fredericksburg.
All told, we traveled 5,145 miles through 12 states in 15 days! 
– Jim and Jeanne Jannette, retired lieutenant colonels, U.S. Air Force
2021 Forester