"Travel is mostly about dreams," writes Paul Theroux in Smithsonian magazine, reflecting on an epic American road trip. "(It's) dreaming of landscapes or cities, imagining yourself in them, murmuring the bewitching place names, and then finding a way to make the dream come true."
Eager to realize your own travel dreams? We spoke with expert road-trippers and culled the best tips for planning your route, getting your vehicle ready and making the most of your journey, whether for a long spring break or a weekend getaway.
Define your quest – on your own terms
Do you want to see nature? Hit up museums? Stop for regional eats and quirky roadside attractions? Rather than immediately locking yourself into a destination you've been told you must visit, start by thinking more generally about the activities and experiences that excite you. "Have a focus in mind," says Stefanie Payne, author of A Year in the National Parks: The Greatest American Road Trip. Then, turn to friends, family, guidebooks and Google to find the place that will deliver on your desire to, say, see a rare feat of nature. You may end up somewhere you'd never have thought about going, such as California's Anza-Borrego Desert, where a "super bloom" of colorful wildflowers (think a stunningly large number of blossoms, thanks to an unusually wet winter) is forming this spring, Payne says.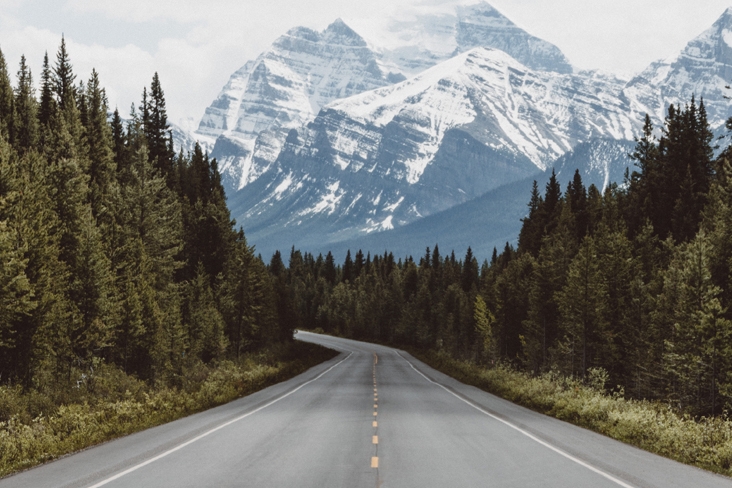 Plan your route
Back in the day, this meant printing MapQuest directions and – way back – studying a Rand McNally atlas. With GPS and mapping apps, navigation is worlds easier. Still, it's wise to think through your route ahead of time. If you're heading somewhere remote with no cell service or don't want to rack up roaming charges, use apps such as Google Maps, HERE WeGo or Maps.me to download the maps you need beforehand. And don't forget to bring a phone charger!
When planning routes, Jamie Jensen, author of Road Trip USA, advocates taking two-lane highways over interstates. "Freeways are faster and more efficient, for sure, but there's something about the older, quieter two-lane roads that makes them more of an adventure," he says. "They're where you can really taste the character of different states, sample regional foods and hear the accents of the people who live there."
If a sign or cute street catches your eye, don't be afraid to take a detour, as long as you're confident you can get back on track. "A road trip requires spontaneity," says Jennifer Campbell, who co-runs the travel blog Just Chasing Rabbits with her husband, Mark. "Some of the most interesting and memorable places will be found off the beaten path."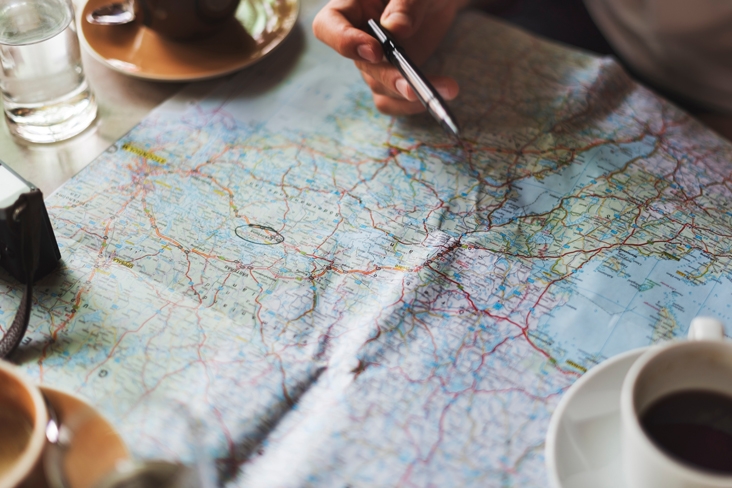 Prep your ride
Before a long-distance journey, take extra care to ensure your vehicle is road ready. "I always try to time my oil changes and other service and maintenance visits so they happen just before I want to hit the road," says Jensen, whose 1984 Subaru GL 4WD wagon served him through 250,000 miles of on- and off-road adventures. Make sure you have enough fuel, oil and radiator coolant, and check that your tires are properly inflated, your lights and wipers are in working order and your spare tire is in good condition. If you haven't already, be sure to join a roadside assistance service.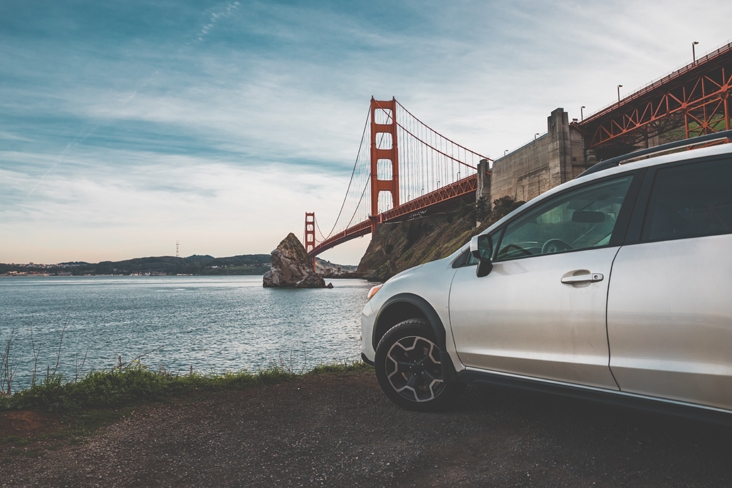 Don't worry, be app-y
A number of apps make for great road-trip companions. GyPSy Guide uses the location service in your phone to trigger guided commentary along scenic drives (no Wi-Fi needed) – it's like having a tour guide in the car with you. Apps such as HotelTonight help with last-minute lodging. When Payne visited 59 national parks over 52 weeks in an Airstream travel trailer, she relied on the AllStays app. "It shows you where you can camp with an RV or trailer, with pets, in the backcountry and where there are gas stations and grocery." She also recommends the website Pets Welcome, which she describes as "a must for people traveling with pets," and the Roadtrippers app, featuring "tons of cool and obscure road trip stops throughout America."