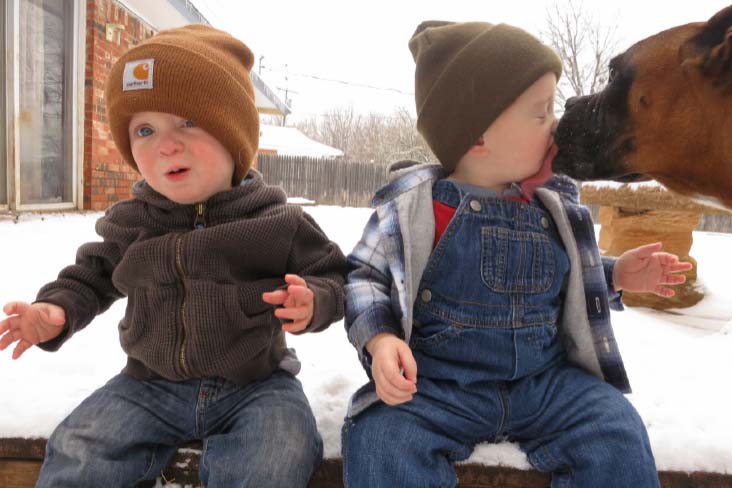 Rando and the Twins
We love winter at our house! We also love animals and the outdoors. It doesn't snow too often in Oklahoma City, but when it does my twins and our dogs can always be found playing outside. Rando, our boxer, enjoys eating snow from any surface, including his boys' faces.
Tessa North
Yukon, Oklahoma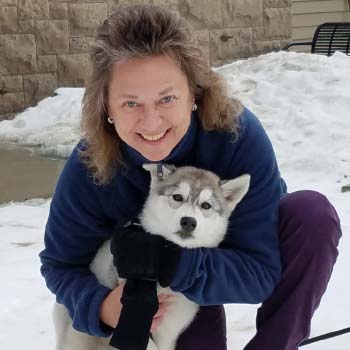 Winter Pup
Just me and my gorgeous pup, Amani, enjoying a winter's day in Buffalo, New York.
Cheryne Standart
Buffalo, New York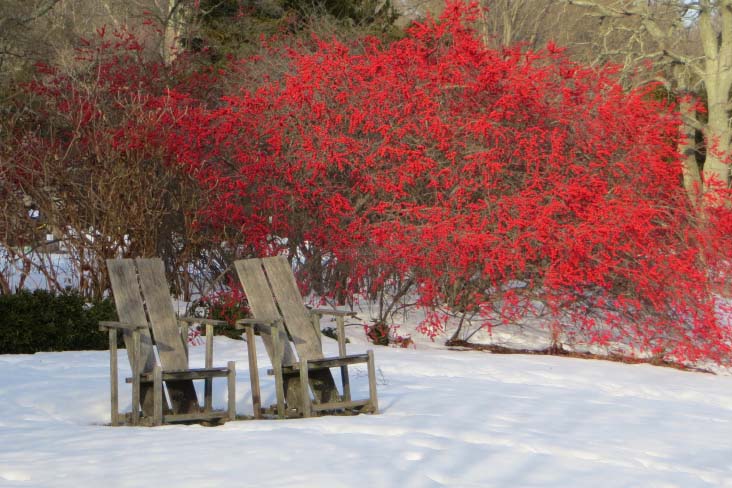 A Hike To Remember
I'm driving my third Outback, and I've loved them all. In winter I often hike in Tyler Arboretum in the Philadelphia suburbs. On this particular day, this scene just struck me as a perfect depiction of winter – crisp, clear, quiet.
Chris Clark
Havertown, Pennsylvania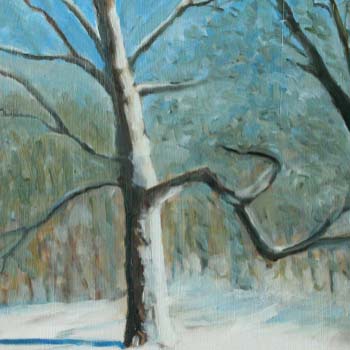 Winter Plein Air
We take our Subaru Impreza on location when I paint en plein air. This past winter I painted this tree in a Maryland state park. It's done in oil on plywood, and I donated it to the park.
Carolyn Jackson
Gaithersburg, Maryland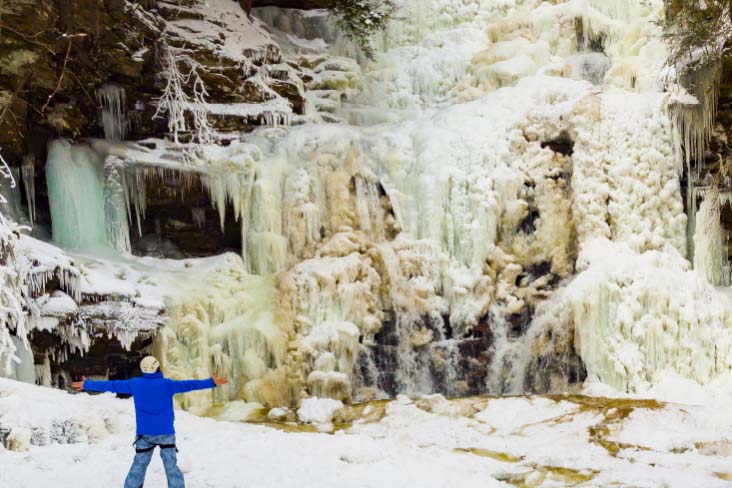 Cascading Ice
After a week of subzero temperatures at Pennsylvania's Ricketts Glen State Park, every waterfall was encased in thick ice, reflecting colors from the minerals in the water and soil. Some were 40 feet tall!
Bruce Goodman
Montclair, New Jersey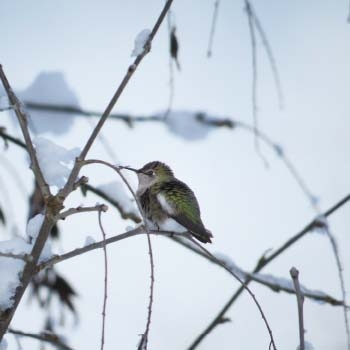 Hummingbirds Heat Up
Living in Sequim, Washington, we generally do not see snow. Well, we ended up with more than 2 feet one day, and the hummingbirds were trying to stay warm.
Donna Goutermont
Sequim, Washington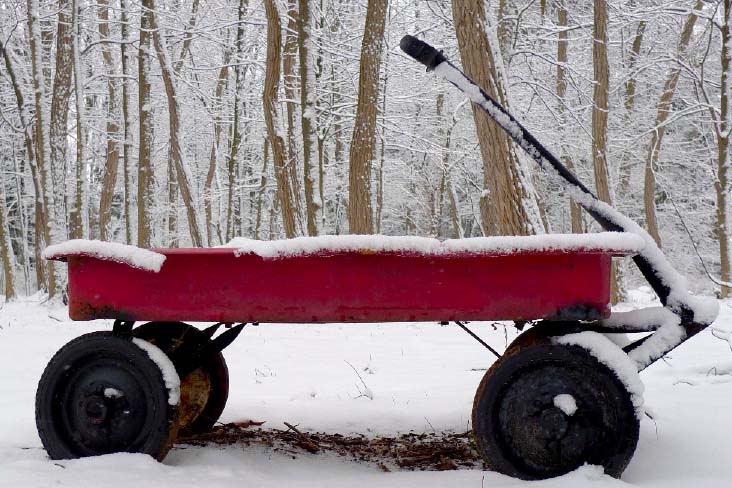 Crouching Photographer, Hidden Wagon
I was driving down the road, and I saw a little wagon in the snow. I stopped the car, got out and snapped a picture. It was nostalgic, and it brought back a lot of memories of my childhood. Lots of fun!
Salvatore Barone
Oakland, New Jersey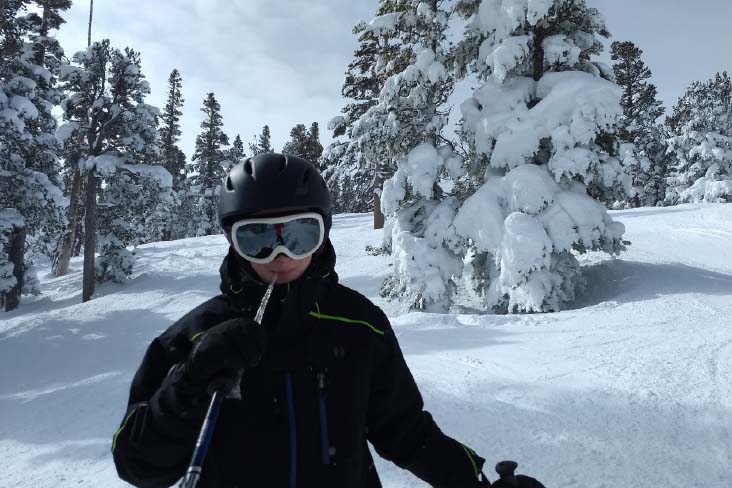 Captain Crunch
It was beautiful on this day! So much snow and sparkling icicles on every tree and house. I remembered how when I was a child I loved to munch on icicles. My son considered it permission to try some.
Aleksandra Gordiyenko
Walnut Creek, California
Micky Likes It
Micky was rescued by Best Friends in Texas after Hurricane Harvey. We love to hike, and we took him with us after a snowstorm. We were not sure how he would react to snow, but this photo captured how much he enjoys it!
Mayda Horstmann
Ancram, New York
NJ Cranberry Bog
I took this photo of a partially frozen cranberry bog on a hike with my winter hiking group in Franklin Parker Preserve. We love to hike the trails of our beautiful Pine Barrens!
Susan Soesbe
Browns Mills, New Jersey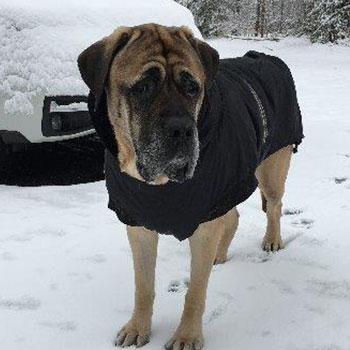 Gustav, the Guard Dog
At 9 1/2 years of age, my Old English mastiff, Gustav CGC, enjoys the snow in his warm coat as he guards his mom's Subaru Forester.
Judy Maggio
Fredericksburg, Virginia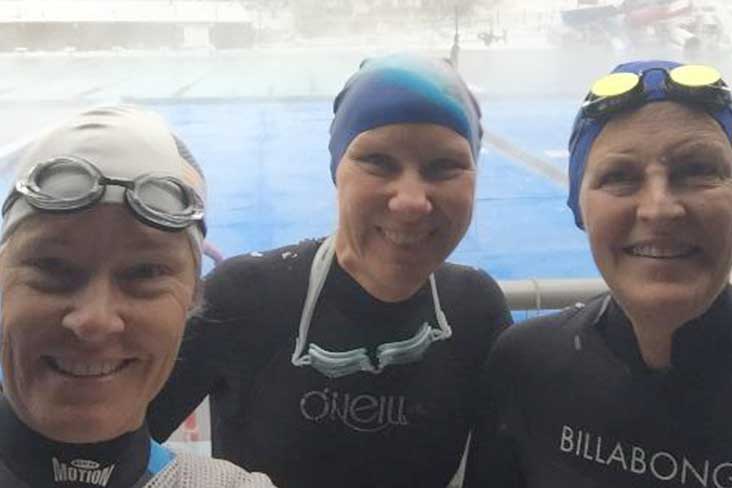 Swim Season
My swim buddies and I go year-round to the Ouray Hot Springs Pool in Ouray, Colorado. When the lap lane temperatures are in the 60s, we suit up. This photo was taken on a wonderful cold and snowy day. Brain freeze – you bet!
Jane Haefner
Ridgway, Colorado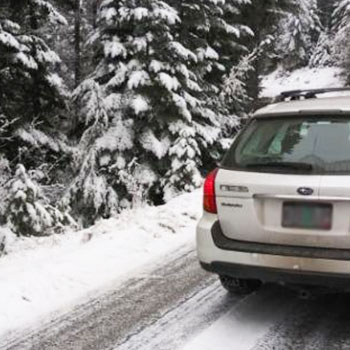 Outback to Crosstrek
This photo is from our last drive through Mount Hood National Forest in our old Outback. We drove that car for 11 years – 176,000 trouble-free miles. We'll miss the Outback! But the new Crosstrek is keeping up nicely.
C. Jones Irish
The Dalles, Oregon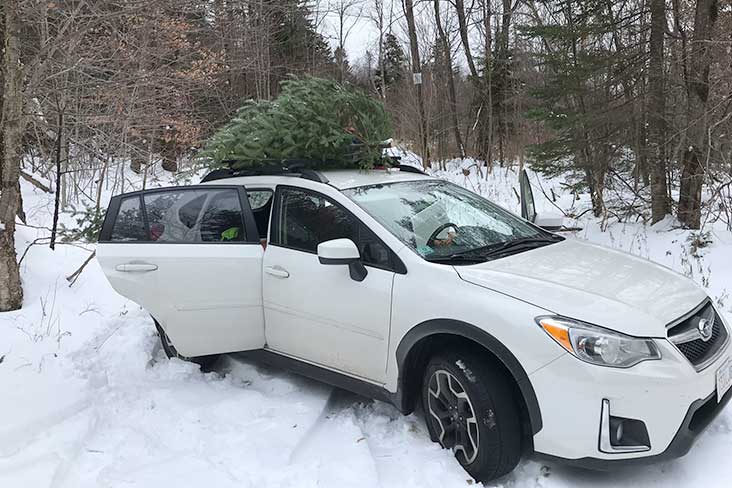 Branching Out
We got our Christmas tree on a back road in western Massachusetts. The Crosstrek makes winter fun!
Melanie Glynn
Sterling, Massachusetts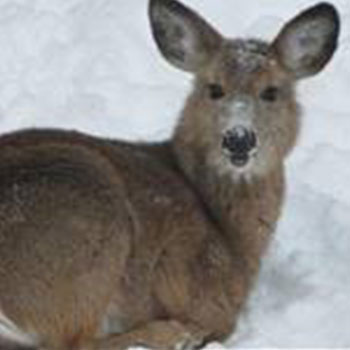 Deer Subaru
My Outback easily gets me into the winter woods, where I enjoy nature's wildlife scene.
Dottie Brown
Deerfield, New York