The first fly-fishing rod Ronald Cuny ever saw was his father's. It was made of bamboo. "In the 1930s and 1940s, that's all they had," says Cuny, 80. "Fiberglass didn't come in until after World War II."
When Cuny received his own fly rod, at age 12, it was composed of that newfangled fiberglass stuff. And while the now-retired Navy chaplain has used – and made – a string of fiberglass and graphite rods since, first impressions are hard to forget. "I've always liked a slower rod, a bamboo action," he says. "So I started picking up bamboo fly rods at second-hand stores, whenever I found one. I'd restore them and put them back to work."
Three years ago, Cuny took his angling passion one step further. Giving a fresh perspective to a vintage instrument, he began building new "old" split bamboo fly rods in his Leavenworth, Kansas, home, ordering bamboo stems from the Tonkin Gulf region of China and crafting jigs from hard maple.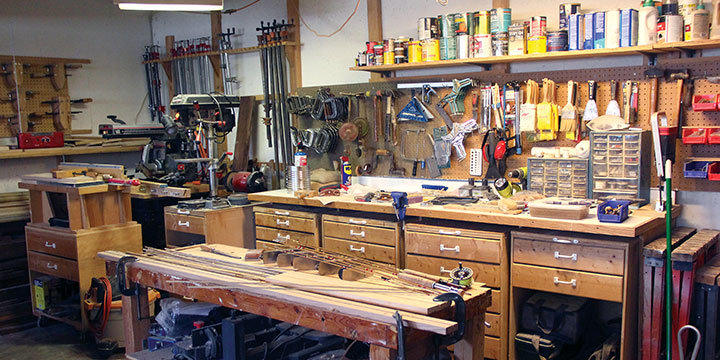 Each fly rod takes three to four months to complete. So far, Cuny has completed nine rods, giving them to friends, his two adult sons and others who share his passion for fly-fishing.
When Cuny isn't placing poles in the kitchen oven to help the glue harden, he and his wife of 54 years, Violet, are often heading out on excursions for fishing and fun, becoming a Subaru family when they purchased a new Legacy Wagon in 2001. "That was to be our retirement vehicle," he says. "We drove it in every single state in the continental U.S., as well as Alaska. When I sold it, it had 365,000 miles on it. The present owner has it over 400,000.
"We bought a Crosstrek in 2013. It has 73,000 miles on it and runs like a top. We've been to fishing holes on the East Coast, West Coast and everywhere in between."
Know someone who would be a great fit for an Owner Spotlight? Tell us at subaru.com/dear-subaru and enter Drive magazine in the story title.