How serious are Samantha and Robert Garlow about their outdoor-oriented, streamlined lifestyle? So serious that if a material possession isn't essential to their pursuit of outdoor adventure in the Pacific Northwest or to daily life in their 204-square-foot tiny house outside Yakima, Washington, it doesn't make the cut. For them, it's all about tools.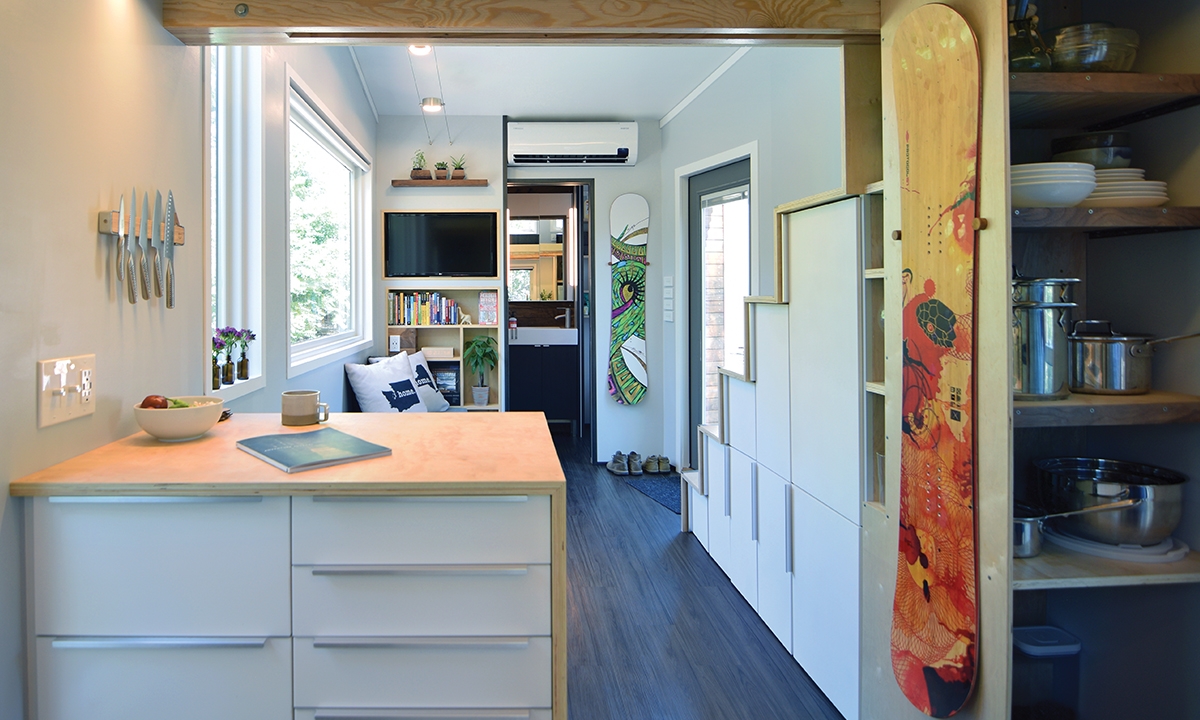 "Our most important tools are our collection of outdoor gear and our two capable Subaru vehicles," says Robert. When they're off to their local mountain pass resort, they pile snowboarding gear on top of Samantha's 2013 WRX, which is outfitted with snow tires. They climb into Robert's 2003 Forester when they need more space and clearance as they head toward trailheads along rough forest roads. Recently, they set off to explore retired fire lookouts with four people and five days' worth of supplies piled into the Forester. "That vehicle is truly a tiny house on wheels," says Robert.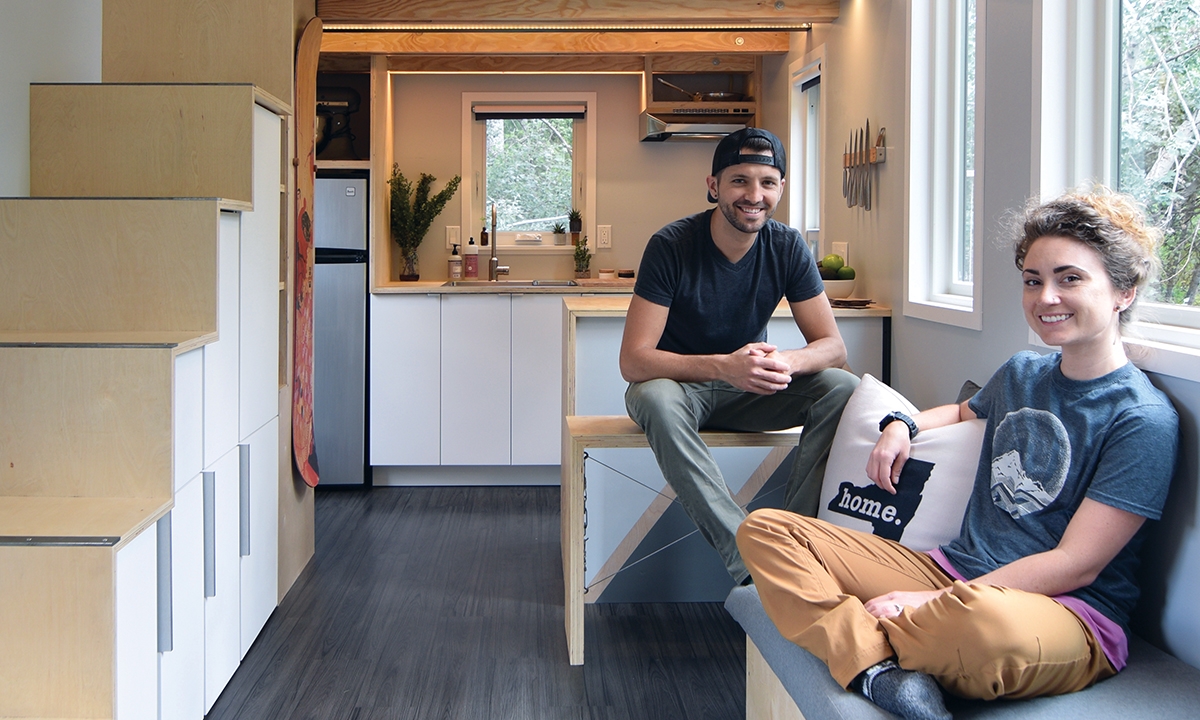 Samantha, a pediatric nurse practitioner, and Robert, an architect, say their simplified way of living in their actual tiny house, which they call SHED, is a dream come true. The name points to both the small nature of the residence and the couple's efforts to shed their superfluous possessions.
"It was designed for us, by us, and it's an efficient package. There's an amazing sense of freedom."
The Garlows are equally elated with their decision to move from Buffalo, New York, to the Pacific Northwest in pursuit of outdoor adventure. While the couple has traveled the world, since relocating they've found more than enough to keep them busy locally, including ascents of several mountain peaks and untold hiking, kayaking and rafting trips.
As much as they love SHED, eventually, they say, they will likely build a more conventional (though still small) house to raise their family, keeping SHED as a backyard studio space, guest house or Airbnb property.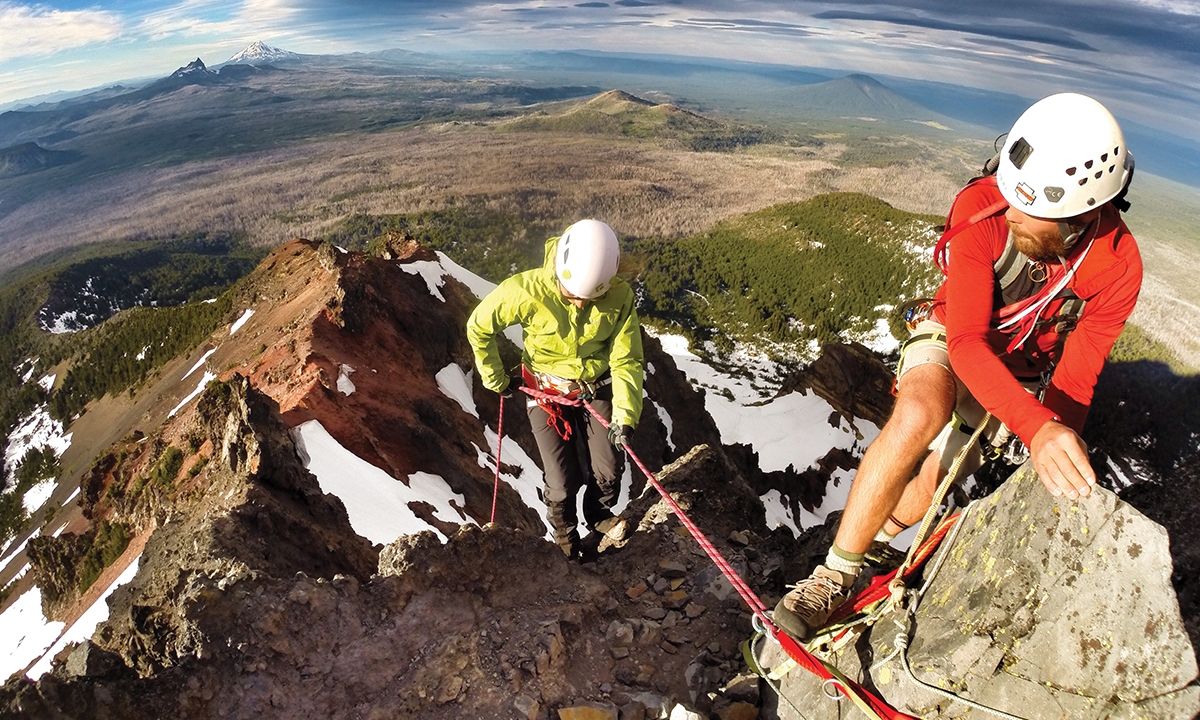 The Garlows climbing Mt. Washington.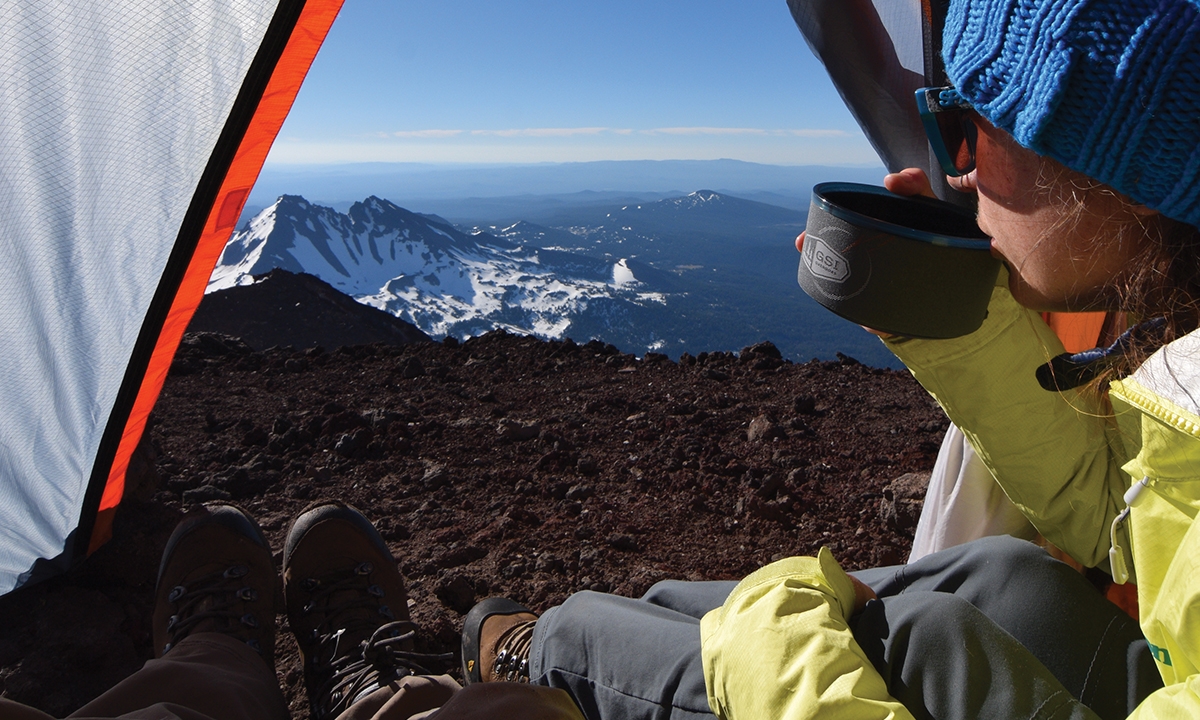 The Garlows enjoy a peaceful moment at South Sister Volcano.
The couple's advice for those who wish to follow such an adventurous track? Just say yes. "When invited along, join," says Robert. "You never know who you will meet, what new skills you'll acquire or what incredible experiences you may have."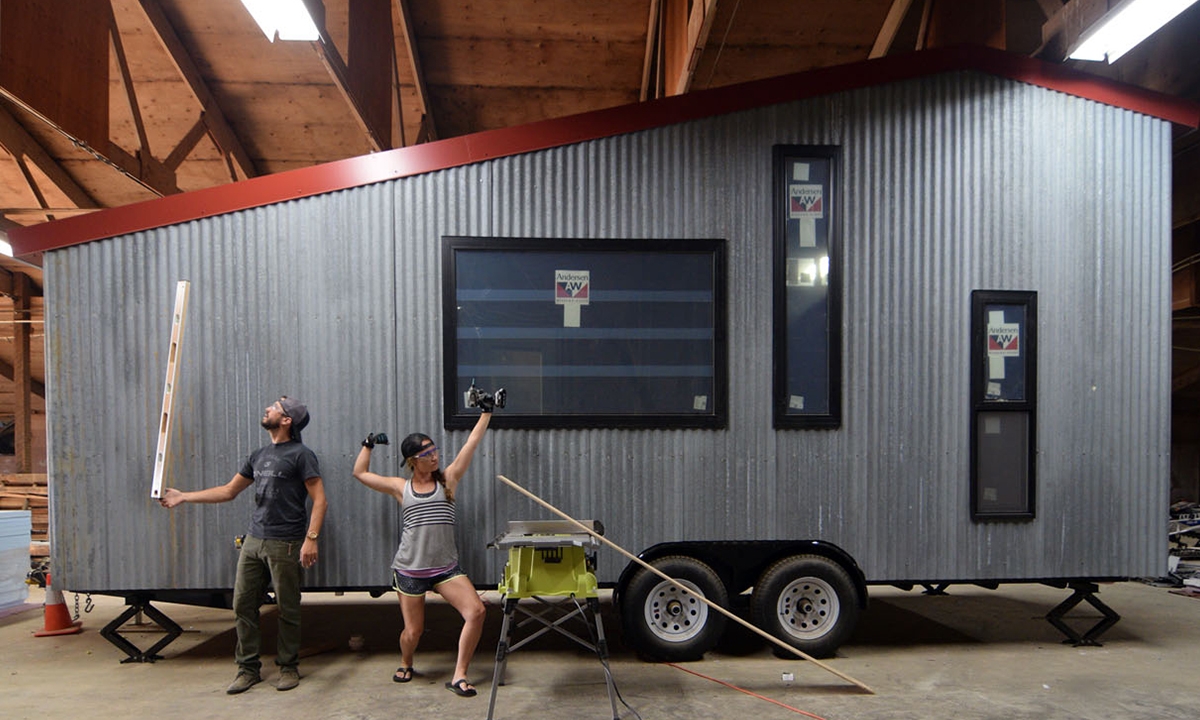 Would your Subaru story make a great Owner Spotlight, or do you know someone whose would? Let us know at subaru.com/dear-subaru and enter Drive magazine in the story title.