It's that feeling you get on a crisp, sun-drenched winter day. The snow is soft under your boots as you look up and see glistening slopes with fellow adventurers meandering down the mountainside under the quiet churn of the chairlift. The comforting aromas of rich hot chocolate, Ozo craft coffee and sweet marshmallow s'mores waft in your direction.
Welcome to Subaru WinterFest, a celebration of winter that blends entertainment and adventure in amazing places. POWDR Adventure Lifestyle Co. and Subaru of America invite you to create memorable experiences and Seize the Snow Days at WinterFest. "Subaru has long taken pride in being a brand to facilitate your passions – including winter sports," says Alan Bethke, senior vice president of marketing, Subaru of America. "We're excited to take WinterFest around the country to connect with those who share our passion for all things winter."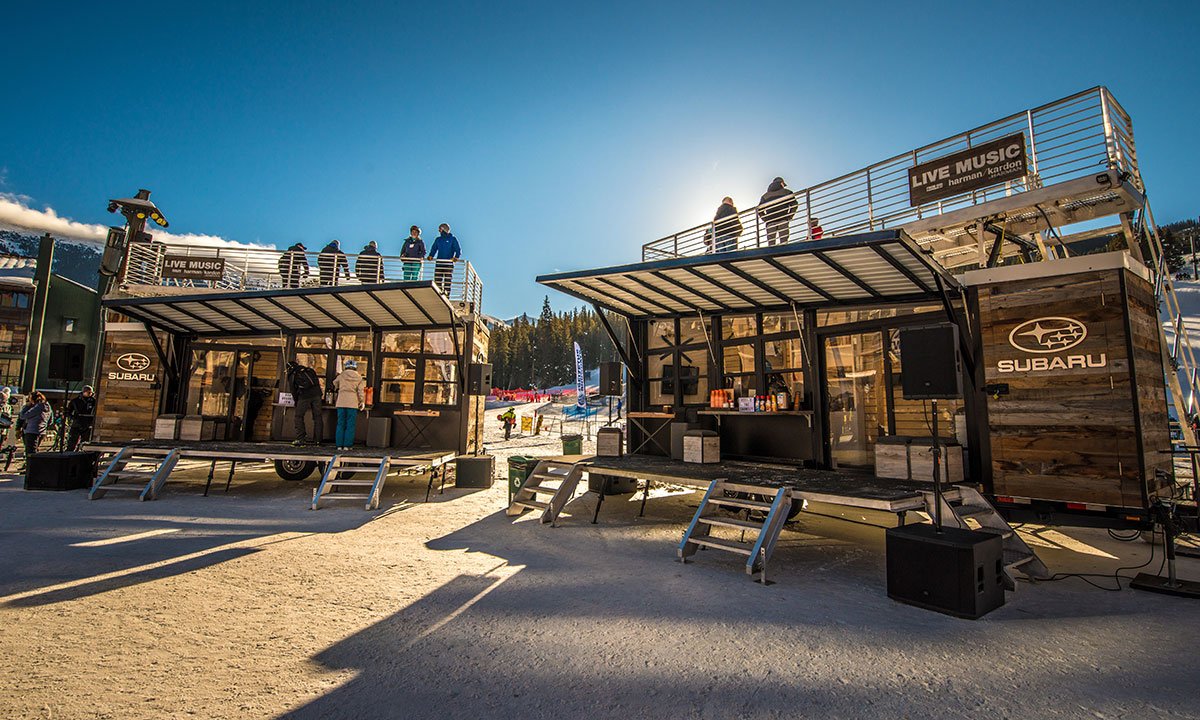 Held at the country's top winter mountain resorts, the WinterFest experience makes an adventurous lifestyle achievable and warms attendees' hearts with an array of enjoyable activities. This past winter audio partner Harman Kardon® sponsored music performed by local DJs as well as live acoustic, indie-rock and bluegrass bands. Winter gear enthusiasts had the chance to learn about and demo the latest equipment from brands such as Nordica®, Lib Tech®, Thule® and Klean Kanteen® – and there were plenty of giveaways to go around. Those who just wanted to relax could warm up inside the WinterFest tiny houses, rest by the multiple fire pits, or take in the views from the tiny house roof deck.
WinterFest also celebrates mountain communities' hometown heroes, resort avalanche rescue dogs. Rescue dogs 'patrol' WinterFest events with their handlers, who deliver outdoor safety tips. And because Subaru is committed to safety and adventure, the company has teamed up with longtime partner National Ski Patrol to create a scholarship fund that sends patrollers and their dogs to Wasatch Backcountry Rescue's avalanche dog training school (see Partner Profile).