Subaru believes that changing the world starts with community: What can we all do to help people, animals and the environment in the areas where we live and work?
To answer – and act on – that question, Subaru of America, Inc., together with Subaru retailers across the country, is following the Subaru Love Promise, a pledge to be a positive force in our respective towns, cities and neighborhoods.
Each month, Subaru celebrates a retailer who embodies the Love Promise ideals. Here we recognize the Retailer of the Year, chosen from the best of the best nationwide. We also highlight two winners of the Customer & Community Commitment Award, given to Subaru retailers who go above and beyond. Subaru of America will give $10,000 to the Retailer of the Year to assist volunteer efforts in 2020 and beyond.
Congratulations to each of the retailers that follow – and a shout-out to all Subaru retailers who donate their time to worthy causes.
2019 Subaru Love Promise Retailer of the Year: Dewey Griffin Subaru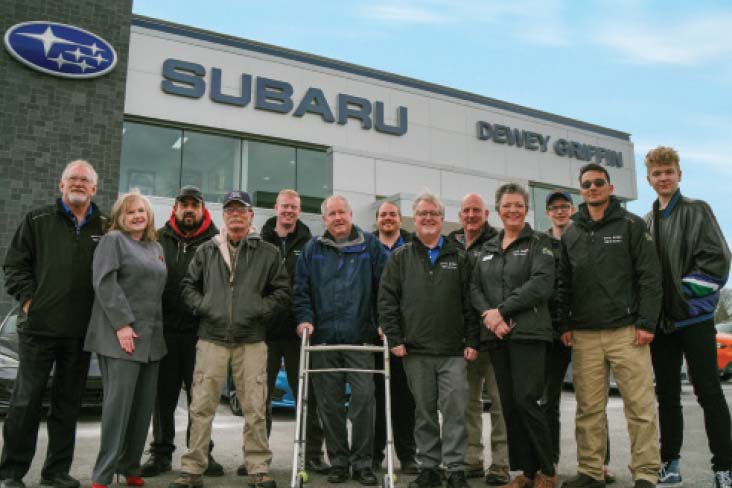 For more than four decades, Dewey Griffin Subaru has been serving the Bellingham, Washington, area as more than an auto retailer. With owner Dick Meyer at the helm, the 2019 Subaru Love Promise Retailer of the Year has excelled when it comes to volunteer work and community contributions.
Together with his son, Allen, who serves as general manager; his granddaughter, McKenzie, who helps with philanthropy; and the entire Dewey Griffin Subaru team, Meyer is able to help more than 35 local charities each year.
And in the last five years, Dewey Griffin Subaru has donated more than $1.2 million to community-building efforts, including the addition of new basketball facilities for the Lummi Nation Boys & Girls Club.
"I donate to people, not causes," Meyer says. "If there's a need and a way that we can help, we do it. We particularly try and help any charity that involves children." He remembers how, as a 12-year-old, the local Boys & Girls Club gave him a place to go after school. Fittingly, Dewey Griffin Subaru has been supporting Boys & Girls Clubs of America for more than 40 years.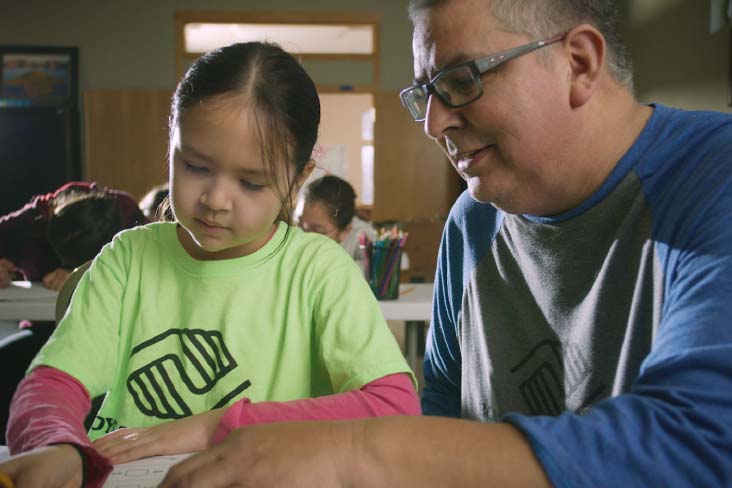 Meyer and team also work with Blue Skies for Children, giving much-needed support to homeless, low-income and foster children and their families.
As a recipient of the 2019 Subaru Love Promise Customer & Community Commitment Award, Dewey Griffin Subaru stands out. "Recently, we put in a new kitchen at a local day care for the children of single parents," Meyer says. "There are 72 kids ages 3 to 7, some with disabilities, and they are there from the early morning to around 6 o'clock at night, eating three meals a day together. It just makes you feel good to be able to help them."
2019 Love Promise Customer & Community Commitment Award: Annapolis Subaru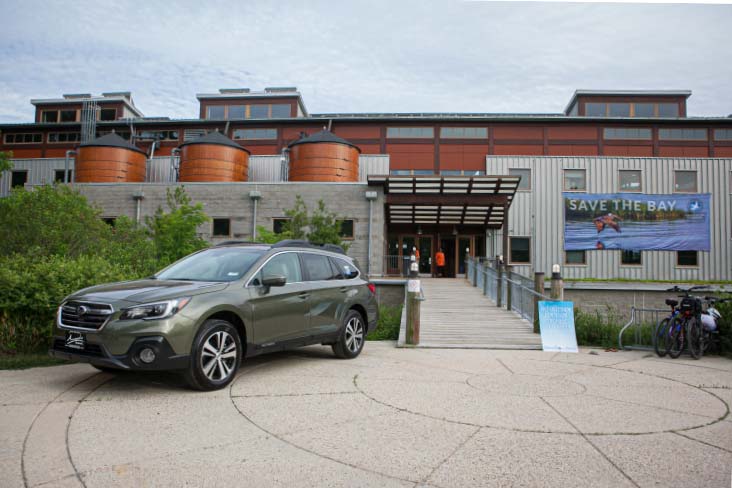 It's been a few decades since Frank Ferrogine, president and CEO of Annapolis Subaru, first decided to leverage the time and talent of his staff to do good for the community they serve. Since then, Ferrogine, business partner Patrick Wergin and the rest of the team have donated hundreds of thousands of dollars and many volunteer hours to area nonprofits, schools and faith-based organizations.
"It didn't take long to realize that we're in a tightknit community and that we needed to get involved," Ferrogine says.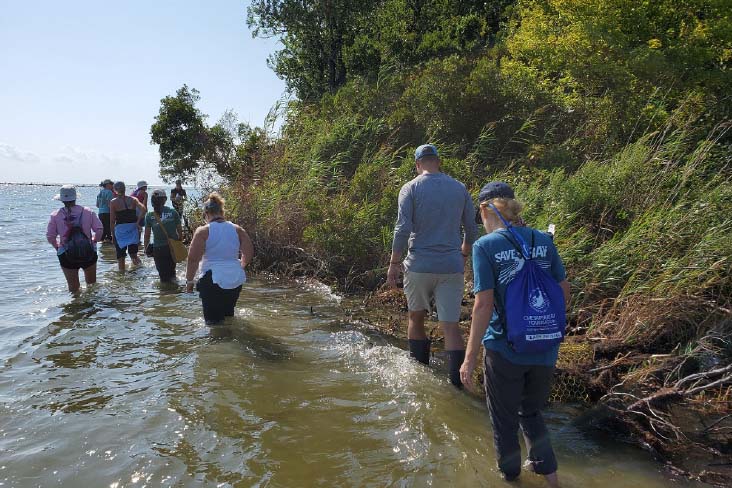 Their long-standing involvement with local groups includes a strong commitment to the Chesapeake Bay Foundation, a conservation organization dedicated to keeping the 64,000-square-mile watershed clean and healthy. Over the past few years, Annapolis Subaru has donated more than $100,000 to the foundation, while staff members have volunteered at fundraising events and environmental cleanups.
Annapolis Subaru has also donated generously to the Elizabeth Myers Mitchell Gallery at St. John's College to bring a wide variety of internationally known travelling exhibits to Maryland, as well as to the Maryland Federation of Art (MFA) to host and provide sponsorship for artists.
"We open our showroom to MFA to let them host events, and people come back and buy cars from us because we're supporting the community," Ferrogine explains. "I hear that all the time. It's unbelievable. It's fulfilling that people recognize all that we do. They support us, and we support them in return."
2019 Love Promise Customer & Community Commitment Award: Modesto Subaru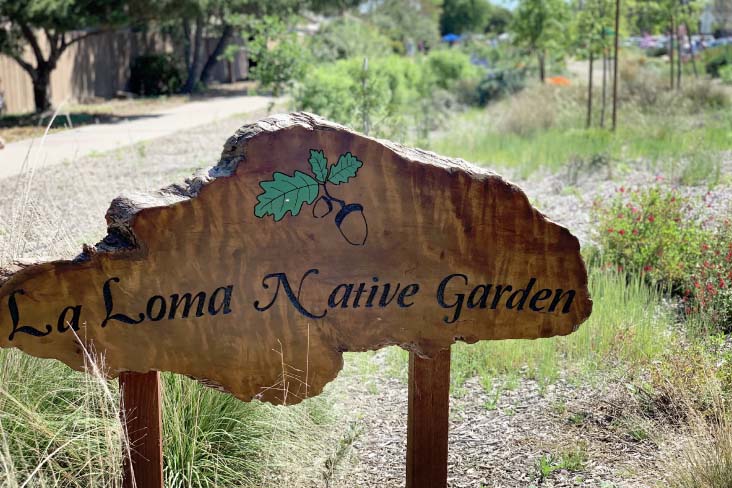 Whether they're planting a community garden, revamping the oldest theater in town or walking to support victims of domestic violence, the team at Modesto Subaru is a passionate group focused on giving back to the California city they call home.
"Before we choose which organizations to support, we first get our associates together to find out what they're passionate about," says Chris Godden, executive manager of Modesto Subaru. "We have found that we are far more successful when our team members are impassioned to give back to causes that are close to their heart."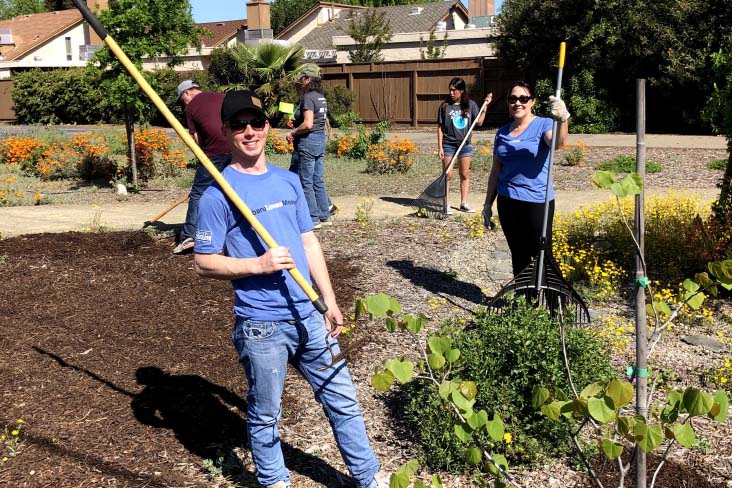 For instance, La Loma Native Garden, which was once a 2-acre plot of vacant land. The Modesto Subaru team joined forces with the city of Modesto, La Loma Neighborhood Association and others to help transform the space into a community garden. It was a natural fit, seeing as some of their associates live in that neighborhood.
"Today, many of those same team members walk through the garden with their family or take their dog for a walk," Godden says.
Another highlight for Modesto Subaru is the annual Haven Women's Center of Stanislaus' Walk a Mile in Her Shoes® to raise money and awareness for victims of sexual and domestic violence.
"It would be easy to hand out a check, but it wouldn't be nearly as fulfilling as spending our time personally supporting these organizations," Godden says. "It's about the energy, the work and the passion. It's about the difference that it makes within our community."