Zack Helminiak, Chace Petersen and Hunter Robinson met on the road. It was late 2008, at Beaver Creek Resort in Colorado's Rocky Mountains, where each of the men had landed for ski season. They were all in their 20s and quickly became friends, laughing about the fact that Petersen and Robinson owned identical vehicles: a white 1998 Subaru Outback.
When spring arrived, the trio decided to drive west in Robinson's Outback, which they affectionally called "the Bu." They had no idea they'd end up starting a company along the way.
"We piled an absurd amount of gear into that car and basically vagabonded a bit," Helminiak says. Subsisting on canned beans and gas-station oatmeal, they visited national parks and stopped at every brewery between Fort Collins, Colorado, and San Clemente, California.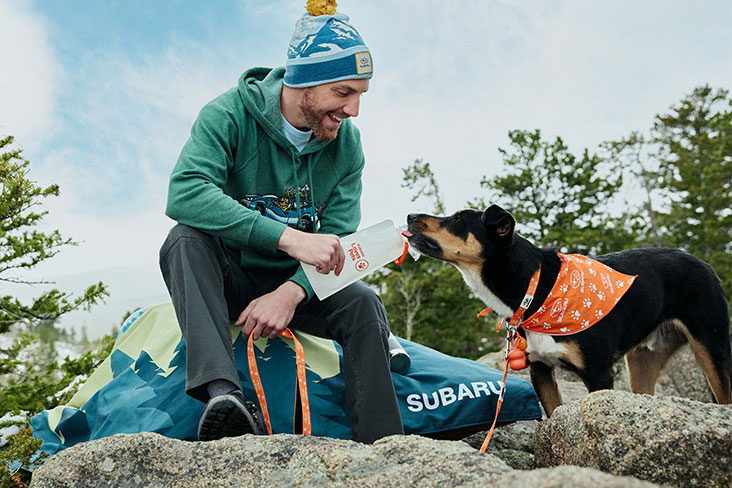 One night, they inadvertently camped in a tourist-heavy section of Arches National Park in Utah. "We had no idea because it was dark when we arrived," Helminiak says. "We unzipped our tent in the morning and were surrounded by people!"
"I remember feeling very present on that trip," Petersen says. "We didn't have iPhones. There was no Instagram."
Maybe it was the space to think, or maybe it was the 17-day stretch when none of them showered, but the friends started talking about towels – namely, that they wished there were a lightweight towel that would work for various scenarios, from camping to surfing. Pack towels at the time, which were more like shammy cloths, weren't really doing the trick.
Fast forward a few years, and all three had moved to San Clemente to work on making the travel towel they had dreamed of. Their first goal: The towel had to be sustainably produced. They developed a proprietary poly-nylon blend, with polyester from certified post-consumer recycled plastic bottles, and opted to print their patterns, rather than dye them, to avoid contributing to textile wastewater pollution. The resulting towel is absorbent, quick drying and slip resistant.
They called their new company Nomadix®. After a successful Kickstarter campaign, they piled back into the Bu with 900 towel orders and set out making deliveries and spreading the Nomadix gospel at coffee shops, yoga studios and bike shops.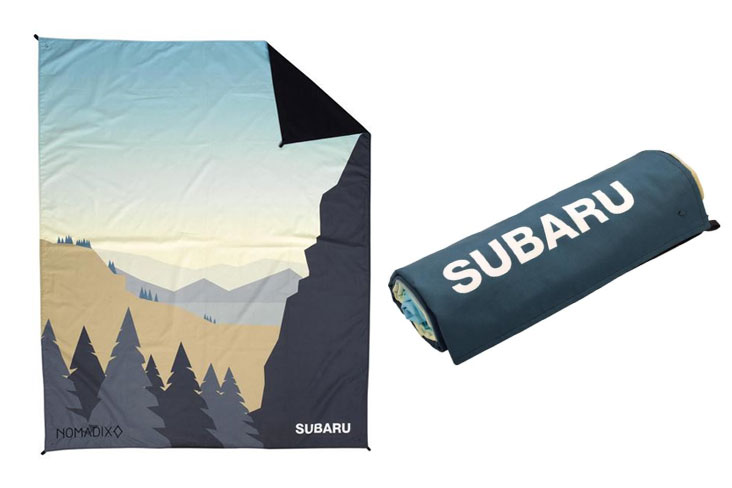 They successfully pitched their product to REI, Urban Outfitters and Nordstrom. That was in 2014. Today, Robinson, Petersen and Helminiak estimate the number of towels sold is in the hundreds of thousands. They also make outdoor blankets, poncho-towel hybrids and colorful hand towels, all with sustainability in mind.
"The eco-friendly aspect was a no-brainer," Helminiak says. "That's just how companies should be."