Styrofoam cups and coffee pods aren't recyclable … right? They are if you talk to TerraCycle, a Trenton, New Jersey, company that works with conscientious brands and consumers to provide recycling programs for almost every form of waste.
Think of a household product that often ends up in the trash – a used toothbrush, a chip bag, a water filter – and there's probably a way you can, through TerraCycle, recycle it for free. Usually, you can slide the waste into a padded envelope, print a prepaid shipping label (funded by a partner brand, such as Brita or Colgate) and send it off to TerraCycle, where materials are cleaned, shredded and made into products ranging from school supplies to bird feeders.
Then, there's the Zero Waste Box™ program. For this, TerraCycle focuses on three categories of waste: disposable cups and lids, candy and snack wrappers, and single-serve coffee, tea and creamer capsules. Offices, stores and even individuals can buy Zero Waste Boxes to fill and ship back to TerraCycle. From there, the "trash" is broken down and converted into compostable waste or reusable raw material.
In April 2018, Subaru of America partnered with TerraCycle to make Zero Waste Boxes available to all Subaru retailers. Since then, retailers have diverted 500,000 pounds of waste, or the equivalent of about 150 Subaru vehicles, from landfills.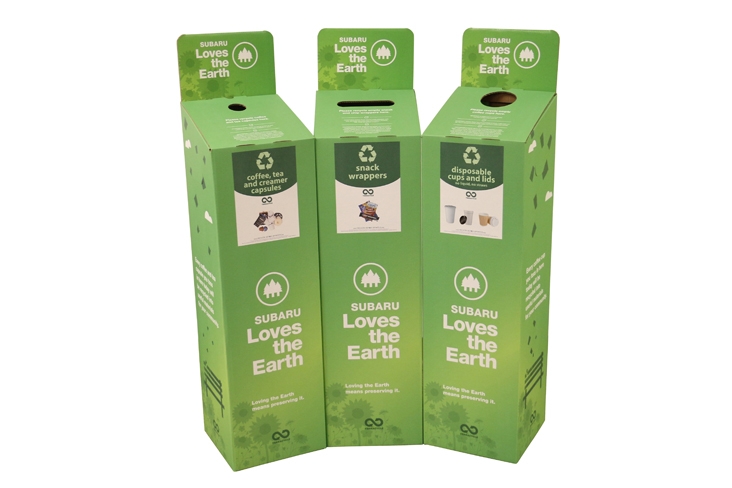 When Annapolis Subaru joined the program, the Maryland retailer filled up 30 boxes within six months. "The waste is probably half from the office and half from (community members) who've found out we're a hub," says General Manager Bill Sadtler.
TerraCycle also has created a line of products made just from the waste Subaru retailers send in. In turn, retailers purchase these items, including picnic tables and playground materials, to donate to local parks and schools.
Jonathan Rivard, regional marketing manager for Subaru of America, is proud of how effective the partnership has proved to be, noting that the Zero Waste Boxes have filled up faster than he anticipated. Customers are especially happy to see that they can recycle things such as single-use coffee pods that aren't always accepted in regular recycling bins.
"It's one of those programs that hits on all cylinders – the need for it. It makes sense; it's easy to understand and implement. You really look at it and ask, 'Why haven't we been doing this already?'" Rivard says. "There's nothing they can't recycle; they're really amazing that way."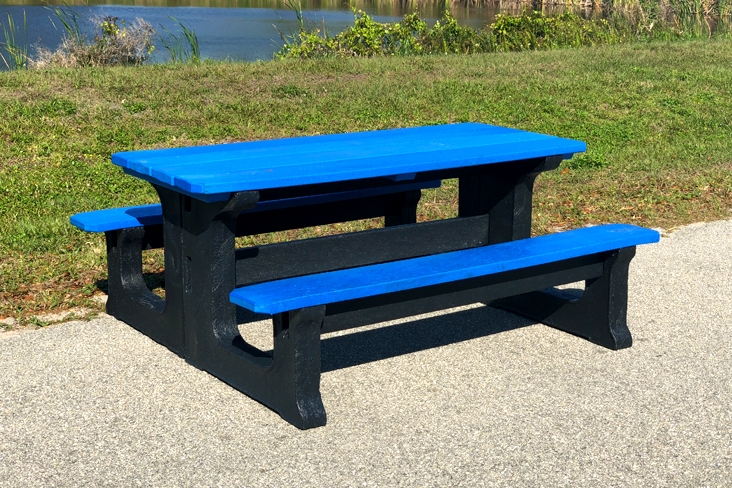 Learn more about TerraCycle and find a Zero Waste Box at your local participating retailer.
Subaru proudly supports the work of charities and organizations that share our values. Discover all the ways we work together to improve our communities at subaru.com/partners.