It's one thing to get lost in the woods. It's another to know how to survive it. Most survival courses include lessons on creating shelter and fire building, making arrowheads, finding and purifying water, learning first aid, identifying edible and medicinal plants and being able to signal for help.
Keep in mind that learning primitive living skills, such as creating tools from stone, is different than learning outdoor survival skills meant for keeping you alive during an emergency. Some outdoor schools teach both.
Here are some places to help amp up your wilderness skills.
West Coast
California
Thomas Coyne Survival Schools: Complete the accelerated 1-day Critical Survival Skills Intensive – a class that focuses on the fundamentals, such as fire making, water purification, shelter, emergency signals and more – or the 2-day Wilderness First Aid that teaches you how to treat a variety of injuries and medical emergencies in the wild.
Thomas Coyne, the school's namesake, has trained a variety of military personnel in wilderness survival. Take a Wild Plant Identification and Uses class or attend a Family Bushcraft Weekend to learn the ancient skills of stone toolmaking, foraging, fire making and more.
The school's Stone Knapping class teaches attendees to create a knife and arrowhead. There are also extreme survival courses for adults who want to spend several days or a week living off the land in Alaska – no matter the weather – without food, water or blankets.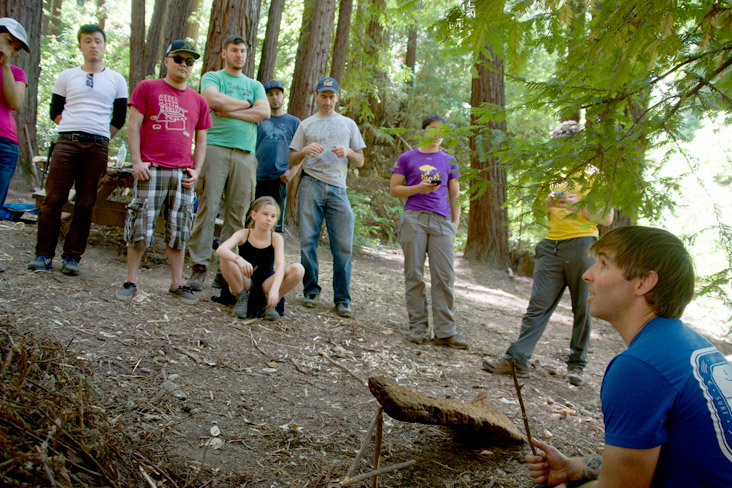 Adventure Out: Besides offering surf lessons, backpacking trips and rock climbing and mountain biking classes, adults and kids can attend wilderness survival instruction trips, workshops and camps at this outdoor school.
Learn how to build and camp in a snow cave, hone desert survival skills, create primitive traps and snares or attend the immersive 1.5-day overnight survival skills follow-up training where you build your own shelter, start a fire and harvest edible plants.
Parents can enroll their kids (ages 9-12) or teens in a four-day survival camp in the Santa Cruz Mountains to learn basic survival skills and how to track animals and ID plants.
Washington
Alderleaf Wilderness College: Located about 40 miles northeast of Seattle in the foothills of the Cascade Mountains, this 15-acre property in Monroe, Washington, offers a nature and wilderness survival school that includes outdoor and indoor classrooms.
Alderleaf provides several ways to learn survival skills: online, over a long weekend, in 5-21 day courses or 9-10 month intensive certification programs. For those who have completed certification, a Wilderness Instructor Apprenticeship Program is available.
Create a variety of primitive hunting tools, learn about wild medicinal and edible plants, or take a general survival course that focuses on shelter, fire, water and food.
Wilderness Awareness School: This nonprofit in Duvall, Washington, is about 45 minutes northeast of Seattle on an over 40-acre campus. Adults can embark on a nine-month course that focuses on eight core areas of study in The Immersion program, including wildlife tracking, land stewardship and permaculture principles, community leadership, wilderness survival and bushcraft, and more.
Take a 72-hour Wilderness Survival Basics class (ages 16+) to learn about survival gear, how to maintain the right mindset, how to build a fire, make a shelter, purify water, navigate the woods, source edible foods and create your own survival kit.
Midwest
Missouri
First Earth Wilderness School: Head to Rogersville, Missouri, to take a 3-Day Advanced Skills/ Primitive Living Course. Learn general toolmaking and hafting (handles and straps), skills for making baskets or how to create a shelter. Or take a customized skills class with a group of six or more.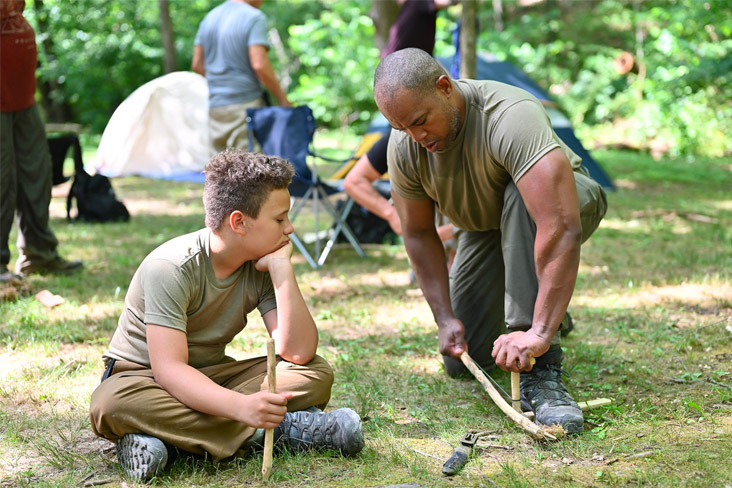 SIGMA 3 Survival School: Located on 100 wooded acres in southwest Missouri, SIGMA 3 – which stands for scout, survive and sustain – teaches immersive wilderness survival and primitive skills.
The idea is to teach students to walk into the wilderness with nothing but a knife and survive indefinitely. Attend a weekend program, take a survival wilderness class for 3-7 days or an intensive 45-day instructor training.
Wisconsin
Teaching Drum Outdoor School: Learn outdoor wilderness survival in the Chequamegon-Nicolet National Forest of northern Wisconsin. Embrace open-fire cooking without using pots and pans, wilderness first aid, how to make fire, food storage techniques or skills like animal tracking and paddling and handling a canoe.
South
Georgia
Itchatad Outdoors Survival School: Take a class with Byron Kerns, a former U.S. Air Force Survival Instructor, on how to survive in the wilderness in Survival 101. Adults and teens (ages 13-17 with a parent) learn how to create an emergency shelter, start and maintain a fire, signal for help, find and disinfect water, forage for food, among other priorities. Or listen to him on the Dirtwalker Outdoors Podcast.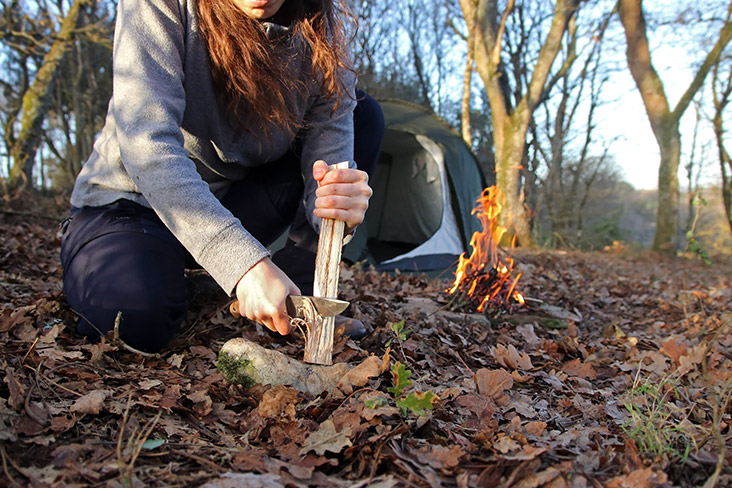 Southwest
Texas
The Human Path: This 50-acre survival school in Texas Hill Country offers practical wilderness survival skills, including Herbal First Aid, Wilderness First Aid Certification, and Venomous Bites and Stings. There's an on-demand digital library or take in-person classes in San Antonio and Austin.
Arizona
Reevis Mountain School: Head to a 13-acre property in the Tonto National Forest in Arizona where four-wheel drive is a necessity. It's a green oasis among the cactus owned by Peter Bigfoot, who has farmed here for more than 40 years and founded the school.
Camp or stay in a rustic cabin. Take an herb class, learn wilderness survival skills as well as natural healing techniques to help treat broken bones, lacerations, spider bites and scorpion stings while out in the woods.
Aboriginal Living Skills School: Learn from Cody Lundin, the author of 98.6 Degrees: The Art of Keeping Your Ass Alive! whose no-nonsense, practical approach teaches you how to build a wilderness shelter, disinfect water, signal for help, and the psychology and physiology behind being lost in the woods.
He offers a Winter Wonderland: Modern Winter Survival Skills course, including creating a quinzhee, hole in the snow, snow trenches and super shelters as well as building a fire in the snow and maintaining your body heat.
EAST COAST
Maine
Jack Mountain Bushcraft School: Head to northern Maine to the 204-person town of Masardis to take a class or two on the 82-acre school, which sits adjacent to 3.5 million acres of  North Maine Woods.
Attend a week-long program, take a semester-long certification class or train to be a professional wilderness guide. Try the Frozen 24 Winter Survival Challenge, where students spend 24 hours with only the clothes on their back, an axe, knife, metal pot, section of tarp, and what can be carried in one's pockets, such as matches, string and food. Learn how to use an ice chisel, ice fish, make emergency snow shelters, identification plants in winter and survive in bitter sub-zero temperatures.
Pennsylvania
True North Wilderness Survival School: Located in Pittsburgh, the slogan here is "because Mother Nature doesn't care about your skill level." Beginners can take a 1-day Wilderness Survival 101 class. There's an intensive 4-day, 3-night Advanced Wilderness Survival taught to U.S. military personnel. Create an improvised emergency shelter and sleep without a tent, learn the basics of first-aid, source potable water, create tools from the landscape and forage for food. (The 2-day, 1-night Basic Wilderness Survival class allows participants to use a tent, a sleeping bag, and bring their own food and snacks.)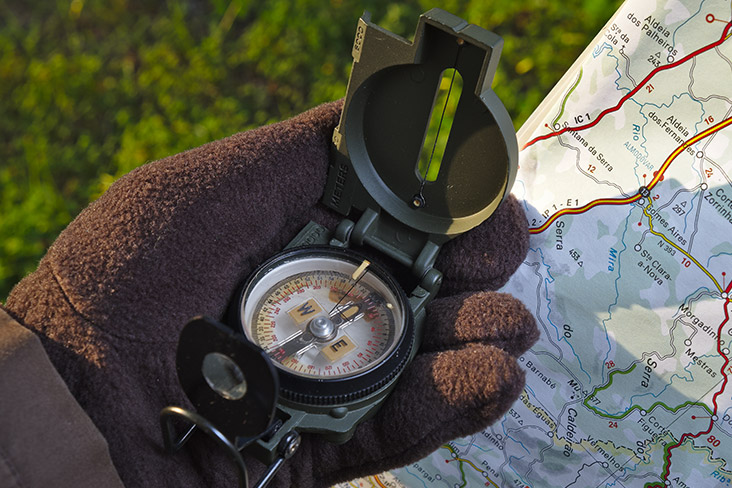 Virginia
Mountain Shepherd Adventure School: Located in the Blue Ridge Mountains in Catawba, Virginia, this 100-acre property borders the Jefferson National Forest near the Appalachian Trail. Take the 2-day, 1-night Survival Essentials class to learn wilderness survival skills including first aid, creating shelter, signaling, and sourcing water and food. Stay overnight in tents, hammocks or improvised shelters. It's a "modern" survival course where students are encouraged to bring equipment with them.
Tom Brown Jr.'s Tracker School: Infamous outdoorsman Tom Brown Jr. says he learned as a young boy from his teacher, Stalking Wolf, how to hunt and track and the art of wilderness survival.
Based on those teachings, Brown, who has helped the FBI track fugitives, created a tracker school with classes in Waretown, New Jersey, where students learn how to survive anywhere without any tools. Survival courses include lessons in finding shelter and fire building, making tools, finding water, and identifying edible and medicinal plants.
New York
Mountain Scout Survival School: Head about an hour north of New York City to the Hudson Valley. Shane Hobel, a fifth-degree black belt also known as "White Feather," founded this school to help people better understand the outdoors and learn primitive skills in addition to wilderness and urban survival.
Classes include in-person and online offerings. Attendees can pick one of three tracks: Survival, which focuses on survival in urban and wilderness environments; Tracking, which focuses on learning the story that the imprints are telling; and Native Scout, which focuses on camouflage and secret movement. Everyone must start with the Wilderness 1 class, which teaches basic wilderness survival skills of shelter, water, fire, food, tracking, awareness and movement.
Maryland
Ancestral Knowledge: This nonprofit in the D.C. metro area focuses on experiential education of "learning by doing" with what they call the coyote teaching of "guiding not giving."
The organization provides teen and youth weekend programs as well as overnight adventure camps. Wilderness Survival & Earthskills Workshops for adults are also offered.
Massachusetts
Earthwork Wilderness Survival Training School: Go to western Massachusetts and learn winter survival skills. Each February, students can attend a Winter Survival Vacation Program or a family-friendly Winter Outdoor Skills Adventure Weekend to attend up to four workshops: Winter Shelter Building; WinterFire!; Winter Emergency Preparedness + Ice Safety; and Winter Tracking.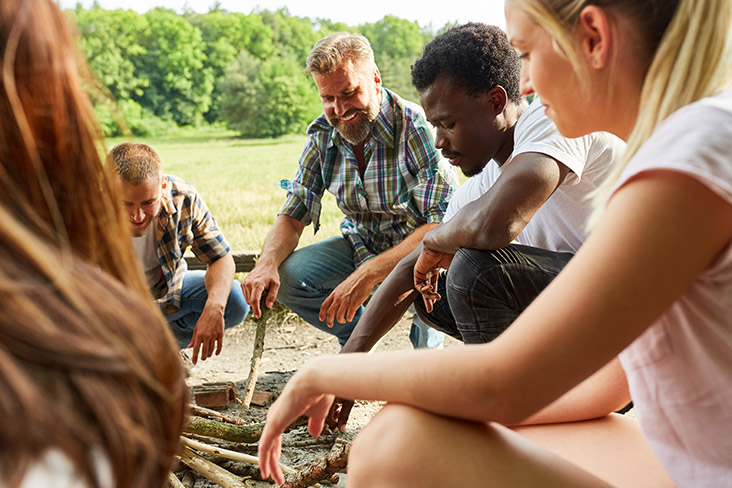 Noncontiguous U.S.
Hawaii
Ho'ea Initiative via The Hawaiian Inside: Learn Indigenous knowledge and wilderness skills to live off the land and ocean. Classes aim to give an authentic Hawaiian experience and include wilderness survival, nature awareness, traditional tracking and cultural appreciation.
There's also a new virtual series. The group is led by composer and vocalist Brother Noland, who is considered the "Father of Jawaiian Music" and wrote the book The Hawaiian Survival Handbook that includes tips on avoiding a shark attack, surviving a riptide or undertow, building an overnight shelter, making a fire, and using a throw net.
Alaska
Learn to Return: This survival school in Anchorage, Alaska, offers a variety of survival courses including outdoor, aviation, offshore and fall protection training programs.
There's an 8-hour Cold Weather Survival class, which includes training on artic PPE and hypothermia prevention, and a 1-day Wildlife Awareness & Defense program for anyone who's interested in exploring in the Alaskan wilderness known as "bear country."