It started small in May or June: a 30-minute drive to a local nature preserve, where you hiked a short loop, happy for any scenery that wasn't your backyard. Then, a two-hour trip, bikes strapped to the top of your Ascent, for a day of exercise on the trail. A few weekends later, an overnight at the campground upstate. By fall, you were trekking hundreds of miles to see the leaves change.
Armed with masks and sanitizer, we're figuring out how to take real vacations again. Whether you're adventuring near or far, for two days or two weeks, there's one constant: the open road.
In a recent Harris Poll survey, nearly 70% of respondents said that spending months at home has them itching for time away – and 86% said that traveling by personal vehicle feels "much safer" than taking a plane, train or bus. This tracks with earlier data from 2020: When asked about their travel plans from July to December, eight out of 10 travelers said they intended to vacation or day trip by car, found a poll conducted by Morning Consult.
And road trips are looking to remain strong throughout 2021. More than half of the 11,000 people who answered a General Global Assistance survey titled the Future of Travel said their vehicles would be their main mode of transport next year too. No matter what your plans, we're here to help. Below, find our best advice on where to go, how to make the drive fun, and most important of all, how to travel safely.
– Marissa Conrad
Vehicle Checklist
Preparing for a road trip is a good opportunity to visit your Subaru Service Center and make sure your vehicle is ready for adventure. Here's what to consider before you head out.
By Craig Fitzgerald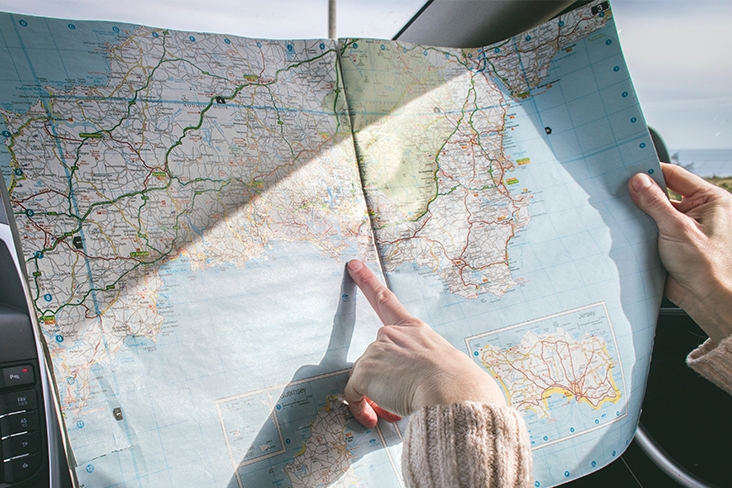 MAINTENANCE
Tires
You can check two things on your own: tread depth and tire age.
A tread depth of 2/32 of an inch (which is level with the wear bars in the tire's tread) is dangerous territory and indicates a need for immediate replacement.
To determine your tire's age, look for the code that starts with the letters "DOT" on the sidewall. The date is encoded in the last four digits: the week the tire was manufactured (01 through 52) and the year. A tire bearing the code "3814" says that the tire was manufactured in the 38th week of 2014. Tires 5 years old or older are candidates for replacement.
Battery
Subaru Service can evaluate the condition of your battery in seconds, and the technicians can determine how your charging system is performing. If your battery shows signs of weakness when it's tested, you're better off replacing it ahead of your trip.
Serpentine Belt
The serpentine belt uses engine power to turn accessories like the alternator and water pump. If it fails on the road, you can instantly overheat the engine because water isn't pumping through the radiator. Replace the serpentine belt at the interval indicated in your manual or if it shows any signs of wear.
Timing Belt
The timing belt connects the crankshaft to the camshafts and is critical to making the engine run. The timing belt should be inspected every 30,000 miles and replaced at 105,000 miles on Subaru engines after 1999.
ACCESSORIES
Trailer Hitch
Even if you never tow a trailer, Subaru accessory receiver hitches can expand your cargo capacity greatly. They allow you to slide in accessories like a hitch-mounted bike carrier from Thule®, available for two or four bicycles.
Rooftop Carrier
The single most versatile piece of equipment on any Subaru vehicle is the roof rails. For the 2021 Crosstrek alone, Subaru offers nine accessories that mount to the rails to carry everything from kayaks to bikes to skis and snowboards. There's even a rooftop basket to carry soft items and free up the cargo area.
SAFETY
Tire Inflation
If you get a puncture in bad weather or in an area where changing a tire is unsafe, you'll want a can of tire sealant, which costs around $10. It's cheap insurance that will temporarily seal a puncture, inflate your tire and help get you to a safe location.
Personal Protective Equipment
Be sure to have masks for everyone in the car, hand sanitizer and disinfecting wipes for your interior. Plus, safety glasses and rubber gloves always come in handy.
Must-Have Accessories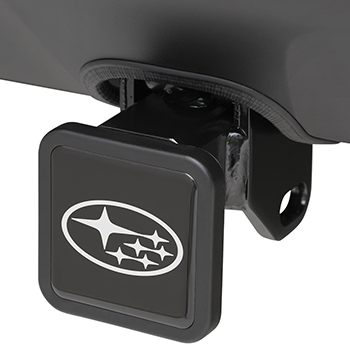 Trailer Hitch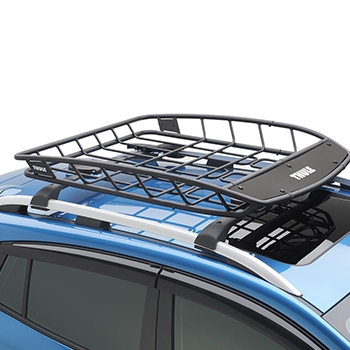 Thule® Heavy-Duty Roof Cargo Basket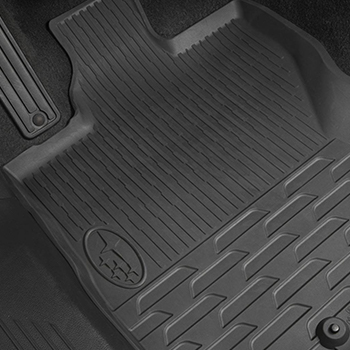 All-Weather Floor Liners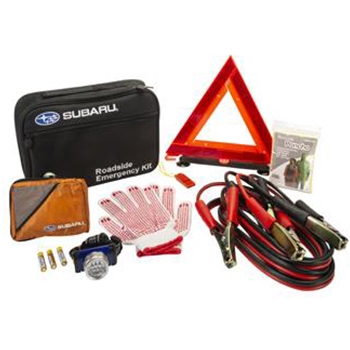 Roadside Emergency Kit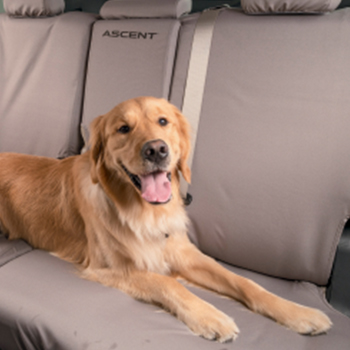 Seat Covers
Chart Your Course
Get inspired to plan your next road trip.
Los Angeles, CA, to Mammoth Lakes, CA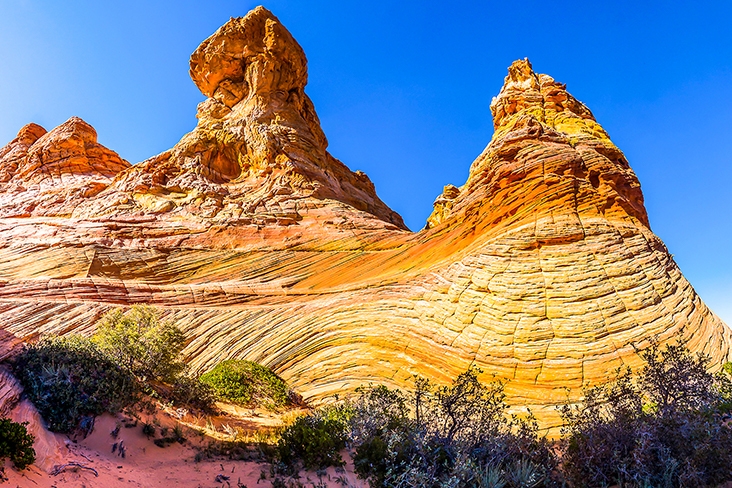 "I've been a season pass holder at Mammoth Mountain Ski Area for more than 15 years, so I've done the five-hour drive from Los Angeles countless times. I like to get an early start and fit in a morning hike at Red Rock Canyon, about 30 miles west of downtown LA. Its rock formations, made of deep red sandstone, have provided spectacular backdrops for many Western movies and TV shows.
"Back in the driver's seat, the Musical Road in the town of Lancaster is designed to be enjoyed from your car. Grooves in the road elicit different pitches as you drive over them, spaced so that the asphalt plays the finale to Rossini's 'William Tell Overture.' For a meal along the way, you'll want to stop at the unassuming Alabama Hills Cafe & Bakery where omelets, the signature Roy Rogers sandwich (an upgraded BLT) and chicken-fried steak are served hot and generous. Just don't dawdle – it closes at 2 p.m. most days."
– Esther Tseng
Dark Sky Tour: Westcliffe and Silver Cliff, CO, to Black Canyon of the Gunnison National Park, CO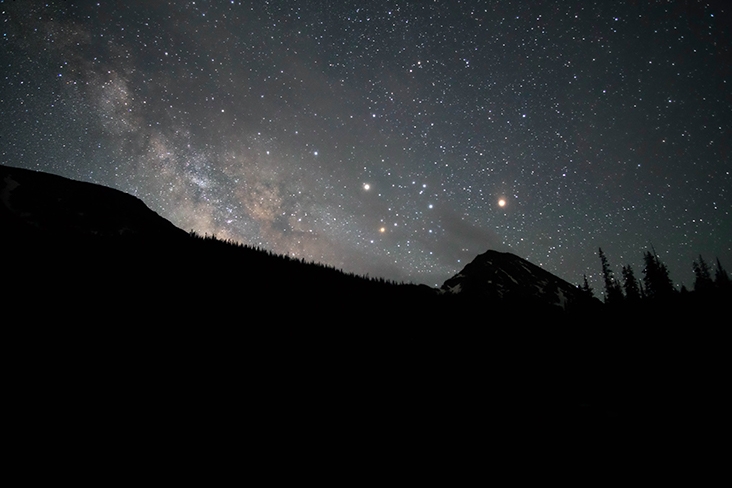 Plan a road trip around the best stargazing spots in the country, as certified by the International Dark-Sky Association. Read our story about dark-sky tourism in Colorado and beyond to learn about what makes a dark-sky location and how to navigate to the best areas to view the night sky.
St. Paul, MN, to Michoacán, Mexico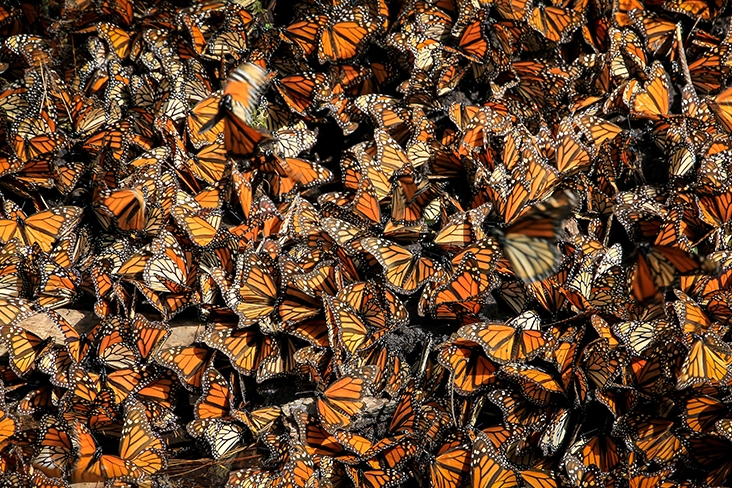 Read the road trip story of Forester owner Jane Hall and her husband, Scott, as they travel the 3,000-mile "Monarch Highway," also known as Interstate 35, all the way to Mexico. They visit the Monarch Butterfly Biosphere Reserve, where half a million butterflies end their yearly migration.
Chicago, IL, to Gatlinburg, TN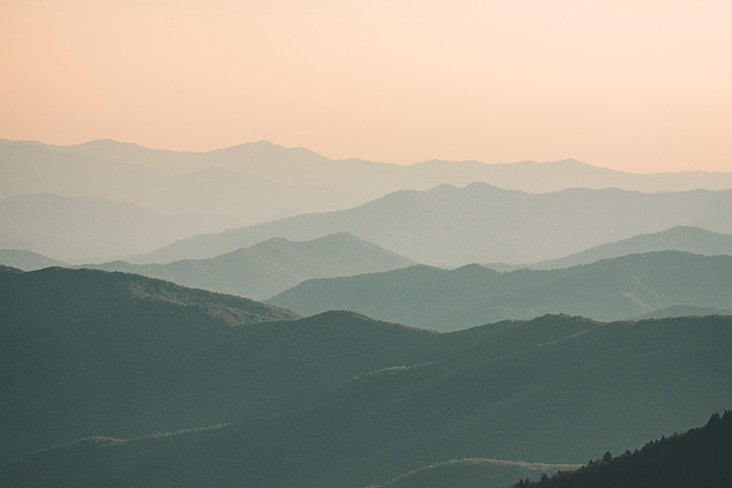 "Needing a break from city life, we built our family road trip around Great Smoky Mountains National Park, staying in a ski chalet-style A-frame in the hills of Gatlinburg, Tennessee. We filled the days with winding, wild hikes to Abrams Falls, Cades Cove and Grotto Falls (our fave because you can walk behind it) and horseback riding up and down the park's steep terrain.
"On the return drive, we made time for the immersive, thought-provoking Muhammad Ali Center in Louisville, Kentucky, and a daytime tour of River Hill Ranch, a small alpaca farm in Richmond. Founded by an ex-Air Force investigator, Alvina Maynard, the farm gave a close look at adorable alpacas with a glimpse of the day-to-day grind of the small-scale natural fiber business."
– John Dugan
The Wisconsin Ice Age Trail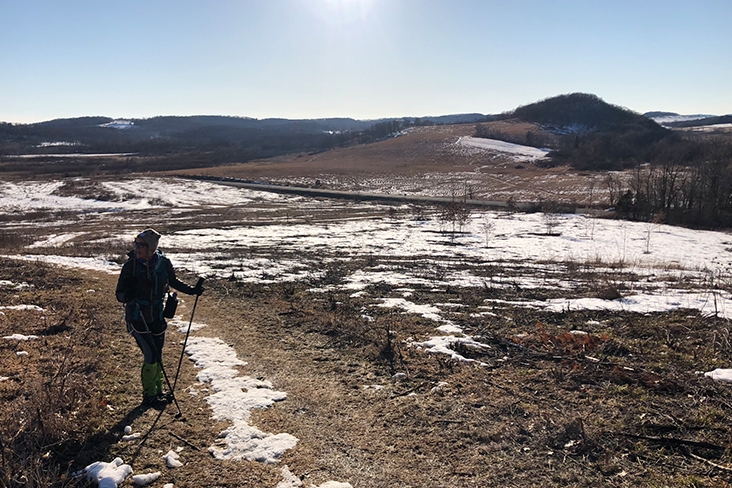 Writer Dawn Reiss takes a trip to explore the Ice Age National Scenic Trail in Central Wisconsin, carved out by glaciers over 12,000 years ago. Read the full road trip story to learn more about this trail of natural wonders.

Narragansett, RI, to Ogunquit, ME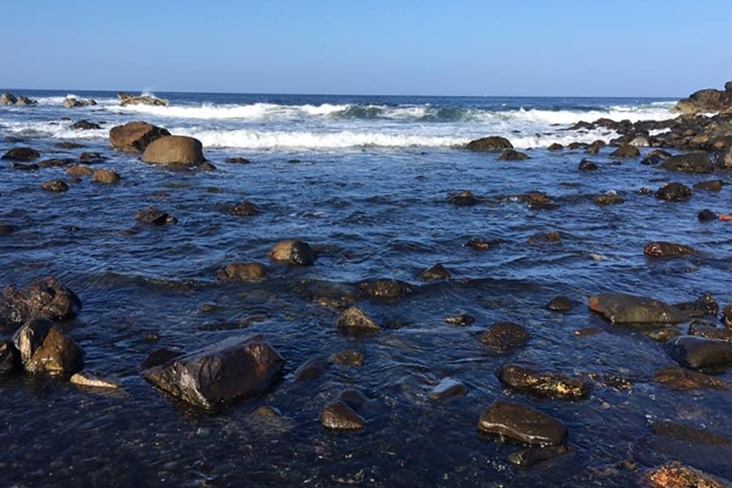 "We're navigating between two of America's finest public beaches on this trip. Scarborough State Beach in Narragansett is stunningly beautiful, and the clam cakes and Del's® Frozen Lemonade at the pavilion are worth the trip even if the sun isn't shining. Roger Williams Park in Providence is known as the 'People's Park,' a 435-acre jewel with a zoo, natural history museum, planetarium and botanical gardens.
"If you have to suffer through an hour of U.S. Route 128, you might as well reward yourself with the roast beef sandwich that made the North Shore infamous at Londi's of Peabody. Get off the highway in Portsmouth, New Hampshire, and visit the USS Albacore, the first teardrop hull submarine in the U.S. Navy's fleet. From there, you're just 30 minutes from Ogunquit Beach, one of the most beautiful stretches of sand in all of New England."
– Craig Fitzgerald
Eyes on the Road – and off the Screens
There are plenty of electronic distractions for road trip passengers, but it's more fun for everyone – especially the driver – when we put away the phones and tablets and do something together. Here are ideas and favorite road trip memories from the Drive team and from Subaru owners.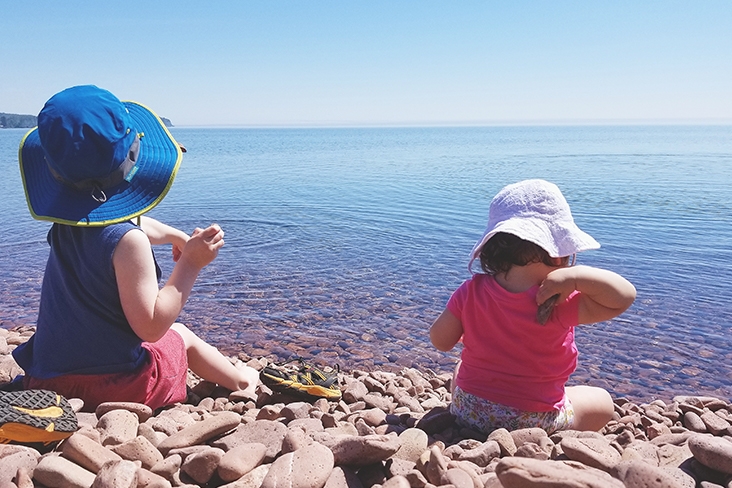 "My wife and I love taking road trips with our two kids, ages 4 and 2, up U.S. Highway 61 along Minnesota's North Shore of Lake Superior. One of the best places we've found is Iona's Beach Scientific and Natural Area (SNA). The stones that make up the beach are salmon colored and quite large for a beach, anywhere from 3 to 7 inches long. The uniqueness of Iona's Beach SNA is that the waves lift the stones and resettle them on the beach each time they roll in and out. This causes the stones to make a very distinct chime sound. It's really amazing!"
– Tyler Hammer, 2017 Outback, Rochester, Minnesota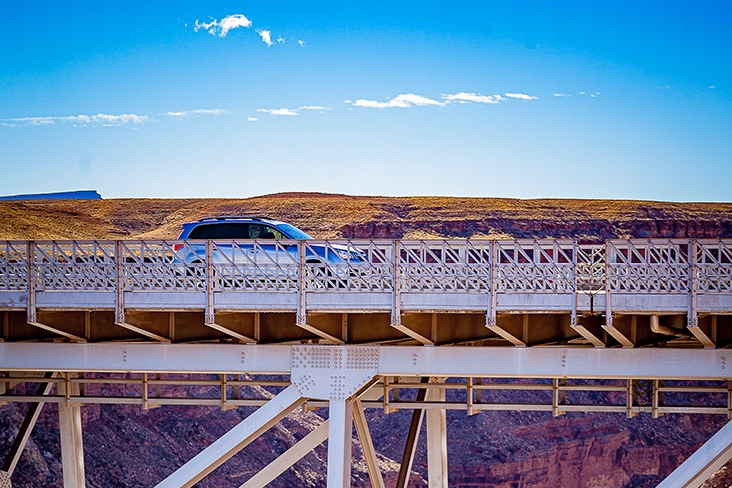 "Our favorite road trip is U.S. Route 89 through Montana, Wyoming, Idaho, Utah and Arizona. The highway passes near seven national parks – Glacier, Yellowstone, Grand Teton, Bryce Canyon, Zion, Grand Canyon and Saguaro. There are also numerous national monuments, state parks and historic sites, all of which offer diverse opportunities for photography and recreation. My wife, Barbara, and I delight in traveling in our Subaru Forester to discover amazing places."
– James and Barbara Cowlin, 2016 Forester, Oracle, Arizona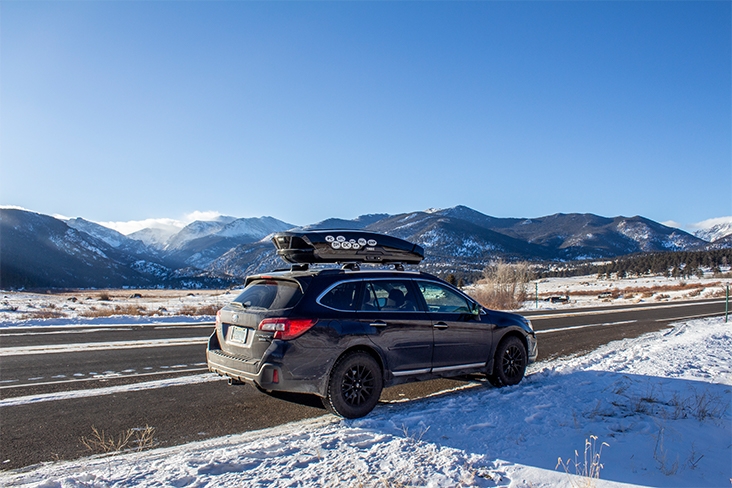 "We have taken two long road trips in our Outback since purchasing it. One of the best items that we bought was a Dometic refrigerator for the vehicle. No more extra stops for food and drinks along the road, and once you get to your destination, no shopping! We also purchased a seat cover and seat belt for our dog, keeping everyone clean and safe."
– Courtney Lee, 2018 Outback, Atlanta, Georgia
"When I'm lucky enough to take a road trip with one of my grown kids, I love engaging them in a conversation we might not otherwise have time for. We start with what's coming up in the next week or month and eventually shift to deeper discussions about their future plans, what excites them most and random topics. With our busy schedules, reconnecting on the road is something I enjoy and treasure."
– Laurie Szpot, Drive Associate Editor
Car Games for Kids
"My daughter is a voracious reader and can endure hours on the road with her nose buried in a book. Her twin brother, however, gets carsick when he reads or looks at screens; he's at his best when looking out the window. To keep them both focused on the journey, before the trip I search for 'road trip games kids printable' online and print out two copies of each game. I put the copies on their clipboards with a few pencils they keep in the seatback pocket in our Subaru.
"Games like finding license plates or looking for landmarks keep my son's eyes focused out the window, and the competition to see who can finish first keeps my daughter engaged too. Nonetheless, we still keep a 64-ounce mega mug on the floor between the seats as our 'road trip bucket' just in case he gets sick."
– Charles Lamoureux, Drive Publisher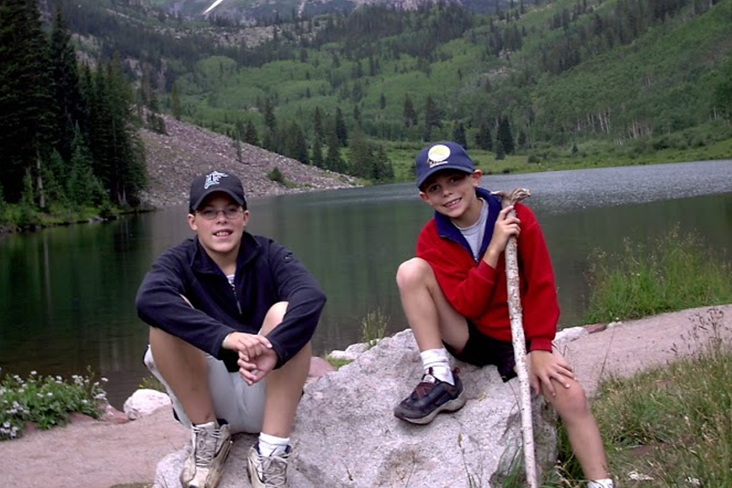 "When our children were small, our family enjoyed taking mystery road trips. We would set out for a drive with no set destination. Each time we came to an intersection, the kids would take turns answering the question: 'Left, right or straight?' These driving adventures led us to discover many lesser-known parks, paths, farms and roadside stands."
– Darlene Martino, 2014 Forester, Macedon, New York
"Road-tripping up to Maine has become a recent family tradition for us. To keep our two boys (ages 7 and 4) engaged and entertained along the way, we lean toward fun activities that both can participate in. One of our mainstays is a basic alphabet game. (Kieran says an interesting A word, and Julian gets to do a B word, etc.) This inevitably ends up devolving when someone throws out a potty word – but hey, it's still fun family time, right?"
– Garrick Goh, Carline Planning Manager
"On our long road trips, we pack small presents for the kids to open along the way. We've given them Matchbox® cars, coloring books and colored pencils or markers (crayons melt in a hot car), quarters, sunglasses, gum, candy. But the best prize was bubbles. The boys had opened them earlier in the trip when, suddenly, traffic came to a complete stop. After about five minutes of not moving, I suggested they pull out the bubbles and blow them out the window. It was a lifesaver! They were occupied the rest of the half-hour wait, and the surrounding vehicles were entertained as well, giving them a thumbs-up."
– James Taylor, 2018 Forester, Longmont, Colorado
"With two young children along, I pack a bag of toys themed for our destination or an adventure (real or pretend) that we'll have along the way. On a recent trip, the bag was full of animals who live in the savanna. Each kid selected one toy at a time, and we imagined a scene. We pretended that a cheetah and rhino were running alongside our Ascent trying to eat our apple slices!"
– Melissa Trotto, Owner Loyalty & Advocacy Manager
Games With Music & Podcasts
"My partner and I play this game on road trips: We put on a playlist of the top singles of any chosen year before we met, 15 years ago. As the songs play, we trade memories only from that year. He's learned that I argued fervently for Kelly Clarkson's 'A Moment Like This' to be the song of my senior year homecoming dance, and I found out that he rented Corky Romano an embarrassing number of times the summer he worked at Blockbuster. The stories shared don't have to relate to the music, but the songs do trigger a lot of memories."
– Marissa Conrad, Drive Managing Editor
"When my sister and I take road trips, we play a game called Surprise Song. Anyone who's not driving picks the most random and long-forgotten songs they can think of – it's about making the other people laugh, not showing off musical taste! Classics include any Backstreet Boys song we made up dances to in high school, Celine Dion ballads we can belt out together and bad '90s pop songs that stick in your head."
– Megan Bungeroth, Drive Editorial Director
"On road trips with friends, we'll pick a topic or historical event (the French Revolution, the discovery of penicillin, the invention of Tupperware®) and find podcasts that cover it from different perspectives. Then we'll listen to them back to back and discuss – what did each choose to highlight or leave out? Did we learn something new? Some great podcasts for this are 'Throughline,' 'The Dollop' and 'You're Wrong About.'"
– Leanna Schmidt, Drive Sr. Art Director
Embracing Detours
"On road trips, I try to keep the kids (my daughter, 16, and son, 11) engaged by getting off the highway and not being so focused on minimizing the time of the trip. Stopping more frequently gets the kids out of the car and immersed in the world around them. We use the websites Retro Roadmap and RoadFood so we're always trying something new, rather than sticking to fast food, and finding weird roadside attractions wherever we can."
– Craig Fitzgerald, Drive Automotive Editor
"For family road trips with our young kids, we find a route with enough roadside attractions to interest both the kids and the adults on board. Maryhill Loops in Washington hit the spot. Last stop: Visiting the ice caves in Gifford Pinchot National Forest. To reach them, we traveled on U.S. Highway 141 through Trout Lake, a town of just over 600 people located at the foot of Mount Adams. Exploring an ice cave is a cool way to spend an afternoon with kids."
– Susanne Navarre, 2015 Outback, Zillah, Washington
"Growing up, each summer my family would drive from Wisconsin to Michigan, with a stop in Chicago to break up the long drive. My parents made sure it was a learning experience and not just a pit stop, so we rotated through visits to the Shedd Aquarium, the Museum of Science and Industry and the Field Museum. We looked forward to our road trips because we'd get a glimpse of a beluga whale or Sue the T. rex on our Chicago layover."
– Claire Kirschhoffer, Drive Graphic Designer